Famous Markets To Visit In Hong Kong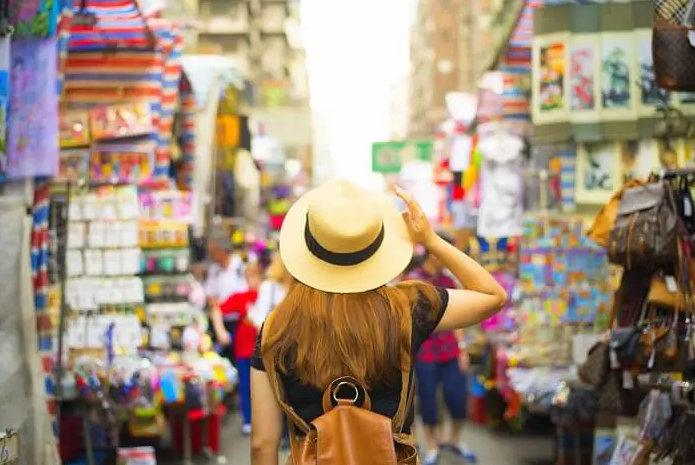 Hong Kong is a paradise for shoppers and tourists as you can explore several tourist spots, explore multi-culture western life and Chinese customs. In addition, you can also enjoy a wide range of cuisines and know more about Buddhist religion. If you are looking for Hong Kong tour package then this post will be of interest to you.
A Hong Kong tour without shopping will be incomplete. This is because most of the tourists go with bigger luggage while they return to their country from Hong Kong. This is because; Hong Kong is the cheapest place to shop for branded products at a lower price. There are fabrics, electronics, antiquities, and toys. Here, we have discussed the top 5 famous shopping market to visit in your Hong Kong holiday packages.
1. Tai Yuen Street Toy Market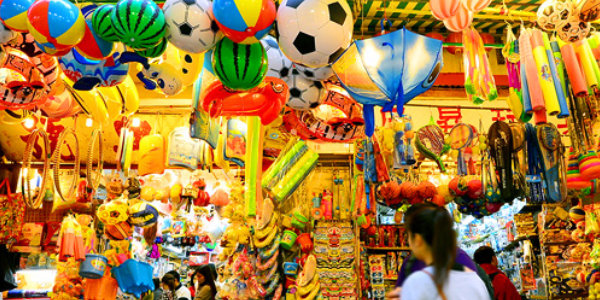 Who does not love toys? The toys available in Tai Yuen Street are of export quality. The tourists can buy a permissible limit of toys and carry in their baggage too. These toys are of an electronic and mechanical type of working mechanism. You can also find toys for babies and kids. They are safe to play and non-toxic one. There are thousands of varieties of toys meant for boys and girls. Your bargain power will work to come down on price too. Most of the tour packages include this Toy Market as shopping in Hong Kong.
2. Yau Ma Tei Jade Market
The tourists with love for jade can visit this Jade market in Yau Ma Tai. The use of jade has many social and cultural values. Yet, one can find the best jade artifacts of Chinese tradition. They are the colorful and original one. You can buy some jade accessories for your loved ones from this market. However, you must be selective of jade colors as they symbolize luck, love, and favor and remove negative energies.  Hong Kong tour packages from Mumbai is best to book online.
3. Cat Street Antique Market
Once in Hong Kong trip, one can buy authentic Chinese antiques from this market. You must reach Sheung Wan to buy a rear collection of antiques. If you are particular to bay an antique worth high-value, you must consult with an antique expert and buy from this market. However, they do not sell any duplicate antiques of the classic period. You can find many Chinese vintage collections, which are much affordable to bargain and buy from this market. A week-long Hong Kong packages are the best to book for shopping.
4. Apliu Street Electronics Market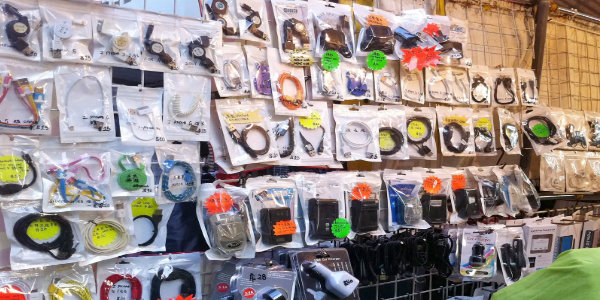 The tourists must reach Sham Shui Po to shop cheap electronic products and accessories. If you are looking for the latest Smartphone at a cheaper price, this is the best market to shop. You can also find many Smartphone accessories at an unbelievable price. If you wish to buy consumer electronic products, it has many second sale items in working conditions. Most of the Hong Kong Packages for electronic shopping include this market in the list of shopping places.
5. Ladies' Market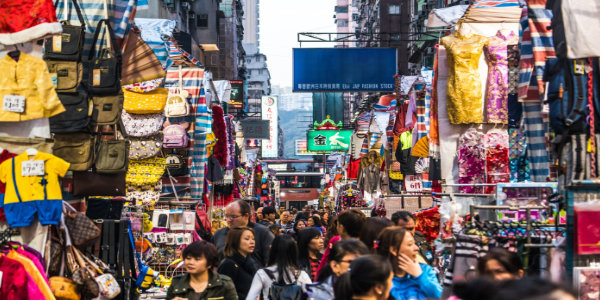 The name itself says it is something special for ladies only. Females can find many clothing accessories, which are never seen before in their nation. Yes, this is the best market to shop. This is the best place to buy women footwear to top hair accessories in one place. When it comes to cosmetics, you will get the top brands at affordable price. A solo woman can book Hong Kong tour packages from Ahmedabad.
International travel agent for Hong Kong trip is the best to avail from online travel channels. Hong Kong is a safe place to travel by a solo woman. It is a tourist-friendly place too.