The Perfect Honeymoon Itinerary For Japan
If you are a couple who loves to visit places which scream modernity, progress, and have instilled within every rock, history, culture and traditions like oxygen then you must consider going to a country which has mastered the art of embroidering their growth on the silk robe of their culture and traditions, Japan. Yes, beaches, mountains, romantic inns all sound romantic and lovely but who said you can't have all of these and much more in one single country.  Since Japan is huge it can sometimes get too overwhelming to design your own Japan tour package therefore to help you out here is the perfect honeymoon itinerary in Japan
Places to visit in Japan
Tokyo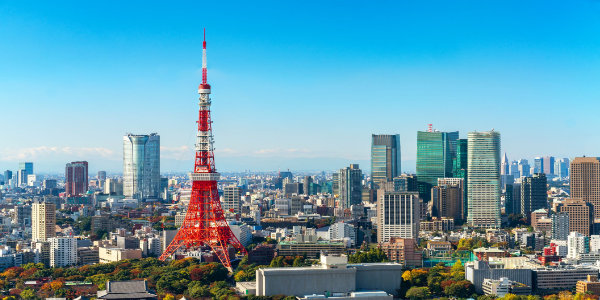 Not only is Tokyo one of the most beautiful places of the country but its hospitality is unmatched. If you are a couple who loves breathtaking landscapes, super premium luxurious hotels and ryokans, delicious food, and everything that is grand, stylish and down to earth then Tokyo has to be a part of your Japan holiday package.
Things to do in Tokyo
There are a lot of historical places in Tokyo which you must not miss such as Senso-ji- a historical temple dedicated to the Goddess of Mercy, the Tokyo Imperial Palace and the Meiji Shrine.  And do not absolutely miss dining at a Michelin starred restaurant. Tokyo has the world record of having highest number of Michelin starred restaurants. You can also visit Shinobazu-no-ike Pond in Ueno Park and the artificial beach in Odaiba.
Since Tokyo is well connected it's advisable to take day trips and city breaks from Tokyo. You can visit:
1. Mt Fuji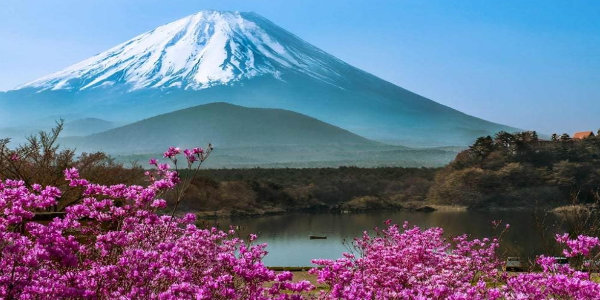 One of the most popular places in Japan is Mt Fuji and it isn't for nothing that people from all across the globe come to Mt Fuji to bask in its beauty. This iconic natural landscape in Japan is the highest mountain and volcano in the country. It is surrounded by five beautiful lakes and you can stroll with your partner to the near rural areas of Japan and feel the contrasts between the never sleeping fast Tokyo and peaceful Mt Fuji. You can also incorporate a visit to Oshino Ninja Village and get a picture clicked with a Ninja if you like. You can take a boat ride to Mt Fuji or even get a helicopter ride if you like.
2. Nikko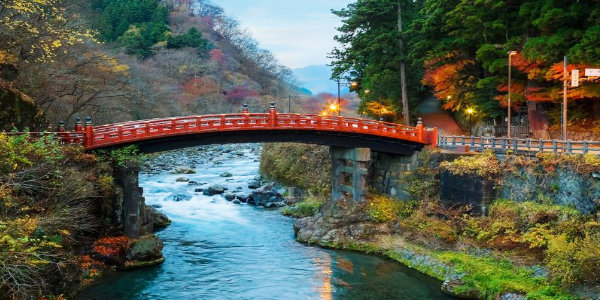 A UNESCO World Heritage Site this incredible city is one of the most picturesque destinations in all of Japan where you can click some of the most beautiful pictures, you can also stop by the Toshogu Shrine to marvel at the intricate and beautiful architecture. Approximately 2.5 million sheets of gold leaf were used to beautify the interior
3. Disneyland and Disney Sea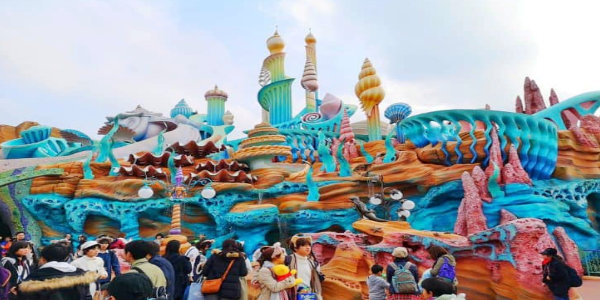 Japan has its own Disney land and Disney sea world next to each other, you and your partner can enjoy some crazy rides and awaken your inner child with some ice cream and a lot of screams on the roller coaster rides.
Kyoto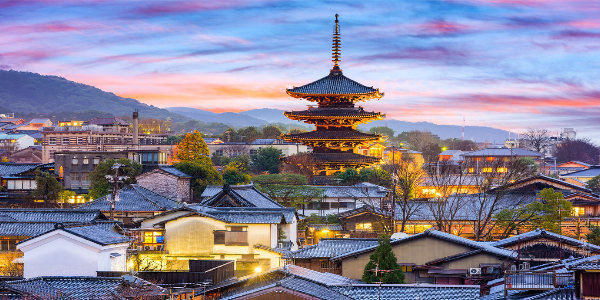 The former capital of Japan and now the cultural capital of Japan, Kyoto, is famous for its beautiful Buddhist temples, gardens, palaces and colorful shrines. Intriguing and easy to fall in love, the mysterious culture of maiko will keep you asking for more, you can read up all you want on the history of geisha but when you see one in real life it will be a memory you won't forget and how can we forget the artistic luxury of multi-course kaiseki ryori meals that Kyoto is so famous for.
Things to do in Kyoto
You can enjoy the views of gardens and palaces with your partner, visit the Kiyomizu-dera Temples which has its own shrine dedicated to romantic matters, stroll in the atmospheric streets and lanes of Ishibei-koji, Nene-no-Michi, or Kiyamachi south of Shijo-dori, do a 30-min climb to Daimon-ji in the late afternoon  to see the sun set and enjoy dinner in intimate restaurants some of them also have private rooms (koshitsu) where you can dine in complete privacy.
Osaka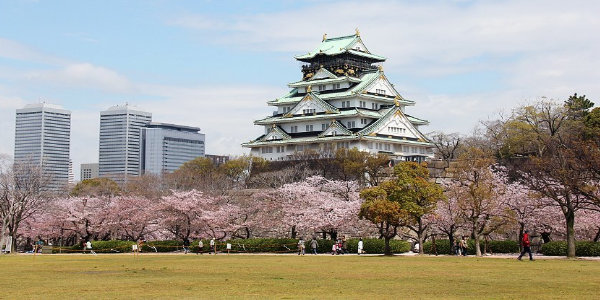 Known for its night life, mouthwatering street food and modernity Osaka is a good break from all that was hush, quiet and peaceful. You can let your hair down here and have some crazy fun.
Things to do in Osaka
Visit Japan's landmark site, the Osaka Castle, explore a place where chefs buy their food from – Kuromon Ichiba Market, eat your heart out at the Nation's kitchen, try out takoyaki, okonomiyaki and Dotonbori. You can visit National Bunraku Theater, Umeda Sky Building, Kaiyukan Aquarium amongst many others. Put on your party dress and go to pubs and izakaya (Japanese-style bars) at night and dance till the sun comes up.
Kobe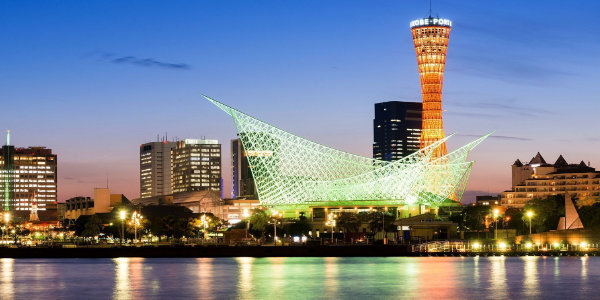 Located between mountains and seas, Kobe is considered to be one of the most attractive cities of Japan.
Things to do in Kobe
Visit the 3rd century Ikuta Shrine, take the Shin-Kobe ropeway to get a view of Kobe city and catch the sunset, if you enjoy beef then do try the signature marbled beef of Kobe. Visit Mount Rokko for some dramatic landscapes and view of the port and beyond Mount Rokko are hot springs of Arima Onsen which is also a good option to consider.
Hiroshima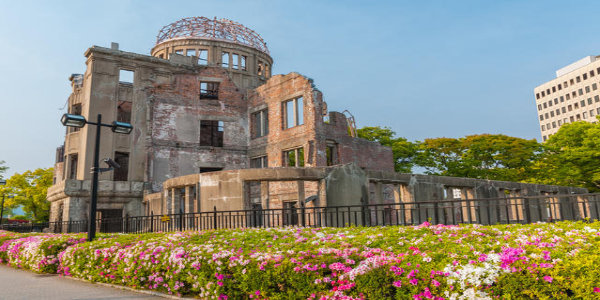 Mostly popular as one of the cities which were destroyed by an atomic bomb during World War II along with Nagasaki, Hiroshima is located in the southwestern part of the Japanese islands and is filled with natural beauty.
Things to do in Hiroshima
Explore Atomic Bomb Dome, visit Itsukushima Shrine which is the only shrine in the world which has a torii-gate and is in the middle of sea.
Get ready to visit one of the most beautiful places in the world. After a honeymoon in Japan your travel expectations from the world will definitely be raised and in case you get disappointed anywhere else, you can also go back to your Japan tour packages.