Best Islands in Europe for Honeymoon
When picking a place for honeymoon, a beach is one of the most favored options among-st young couples to get away from the busy life of cities and soak into peaceful sun with some quiet, romantic time with their loved ones. But there are so many beautiful islands on this planet and so less time to go through all the honeymoon tour packages and visit all of them. So, here is a list of best islands in Europe for Honeymoon.
1. Santorini in Greece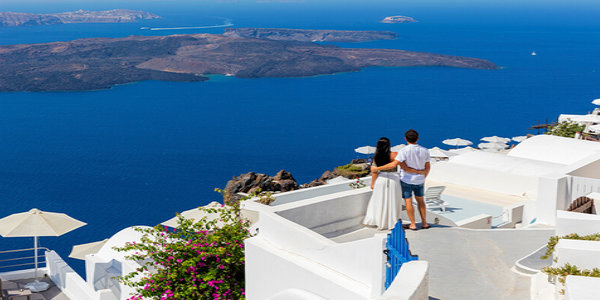 A paradise for Honeymooners and one of the most romantic islands of Europe, Santorini in Greece is one of the most preferred choices for honeymoon. The white and blue island is too much of beauty and serenity to capture in your camera. Santorini offers you an opportunity to witness jaw-dropping sunsets and spectacular views of the sea while holding the hands of your loved one. Go for a romantic walk from Caldera over to Fira, take a dip in the pool with your loved one, walk around and feel the nature.
2. Capri in Italy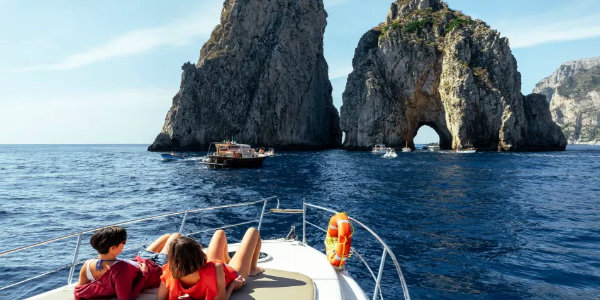 Italy itself is a lovely destination for honeymooning but Capri is one of the most picturesque islands of Europe and one of the most visited places in Italy. Steep cliffs, villas dripping grandeur and perfectly manicured trees, there is nothing in Capri that is not beautiful or jaw dropping. For a long time only celebrities and the super rich use to visit this island for their vacation and getaways and now we know why. Get ready for some super elegant restaurants, pretty lanes, and luxury shopping. You can visit Villa Lysis, a villa set on a cliff top on Capri's northeast tip to wonder how you'd do its interiors if you could.
3. Corsica in France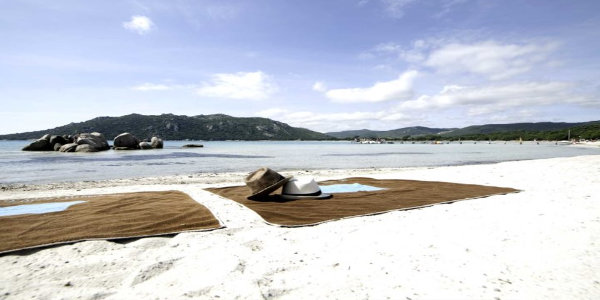 An island which promises 300 days of sunshine, rising from the froth of the Mediterranean is an island which offers you luxurious tan, fun frolic streets, vibrant coastal cities, beaches which look up to mountains, clear skies which wish upon dense forest and many historical sites. You can sun bath, stroll around with your partner, visit the towns dipping in history, go hiking, canoeing, snorkeling. This 200 year old island will lift you from wherever it is that you live and take you to a magical world, where everything is different and feels like a story book, the language, the cuisine, the character is all very different and there is nothing French like about this island in France. Reserve your evenings for the harmonious Corsican music and don't be surprised if you find yourself dancing with your partner like that was all that you were meant to do.
4. Mykonos in Greece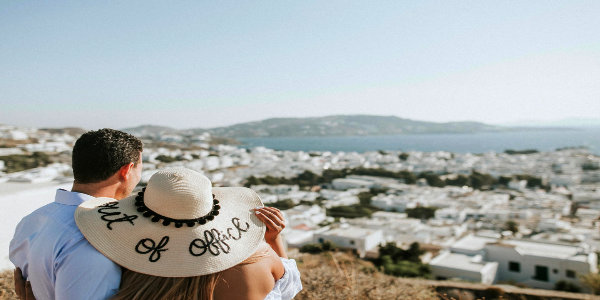 Mykonos is Greece's answer to Spain's Ibiza. This island is for those who love luxury, partying like nobody is watching, and dressing like they are on a ramp, Mykonos is expensive but some may say it is worth every penny.  The beaches are packed, the streets are jostled up and the clubs are swarming with fun, music and people who'd do anything to get inside of those gates. But this is not it, Mykonos also has a quiet, laid back vibe just in its backyard. Spend some time and travel back-country roads to explore the charm of the Cycladic maze of Hora with some 25 wonderful unique beaches and some serene natural attractions.
5. Ibiza in Spain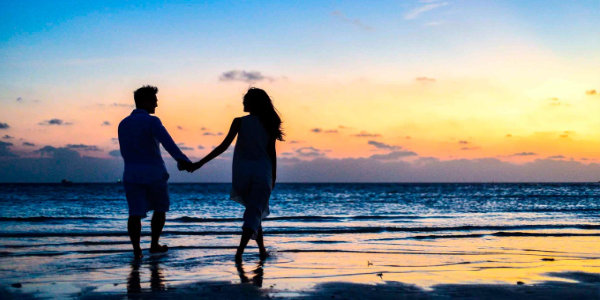 When you say party, they say Ibiza. The party capital of Europe, Ibiza is for the couple who loves to seize every moment and spend every second dancing with each other. For the couple who loves nightlife and can never get enough of it, Ibiza is the best choice for your honeymoon. Don't be surprised if you find a Hollywood celebrity in your club simply chilling, or your favorite DJ playing his/her music at a club you thought was just random, because extra-ordinary things happen ordinarily in this party raving, boho, happy place. During summers you'll find A-list Djs and their fans taking over the place, some 7-million tourists visit this never sleeping place during season. But Ibiza is not just about partying it also offers some sun-kissed beaches, churches and some world heritage sites for you and your partner to explore during day time.
So depending upon your travel preferences and the months in which you are planning your honeymoon, pick any of these islands from Europe and you will not be disappointed. You can also plan your  Europe Holiday Tour Packages in a way that you cover more than one island so you can pair up partying scenes at Mykonos or Ibiza with a quiet Capri or Corisica. There are hotels and inns available for every budget on these islands, however they can get expensive if booked on the eleventh hour or during peak season. It is advised to book you honeymoon tour package before hand to get better deals on air fares and accommodations.