Why Philippines is the perfect Honeymoon Destination?
The wedding season is ticking and many of you would be busy planning either your own or your friend/cousin's wedding. As tiring as it gets to plan your own wedding, the clothes, venues, photographers, the list of work is never ending to the extent that one may simply want to shut off from the world and simply go on a vacation, which also requires planning. Save yourself some or maybe a lot of time in researching a top perfect honeymoon destination which relaxes you and your partner after the big day and all the work that goes behind it. You want your honeymoon to be beautiful, relaxing, fun, where you can spend some quality time with your partner and lay the foundation of your marriage. Where you go for your honeymoon is very important because it should be something that both you and your partner should be able to enjoy and its equally important to relax during your honeymoon so that you are pumped up for the work and routine and comes once you are back from your holiday.
A place which offers beaches, relaxation, good food, some amazing wellness spas and a lot of quality time with your partner is not a dream. Philippines has become really popular amongst honeymooners simply for the things that this dreamlike destination provides. Here is why Philippines is the perfect Honeymoon Destination:
1. Beauty
One of the main reason why you would pick a destination for your honeymoon would be because it is beautiful and Philippines is 50000% beautiful and mesmerizing with a bag full of 7000 islands on its back hung loosely like that's where it belongs. You will not get enough of the seascapes, the palms as tall and strong as your dreams and there is a beach for everyone; be it white sand, pink sand, sapphire water you name it and Philippines has it. Talking about beauty, how can one forget the eye catcher and a must visit, Palawan Islands generously offering one of the best seascapes of the world.
2. Accommodation Range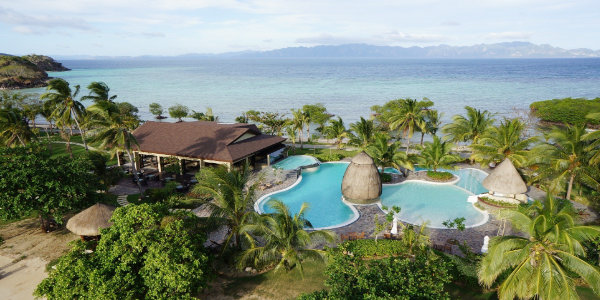 Not everybody can or wants to spend a lot but that shouldn't keep you from enjoying your honeymoon and creating some of the best memories of your lifetime. Philippines offers all types of hotels and accommodation from being very pocket friendly to super luxurious. To say the least, you can enjoy a tent or a bamboo hut with three meals a day on a lovely beach in Philippines for not more than US$40 (£32) per person. There are a lot of options for mid-range hotels and for those who like to holiday with full luxury and can afford it, Philippines has mastered the art of luxury with resorts such as Amanpulo, Abaca, and the Two Seasons Coron Island Resort & Spa. So there are plenty of options in regards to accommodation irrespective of your budget.
3. Diverse Experiences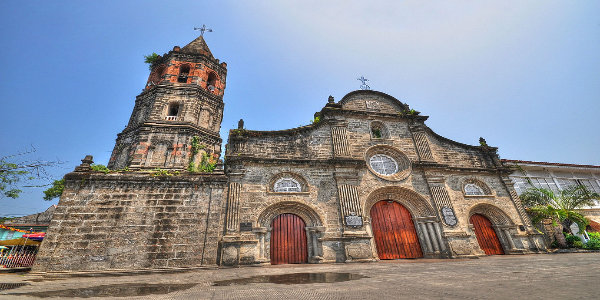 A common image of Philippines includes beaches and palm trees but that's not all it. Philippines has a lot of historic and culturally significant places which every history lover would enjoy. With Barasoain Church, Fort Santiago, EDSA Shrine along with many Spanish colonial forts, churches, and towns, Philippines is a history buff's delicious buffet.
4. Peace and Privacy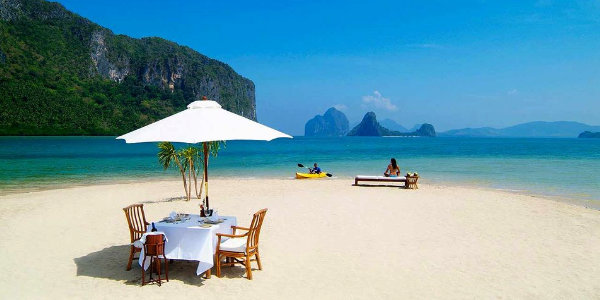 One of the most important elements that make this a perfect honeymoon destination is that it gives you and your partner ample amount of time to spend together in peace with utmost privacy. Hushing the world of steel and jazz, Philippines gives you enough time to take a walk with your partner on a beach, listen to them hum during sunsets, laze on a hammock like there's nowhere else you'd like to be more than just with your partner amidst nature and serenity. Out of this world, literally, Philippines is your perfect romantic getaway.
5. Friendly Locals
Philippines is popular for its hospitality and friendly locals who welcome a lot of tourists to the world of their culture, traditions and even inside their homes to enjoy a conversation or a meal. Besides being easy it is a lot of fun if the locals of any place are friendly, as the travelers can enjoy the authentic vibe of the place while taking the place truly in.
Don't be a surprised if a lot of people are already going through Philippines tour packages and it is always recommended that you book your international tour packages beforehand in order to get better deals. Especially when finalizing your honeymoon tour packages, be sure that your travel agency is best in the business and provides services beyond just booking for you don't want your important romantic holiday to have any loop holes. So pack you sunglasses, a lot of sunscreen and empty that memory card for you will max it out if you visit this romantic, breathtaking place for your honeymoon.