10 Mind-Boggling Examples Of Luxury You'll See Only In Dubai
Nothing seems too less in the city decorated with gold and shimmer. Dubai the land of riches and luxury welcomes all that glitters. If you like luxury, the larger than life persona, then it is always the best time to visit Dubai. There are tons of things to do in Dubai and it is hard for someone to not come back from Dubai impressed. Here are 10-mind-boggling examples of luxury you'll see only in Dubai. If you have booked or planning to book a Dubai holiday package, then you want to read this.
1. Bugatti Taxi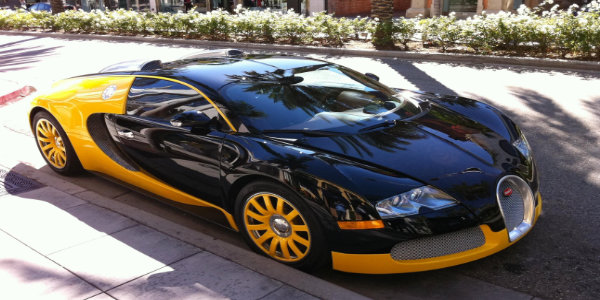 If it is not enough that you will spot more luxury cars on the roads of Dubai than on a social media feed during an automobile festival, you also get a Bugatti as a taxi in Dubai if you are willing to pay for it. Not just Bugatti, but even Lamborghini and Rolls-Royce are available for those who like to go all out.
2. Gold SUV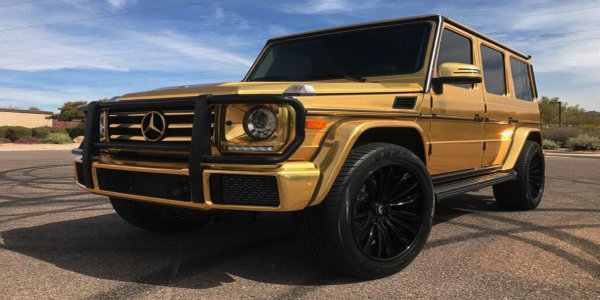 It is impossible to not talk about gold when talking about Dubai, the two are inseparable to the extent that a lot of cars in Dubai are gold-plated. There are Lamborghinis, Audis, Rolls-Royces, and many such cars that are made of gold. Be it rose gold, gold coins, matt gold or full shimmering gold, Dubai streets have them all.
3. Lamborghini Cop Cars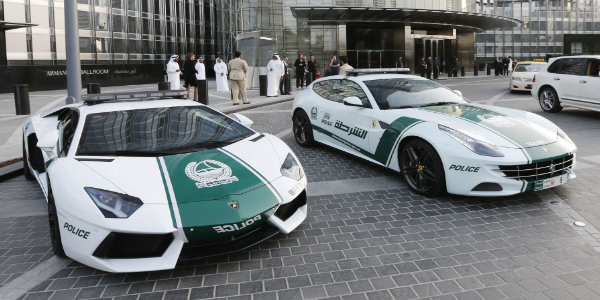 Law and Order also moves in style in Dubai. There are Lamborghini cop cars in Dubai and I am sure the criminals who get to sit in that car would've definitely thought of running away with it at least once. Luxury isn't just for Sheiks in Dubai, it is also for those who help keep the city's law and order in place. This is rather a generous way of keeping your public servants happy and motivated.
4. Palm Islands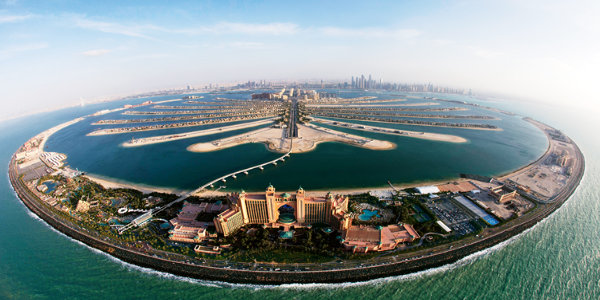 It is no wonder that people from all across the world want a house on Palm Island and it is not just about the view but Palm islands have become an icon of luxury and richness. Visiting Palm Islands is on the list of the majority of travelers when exploring the various Dubai tour packages or making a list of things to do in Dubai. Palm Islands are three artificial islands, Palm Jumeirah, Deira Island, and Palm Jebel Ali, on the coast of Dubai, these islands, shaped like a giant palm tree and are crowded with luxurious homes and entertainment centers. The beauty of the Palm Jumeirah is worth watching.
5. The 1200-Dollar Cupcake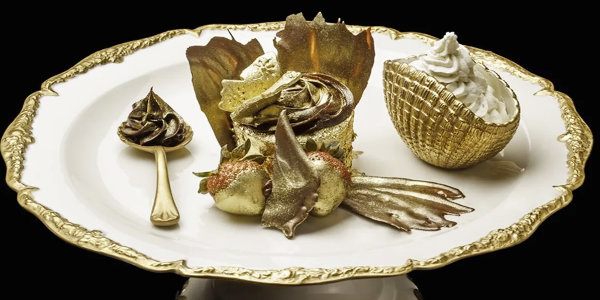 If you've gotten used to seeing gold cars on the streets of Dubai and they no more make your eyes pop out, which is very difficult unless you own one of them, then pay a visit to Bloomsbury's café in Dubai which sells cupcakes. Cupcakes? So what about them? Nothing major just the regular ingredients such as flour, butter, chocolate, vanilla beans, and an edible gold sheet. You read this right, you get gold cupcakes in Dubai.
6. Gold iPad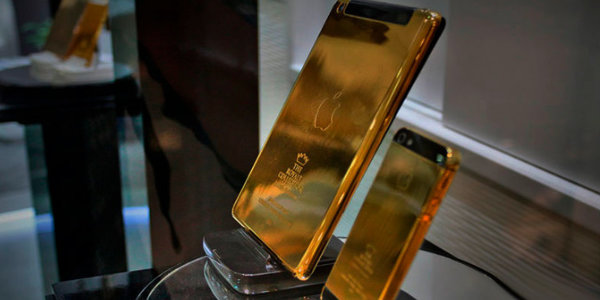 The city which has an insane number of skyscrapers and doesn't look like it is in the mood to stop, clearly uses a lot of iron and steel, just for a change of color. They thought of taking the Midas story too seriously. The Burj Al Arab claims to be the world's most luxurious hotels and to back that claim up it provides its guests with some lovely amenities amongst which is a Gold iPad which is given to the guests  for their use during their stay at the hotel. These 24-karat gold iPads are designed and manufactured by Gold & Co. in London, exclusively for Burj Al Arab. Guests can also buy an iPad mini, gold iPhone 5, and a gold BlackBerry Q10 from 'The Bespoke Boutique' and guess what, all these devices are also made of Gold.
7. Shark Slide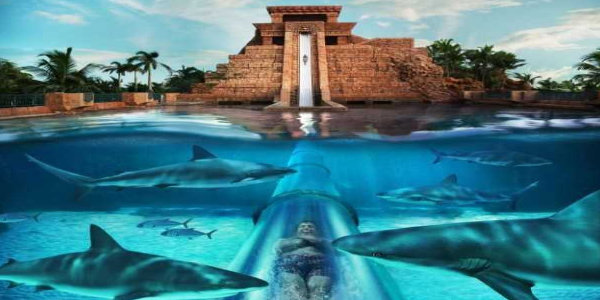 You can swim with the sharks, yes, not the toy ones, but the real ones. If the Atlantis, is included in your Dubai package then you are nearer to exploring something crazy and adventurous and hell yes luxurious. Atlantis has a daring water slide known as the 'Leap of Faith' which plunges you into a clear tube slide — surrounded by sharks.
8. Gold ATMs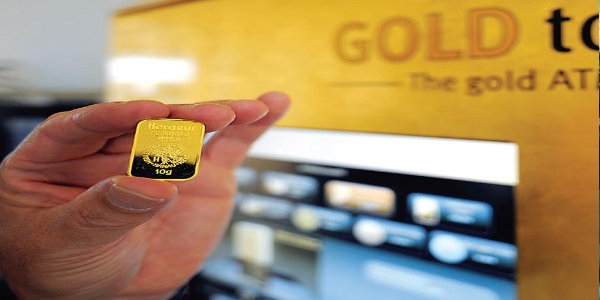 Abu Dhabi's Emirates Palace Hotel, one of the most luxurious hotels in Dubai has a gold-embellished ATM, located in its lobby. There are 32 products available for you to buy ranging from a gold bar to a customized gold coin. This ATM gold machine updates the gold price every 10 minutes to match international markets.
9. Supercar Traffic Jams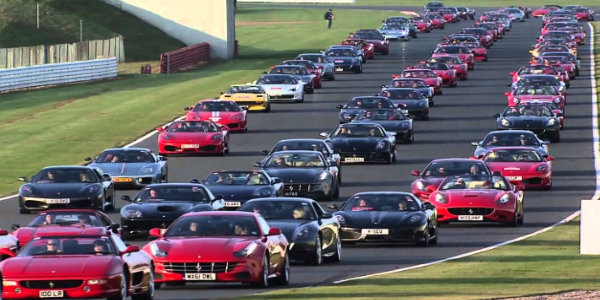 A traffic jam would've never looked so luxurious before. Imagine being surrounded by hundreds of super luxurious cars and some of them coated in gold, or embellished with crystals and what not. We are talking about the common intense traffic jams where hundreds of premium cars are queued in the traffic. While not every car in Dubai is a premium car or a gold-coated one, but yes, you are most likely to find a massive volume of such cars on the streets.
10. Skyscrapers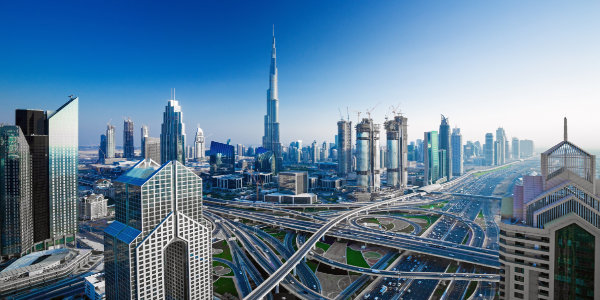 The never-ending skyscrapers scream of the flashy, extraordinary, the larger than life Dubai lifestyle and investment that takes places in this city and entire U.A.E.  Dubai is home to the world's tallest building, biggest shopping malls, tallest chocolate sculpture, one of the world's longest handmade gold chain. The constant emergence of skyscrapers speaks volumes about the financial strata and investment portfolio. Owning a space there speaks a lot about its economy and luxury standards.
Wondering about the things to do in Dubai? Well, it is an experience and more like a luxury venture if you can afford it. There are things which only Dubai can offer because it makes extraordinary look so modest and achievable. Dubai holiday package includes a lot of things but what you take away from these magnificent buildings and sites is up to you.