Things to do in Golden Triangle India!
India is a land of culture, and tradition is something that you have heard about whether you are from the place or not. India has a lot to offer, but to cover every nook and cranny is a little difficult so the best way to see a lot of it is through tours to golden triangle India. Golden triangle tour packages are very common not only internationally but also domestically so grab the tour to golden triangle India.
Delhi, Agra and Jaipur – these three Indian cities make up the Golden Triangle of traveling in India known to all and they are filled with things to do no matter which Golden Triangle Tour Package you take. This country is so intense and diverse; it is a mixture of many cultures, terrains, cuisines, languages and architecture making it one of the most intriguing places to visit. However, such a land is no small affair for travelers and requires you to take a tour to golden triangle India which will make your life better and easier offering a great and unique experience
When it comes about Golden Triangle, Delhi is the first place who welcomes the visitors and takes to explore the glimpses of Mughal Era and the ever living Sultanate. Old Delhi and New Delhi are the two parts of this city. It has everything from monuments, parks, shopping and delicious delicacies. Things to do here are:
1. The Mighty Akshardham Temple: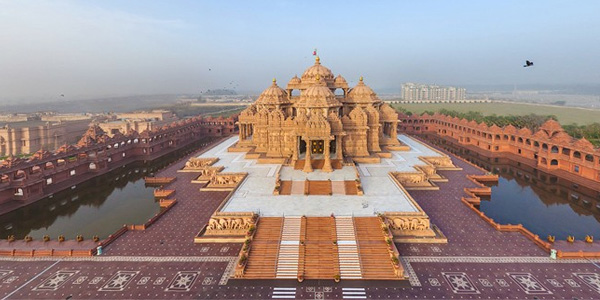 Image Source: marginalrevolution.com
The mighty Akshardham boasts of the architectural essence of India's rich and prosperous history, culture and tradition. This place is a must do in Delhi something everybody needs to visit with tours to golden triangle India. Well-connected by the metro route of Delhi this is a must see destination in the capital city of the country.
2. The Beautiful Lotus Temple: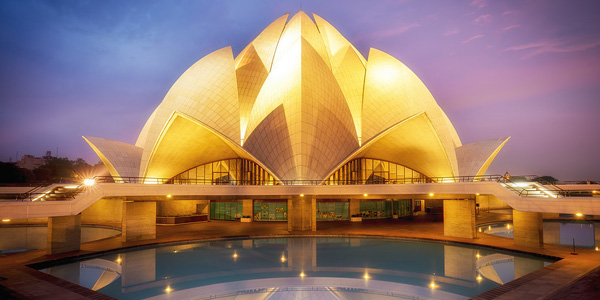 Image Source: www.tirthyatri.com
Yet another architectural marvel, Lotus temple embodies spirituality and peace and is very beautiful as the name suggests in the shape of a lotus. This is one of the most iconic structures in India and a must see sight for any traveler travelling with tours to golden triangle India.
3. The Peacefull Jama Masjid: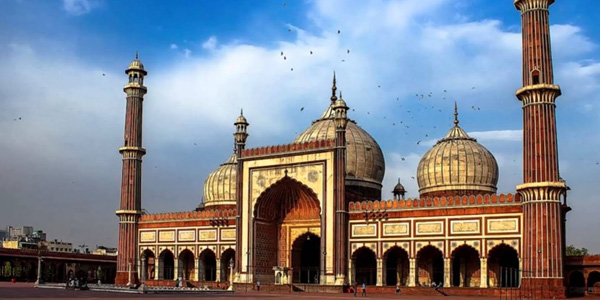 Image Source: i.ytimg.com
Boasting the past of Delhi and adding to its heritage is the serene structure of Jama Masjid, which is one of the largest mosques in the country. Just spending time here sitting and exploring the walls here tends to give you mental peace of another kind. Some place that you should go to see the different culture that exists.
4. The Enormous Red Fort: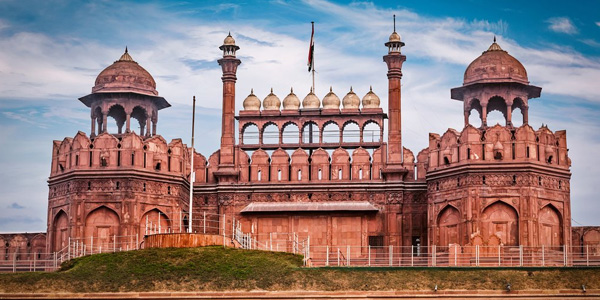 Image Source: cdn.kimkim.com
Created in 1638 by the mighty Mughal Emperor Shahjahan, this is a World Heritage site located in Delhi. Red Fort was the home to most Mughal Emperors of the dynasty for up to almost 200 years, and is situated right in the centre of Delhi and you will see it with any tours to golden triangle India.
5. The Tallest Minarate Qutub Minar: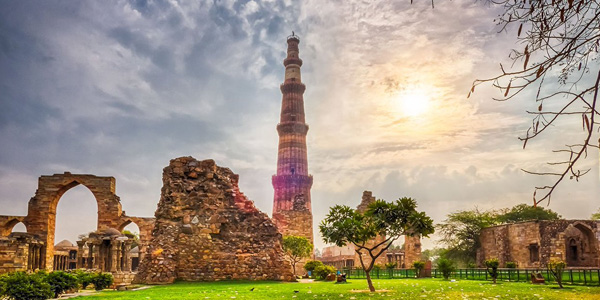 Image Source: pbs.twimg.com
The tallest Minar in the country, this is yet another World Heritage site that you must check off from your list of must-see spots in the tour to golden triangle India. And these are the places that will give you the real essence of the architecture in India.
6. The Ancient Humayun's Tomb: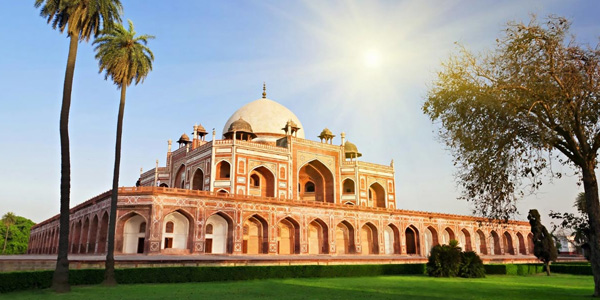 Image Source: ancient-origins.net
Another architectural marvel, also another UNESCO World Heritage site and a landmark in the development of the Mughal reign and architecture in India, Humayun's Tomb is located in New Delhi and was constructed in 1565. A great ancient marvel no to be missed.
7. The Patriotic India Gate: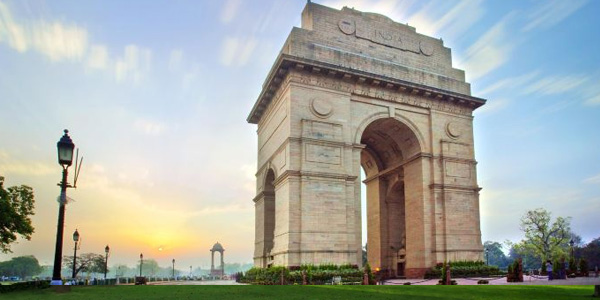 Image Source: dimg04.c-ctrip.com
Not to be confused with the similarly named, Gateway of India located in Mumbai. This is a War memorial structure in Delhi and a landmark of patriotic history for Indians. Many historic events have also taken place here and it is a must see for anyone planning a tour to golden triangle in India.
Agra is just drop dead gorgeous and is the second destination of the Golden Triangle. It is the land which has one of the infamous Seven Wonders of the World. Here you can get lots of Mughal Era's architecture and Taj Mahal is one of them. Don't miss to taste the "Agra ka Petha" as it is popular in India and comes into various flavors.
8. The Spectacular Taj Mahal: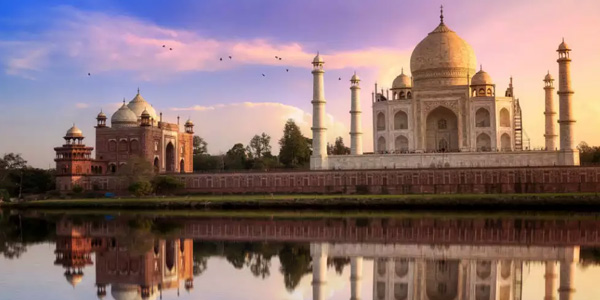 Image Source: static.toiimg.com
Absorb in your eyes the Taj Mahal in its entire splendor either in daylight or at dusk as the structure is known to change its hues in tune with the sun. Taj is also known as the biggest symbol of love and also holds title of being a World Heritage site and one of the Seven Wonders of the World. No trip to India is ever complete without a glimpse of the Taj Mahal let alone a tour to golden triangle India.
9. Jaipur: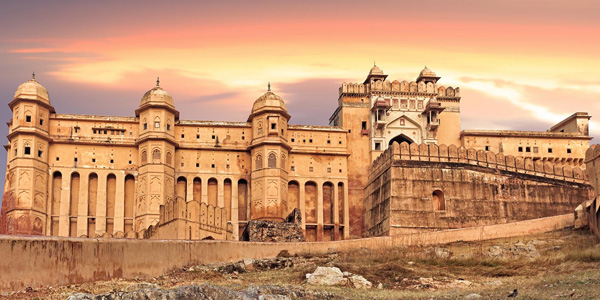 Image Source: remotelands.com
Jaipur is generally the last destinations of Golden Triangle and known as Pink City lies in Rajasthan there is nothing that can beat the majestic beauty of this place. The majestic and gorgeous forts and everlasting monuments are the special treat here. It is the perfect destination for those who wants photography, sightseeing and entertainment. This city is the epitome of royal and traditional culture, mouth-smacking delicacies etc.
10. The Gorgeous City Palace:
Image Source: thekarwaan.com
A stark contrast to the architectural style of the Mughals, the City Palace of the pink city is the perfect specimen of Rajasthani culture and art and a magnificent sight to behold. A must see with any golden triangle tour package.
11. The Airy Hawa Mahal: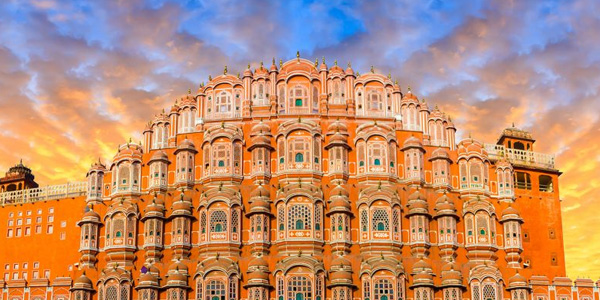 Image Source: images.memphis.com
Known as the palace of winds could be the perfect name to give this beautiful place, Hawa Mahal is an iconic landmark of Jaipur now operating as a museum with several interesting items in display from India's rich history. This is a must see if you love heritage with tours to golden triangle India.
And with that this list concludes the  must see places in your tour to golden triangle in India, but this is no way a comprehensive list and there are several more places that you can add to this depending upon the time you are willing to spend and the places you are willing to see.