15 Famous Places to Visit in Europe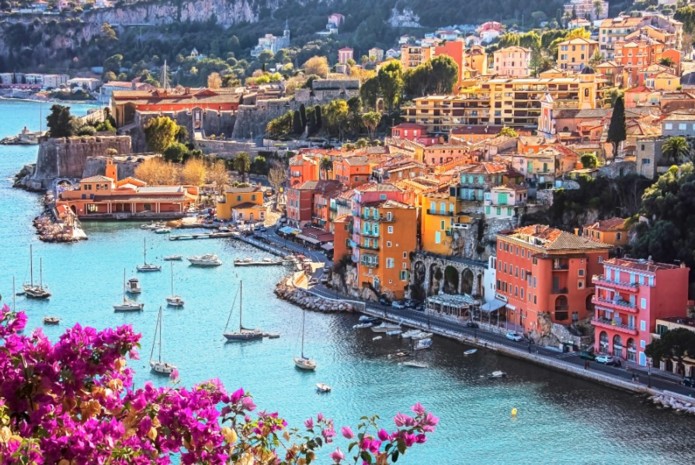 Summer 2022 has arrived with a big bang. And, we all are craving an escapade – for us, that hugely means a trip to Europe. Now is the perfect time to jet-set from home and explore the European continent. The rich history, the diverse culture, the delectable delicacies, the charming streets, the small countries, experience all this in one large continent – Europe. You name it, and Europe has it all.
After a challenging 2020 and 2021, Europe has finally regained its foothold and is ready to welcome international visitors. The continent's hotels have made the most of pandemic downtime to refurbish their interiors, globally-renowned museums have opened their doors with revamped exhibitions, and local & Michelin-starred restaurants have put up new menus.
Festivals that had to close their doors in recent years are reopening; there is an overall sense of zeal to make the most of international travel and take advantage of the opportunity for new experiences.
For most of us, exploring Europe is not just ticking off an item on our bucket list – but it is a lifelong experience and memory. Considering a Europe tour, then this blog is for you! The best places to visit in Europe cover the most renowned attractions, sites, and some lesser-known favorite destinations. You may be familiar with some of them, and others may delight you.
It can be tricky to choose where to go first when Europe has so much history, beauty, and tradition. There are numerous fantastic European cities to visit, and these are our picks of the best cities in Europe for summer 2022.
1. London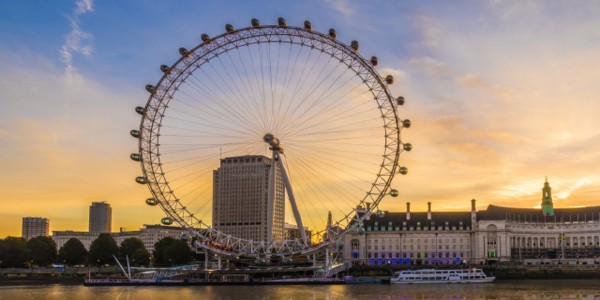 Image Source : https://cdn.londonandpartners.com
London is a bustling metropolis of people, ideas, exuberant energy, dynamic, and cosmopolitan. Without a doubt, London is one of the best tourist destinations on a European vacation. We love London for its richness of culture, history, easiness, architecture, and museums. From the classic phone booths of yesteryear to the royal family, London is a land that seamlessly blends the present and the past.
Fashion and shopping fans will have a gala time on Oxford Street, while Abbey Road is a classic sport for quaint bookshops and music. London is a classic amalgamation of tradition and modern conveniences and is one of the most influential cities in the world. You will need a handful of days in this city, especially there is so much to see, such as Big Ben, The London Eye, Westminster Abbey, The Tower of London, Madame Tussauds Wax Museum  and many more.
Check Our Delightful London & Paris by Rail Package!
2. Paris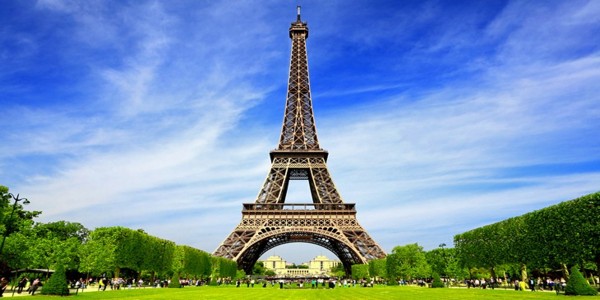 Image Source : https://www.planetware.com
In the city that shines in every season, culture, history, and art all come together beautifully. The city of Paris has something for everyone, from wandering the lawns of the world-famous Eiffel Tower to exploring the galleries of the Louvre Museum.
Experience the vibe while having a meal at a Parisian cafe', spend one of the evenings in Montmartre – the haunt of famous writers and artists, including Dali and Picasso, and see a live show at the legendary Moulin Rouge.
The best way to discover this magical city is to plan wisely or leave that to us. Explore the city's main attractions with our expert tour guide in Europe Group tours. Alternatively, you may wish to explore the city on your own, with a group of friends, or with your loved one – customize your trip with us. A trip to Paris is something to remember for life.
Paris is brimming with world-renowned monuments and sights. The city's incredible romantic atmosphere, however; is what makes it one of Europe's best places to visit.
Check Our Switzerland and Paris Tour Packages !
3. Brussels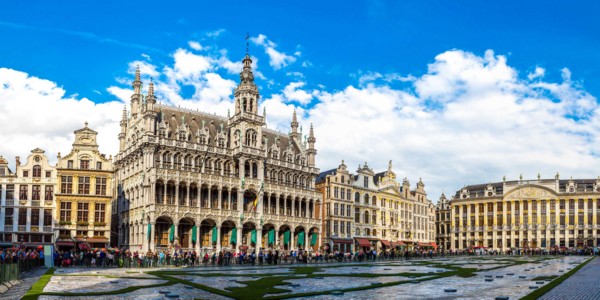 Image Source : https://www.collinsdictionary.com
As the NATO and European Union's headquarters, this city is often known as The Capital of Europe. While it is undeniably cosmopolitan, it offers more than simply political institutions to support its well-deserved status.
It is the epitome of a European city, with a flourishing restaurant and nightlife scene thanks to its mosaic cultures and languages. Culture is equally accessible, with a wealth of history, over eighty museums, and the King's Palace.
The Grand Place – created as a merchants' market in the 13th century, is impossible to resist. Explore the Brussels city center, which hosts numerous festivals and concerts throughout the year and is also where you can find the tiny Manneken-Pis, the city's somewhat peculiar symbol.
Any reason is enough to plan a trip to Brussels, whether it is, for two days, a week, or longer. This city has superb restaurants, fascinating museums, and a diverse range of eccentric attractions that will not disappoint you.
Check Our Highlights of Brussels,Ghent and Bruges Package!
4. Amsterdam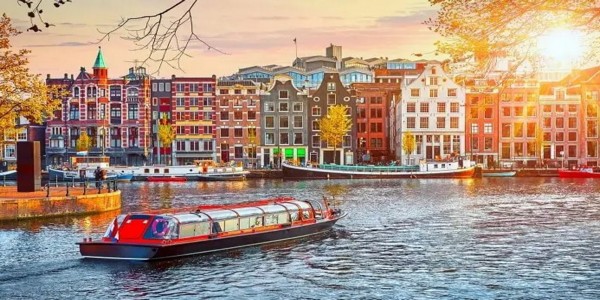 Image Source : https://img.traveltriangle.com
Add Amsterdam to your list of must-see European cities, and I promise you won't be disappointed. This beautiful Dutch capital city has approximately 165 canals that serve as a rich artistic heritage and are complemented by beautiful narrow houses, adding to its charm. Amsterdam, best known for its museums, bicyclists, pancakes, and canals, provides a delightful glimpse of Dutch culture.
The Van Gogh Museum, Rijksmuseum, and the historical Anne Frank House are among the city's prominent attractions. Take a cruise along the waterways to see the inspiring bridges and townhomes from a different perspective.
The name; Amsterdam stems from the city's founding as a dam on the Amstel River. Because of the city's beautiful canals, outstanding architecture, and more than 1,500 bridges, Amsterdam is also renowned as the Venice of the North.
Whether you love serious partying, culture and history, or simply the peaceful beauty of an old European city, there is something for everyone here.
Check Our Best of Amsterdam & Paris with Scenic Switzerland by Rail Packages!
5. Cologne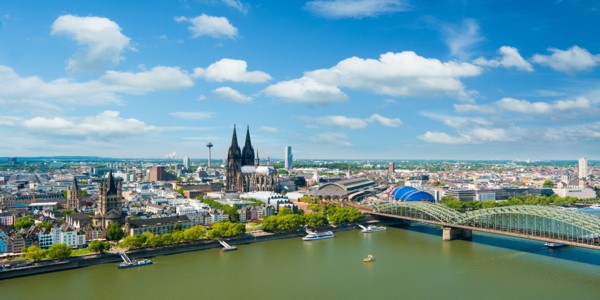 Image Source : https://images.skyscrapercenter.com
Cologne has numerous attractions; the most notable is its renowned cathedral, whose twin spires influence the city skyline.
The city's museum scene is impressive in terms of art, but there's also plenty for chocolate enthusiasts, sports fans, and Roman history buffs.
Cologne is a living architecture and history textbook. The city's history goes back to the first century AD when it served as a military fortress and Roman provincial capital.
Among its many attractions are medieval churches, museums, Baroque palaces, and Roman remains that reflect subjects as diverse as its darker times in the mid-twentieth century and the various products for which it is famous: mustard, fragrances, and chocolate. Visit the Cologne Cathedral, the Rhine River Cruise, the Cologne Cable Car, the Cologne Chocolate Museum, and other attractions while in Cologne.
Check Our City Break Cologne & Berlin – SIC Tour Package!
6. Engelberg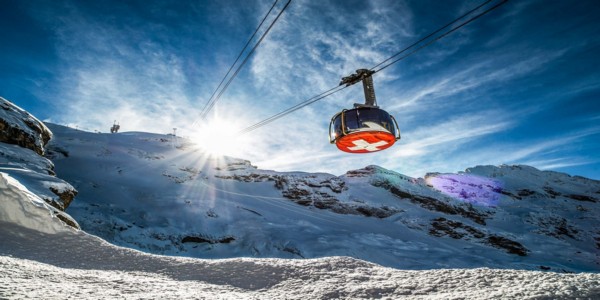 Image Source : https://www.skischule-engelberg.ch
Engelberg, nestled in the Swiss Alps – is a hidden gem, a charming resort village; in the mountains. It is about 45 minutes from the lively lakeside city of Lucerne. Since the opening of the railway line from Lucerne in 1898, the town has been a popular Alpine destination.
Hiking, mountain biking, paragliding, and climbing are popular summer activities. In the winter, skiing, snowboarding, snowshoeing, and tobogganing through magnificent winter landscapes are all popular activities.
The charming village with its famous monastery offers a wide range of holiday activities for families, newcomers, and locals alike. The numerous exciting options will make your stay in the mountains a memorable mountain experience.
7. Innsbruck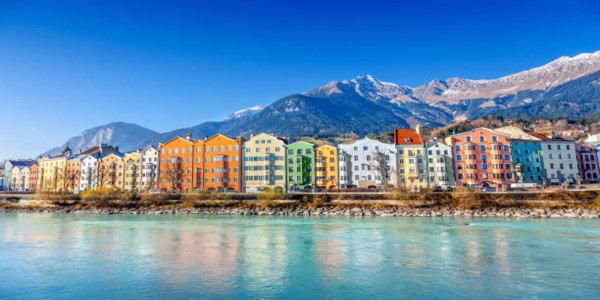 Image Source : https://media.istockphoto.com
Innsbruck in Austria is the fifth-largest city in the country; and an enchanting place. Amidst the Austrian Alps, gorgeous snow-capped mountains surround this vibrant town.
Innsbruck, the name – is derived from the German language – wherein the word Inn means a river and brücke, means a bridge – which means bridge over the Inn.
Disguised in the spectacular landscapes of the Alps, Innsbruck is a stunning alpine beauty, famed for its ski resorts and legacy of staging winter sports contests. Innsbruck is in many ways Austria in miniature form.
Innsbruck is a popular tourist health resort in central Europe and a well-known winter sports destination. The miniature, traffic-free old city is a sheer delight to explore, and the city of Innsbruck as a whole exudes a strong, distinctly Tyrolean identity.
Consider spending a few days in Innsbruck; if you want to experience the charm of a small mountain town with the majestic Austrian Alps.
8. Venice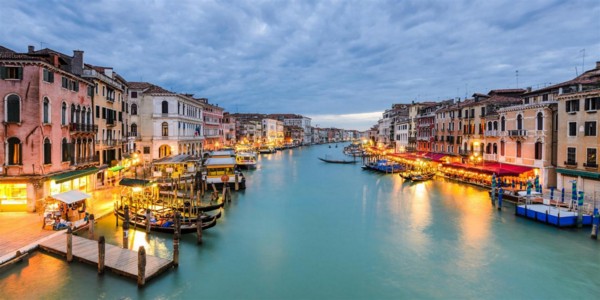 Image Source : https://pix10.agoda.net
Venice – a city that personifies romance and pure European bliss! A trip to Venice is a memorable opportunity.
The city's melodious gondoliers, winding streets, and ancient sites greet visitors. Stop at the ever-bustling Grand Canal before taking a gondola ride along the city's side canals for a classic Venetian experience.
A tour of the Doge's Palace, a performance at the famed opera house, and the chance to learn about the local art of glassblowing are all essential things to do in Venice.
Without a doubt, the Queen of the Adriatic is one of Europe's most stunning locations. During the Italian Renaissance and the Middle Ages, the city saw tremendous cultural and creative achievements.
Check our Best Of Turkey tour package!
9. Istanbul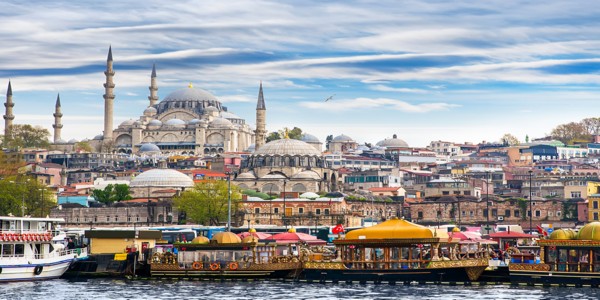 Image Source : https://www.gtreview.com
Istanbul is a metropolis of empires bygone, straddling two continents and two seas. It is a city of contrasts and layers.
Istanbul is a city of new and old coexisting, with historical sights like the Topkapi Palace and Hagia Sophia brushing up against vibrant cafes and lively bars, Ottoman-era mosques a short walk from eclectic art galleries, and museums, traditional carpet shops around the corner from trendy boutiques.
As you sail between Europe and Asia on a ferry, sip Turkish tea and eat pistachio baklava while admiring the mansions, palaces, and modern museums that pass by.
It's a stunningly diverse metropolis with a thriving nightlife, markets, and bazaars unlike any other, and it fully deserves to be on your list of top European cities to visit.
10. Vienna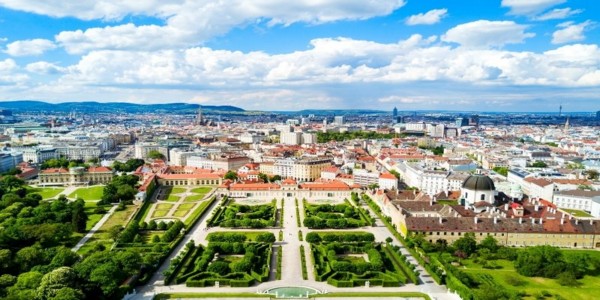 Image Source : https://tourscanner.com
Vienna, the capital city of Austria, is rich in architecture, history, art, music, food, and wine. Vienna, located on the Danube River, goes back to a Roman settlement.
Many of the city's Baroque structures stand in stark contrast to steel structures and modern glass. Vienna – the City of Music; is a synthesis of the old and the new. The streets here are adorned with elegance, combining centuries of culture and history.
Vienna is a fantastic vacation option because of its walkable streets, beautiful buildings, delicious food, and several outdoor and indoor activities. Coffee culture is prevalent in Viennese life. Coffee houses in Vienna are venues to socialize, relax and enjoy the famous local dishes.
Visit the Schonbrunn Palace, drive around the famous Ringstrasse, Vienna's main boulevard, visit the State Opera house, and many more places to explore.
11. Copenhagen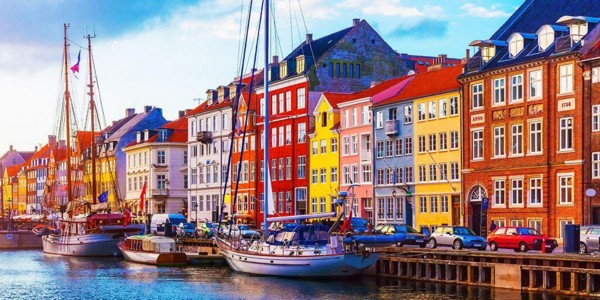 Image Source : https://www.flytap.com
Hip cafes, maritime flair, and Scandinavian coziness – this sums up Copenhagen for you. This capital of Denmark is the entryway to Scandinavia. This city is one of the most appealing Scandinavian locations, thanks to its architecture, exceptional food, cheerful vibe, and history.
A day spent exploring the palace, cruising the canals, and strolling through the old town will give you an overview of the city's history. Visit Tivoli Gardens, Strøget – pedestrian, car-free shopping area, Nyhavn, Canal Cruise, Museum of Copenhagen, Rosenborg Palace, The Little Mermaid statue, etc.
There's something special to discover for solo travelers, groups, couples, and families to enjoy in Copenhagen – one of Europe's most welcoming and relaxed urban tourist destinations.
12. Dubrovnik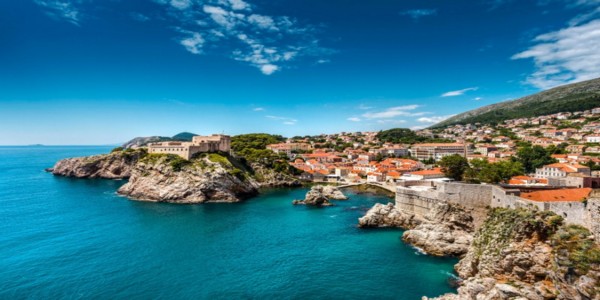 Image Source : https://media.cntraveler.com
Dubrovnik, Croatia's stunning and intriguing city, maintains guard over the Adriatic Sea. It is a UNESCO-listed well-preserved ancient town. Dubrovnik has become even more prominent as a Game of Thrones filmmaking venue. This city will entice you with its distinct style and cobblestone streets overlooking magnificent Baroque buildings.
Dubrovnik has evolved into one of Europe's most popular locations. Take a cable car ride, stroll through the Old Town, visit the St. John Fortress, go island hopping, and many other exciting things to do in Dubrovnik.
The city is also renowned as the Pearl of the Adriatic. One of the most picturesque cities on the Dalmatian Coast, this southeastern Croatian treasure is guarded by ancient stone walls and studded with orange-tiled rooftops. It's not a coincidence that Game of Thrones chose this location as one of its shooting locales.
13. Prague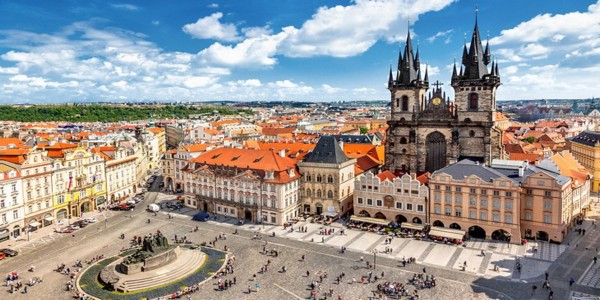 Image Source : https://www.planetware.com
Prague – a UNESCO-listed World Heritage Site – The Golden City – The City of a Hundred Spires.
With its incredible number of stunning towers, cobblestone streets, and attractive buildings, experiencing Prague is like immersing oneself in a fairy-tale world. Prague is the ideal destination for those; looking to visit a European city rich in architectural wonders and history.
From historical excursions to romantic retreats, Prague tourism has something for everyone.
You will discover that it is unlikely not to be enchanted by the charms of this Czech city. Prague is a city of impressive architecture, built on nine hills along the Vltava River.
From its lush gardens and parks to its many cathedral spires, the Czech Republic's capital city has a diverse range of tourist attractions. A handful of popular tourist attractions are city tours in a vintage tram or car, Cesky Krumlov, Karlovy Vary, etc.
Check Our Prague City Breaks – SIC Tour Package!
14. Budapest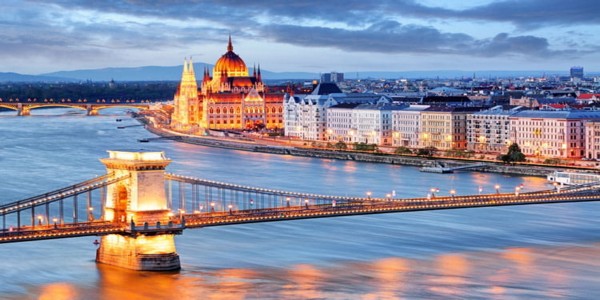 Image Source : https://cw-gbl-gws-prod.azureedge.net
Budapest may not be the first city that pops into mind when considering your Europe tour – but it is indeed; worth visiting. Pest, Buda, and Obuda – these three cities – were merged to create Budapest.
Explore this UNESCO World Heritage Site, discover the splendor of the Széchenyi Chain Bridge, and stroll along the famous Danube River. As you stroll on the cobblestone streets, you will feel like time travel in the past.
Do not miss other attractions in Budapest such as the St. Stephen Basilica, Central Market, Budapest Parliament, Buda Castle, thermal baths, Heroes Square and Statue Park.
Budapest is one of Europe's top destinations to visit if you are on a budget and interested in history. Those interested in seeing the view from the summit can ride the Budapest Eye, a Ferris wheel-like attraction, or a cable car. If you want to learn more about the city's history, don't miss the Jewish or Budapest History Museums.
Check Our Budapest City Break – SIC Tour Package!
15. Stockholm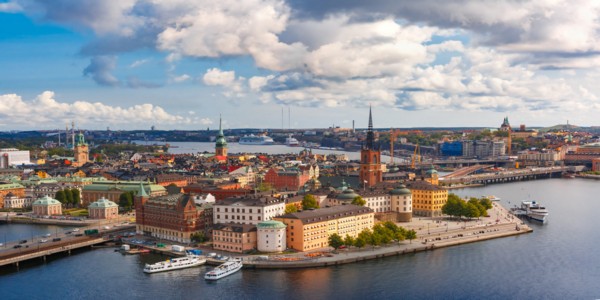 Image Source : https://cdn.sei.org
If you ever get a chance to visit just one city in Sweden then it has to be Stockholm. The city is one of Europe's most attractive capitals, serving as the country's political, cultural, and economic hub.
Stroll along the beautiful waterfront in the medieval city center, along cobblestone streets, or hop on a boat and explore the archipelago's surrounding 14 islands. Stockholm comprises fourteen islands where the Baltic Sea meets the freshwater Lake Malaren.
The Vasa Museum is a must-see, that houses a preserved 16th-century ship retrieved from the ocean floor. Visit Gamla Stan, Stockholm's Royal Palace, the Stockholm City Museum, the Katarina Lift, and Skansen.
The Takeaway Message:
European cities are renowned worldwide for their ancient sites and fantastic art and architecture. Its numerous breathtaking landscapes are perfectly balanced by bustling culinary and nightlife scenes, with plenty of excellent shops, restaurants, and museums wherever you go.
Every European country is home to a diverse range of peoples, languages, and cultures, and each cosmopolitan city of Europe has its distinctive taste and character.
It can be challenging to know where to begin with all that Europe has to offer in terms of beauty, tradition, and history. Take my word – just don't stop at one.
Europe has several beautiful places to visit condensed into a relatively small area. It allows you to travel to multiple countries in a single trip. Still undecided about where to begin?
Don't worry – meet with one of our travel consultants at Flamingo Transworld – we have a range of Europe group tours and Europe fit tours to suit your budget and preferences. Without missing out on this summer's vacation, book a fantastic Europe tour right away.