15 Best Beaches to Visit in Gujarat!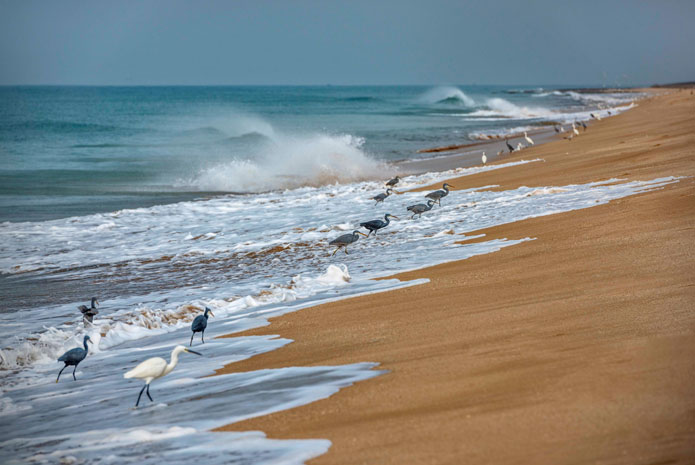 India Holidays A beach holiday makes everyone happy! Gujarat's coastline boasts some serene beaches perfect for a short break or weekend getaway. Gujarat's shoreline is of 1600 km and is longest in India. From Mandvi beach of Kutch to Devka beach of Daman, Gujarat tourism has plenty to offer in terms of beach breaks. The famous shoreline also offers some classic water sports activities perfect for an exciting getaway. Beach destinations in Gujarat are also known for its beautiful temples. Some of the temples located right next to the shore are Somnath temple, Gopnath Mahadev temples, and Koteshwar temple. The best time to visit Gujarat beaches is between the months of October to May. Along with the famous monuments, culture, and temples of Gujarat exploring the beaches will be a refreshing experience.
Here is the list of the must explore beaches in Gujarat:
1. Tithal Beach: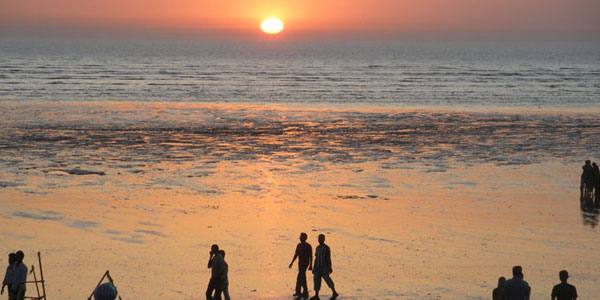 Image Source: upload.wikimedia.org
One of the best beaches of Gujarat, Thital beach is situated on the coastline of Valsad, this is the perfect destination for those in need of a revitalizing break. Tithal Beach is where you can enjoy sunsets as well as walk along the beach and enjoy coconut water with your family and friends. The beach shines like a gold necklace of the Arabian Sea offering the beauty of nature all around. Apart from that you can enjoy some local chat items like Bhel, Dabeli, and bhajiya or can enjoy sweet sugar cane juice and have fun while enjoying an unforgettable time with your loved ones.
Ideal For: Horse Riding, Long Walks
Near By Places to see: BAPS Swaminarayan Temple
2. Mandvi Beach: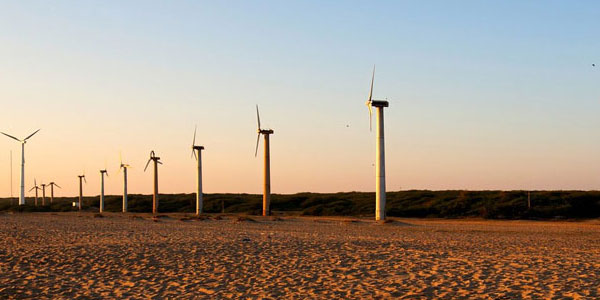 Image Source: live.staticflickr.com
Witness the beauty of this most popular beach of Gujarat which is located in the Kutch district and one of the favorite beaches among travelers. The beach is loaded with golden sand contrasting with the waves offering a wonderful atmosphere along with beautiful sunsets. Its shiny blue water will offer you the chance to experience a whole new vibe. Mandvi Beach of Gujarat is an ideal spot for those who love to do water activities like, speed boat, water scooter ride, paragliding, and so on. The best part of this beach is that it lies in the city center so anyone can get easy transportation to reach there. Just feel that salty breeze and make yourself stress-free by exploring this wonderful and most beautiful beach of Gujarat.
Ideal For: Local Food, Water Activity
Near By place to see: Narayan Sarovar Temple
3. Dumas Beach: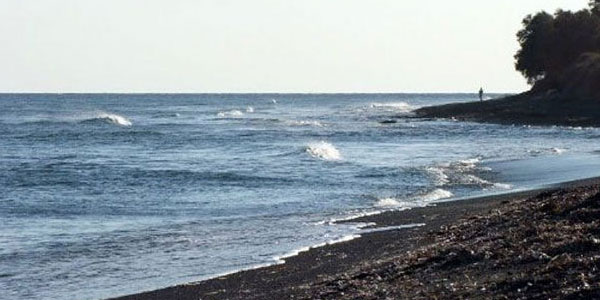 Image Source: ihplb.b-cdn.net
This urban beach of Gujarat is situated along the Arabian Sea. Dumas beach is located 21 km southwest to Surat City and it is well known for its black sand among all tourists from around the world as well as locals out there. Locals believe that it is a haunted beach in India due to some paranormal activities. It is considered as one of the most haunted places in India. Locals differ with this belief, claiming it as a superstition. It is a great place for a peaceful long walk by the shore.
Ideal For: Long walks, See Sunsets
A place to see nearby: Popular Dariya Ganesh Temple
4. Dwarka Beach: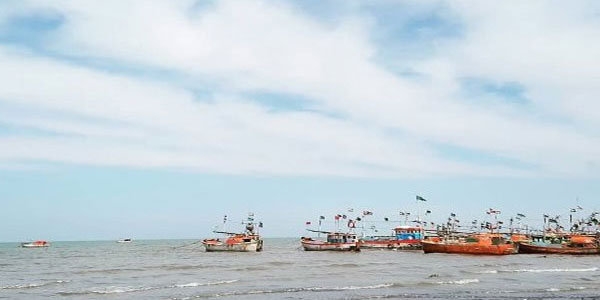 Image Source: www.nativeplanet.com
This is another beautiful place in nature's lap along with the famous Hindu temple and kingdom of Lord Krishna, Dwarka. Dwarka Beach is located approximately 30 km from the town. It is one of the most beautiful beaches where Hindu pilgrims visit in huge numbers just to witness the beauty and temples along the coast. On your, Gujarat tour doesn't miss out on the Ved Bhuvan in Dwarka where you will come to know all about Vedic principles. One can also take a ferry ride for Bet Dwarka where you can find some of the historical and ancient temples as well. Apart from this, you can also try some exciting activities and enjoy the vibrant aquatic life like dolphins, starfishes, sea turtles, octopuses and more.
Ideal For: Relaxing and exploring the beach
The nearby place to see: Bet Dwarka, Rukmani Temple
5. Ghoghla Beach: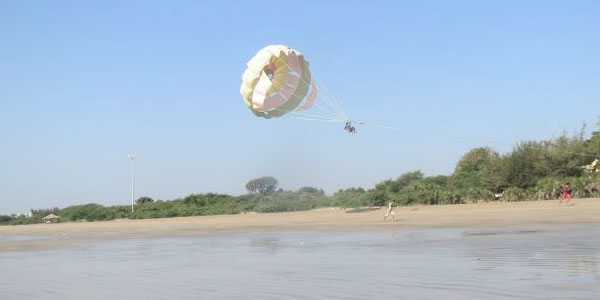 Image Source: c1.hiqcdn.com
Are you looking for a refreshing break with a hint of adventure? If yes, then Ghoghla beach is the place for you. It is located in the North of Diu which is known as the most attractive beach in Gujarat welcoming tourists from around the world. It is a perfect place for a peaceful getaway from the bustling life. It is a place where you will find everything you need from eatery stalls to exciting water sports activities like surfing, parasailing, etc. A lot of Hindu pilgrims are attracted to the famous Goddess Kalika temple. The beach is a complete package for all kinds of travelers for a perfect getaway offering beautiful sunsets.
Ideal For: Water Spots, Peace full walks
Nearby Places to see: Diu Fort, Noida Caves
 6. Gopnath Beach: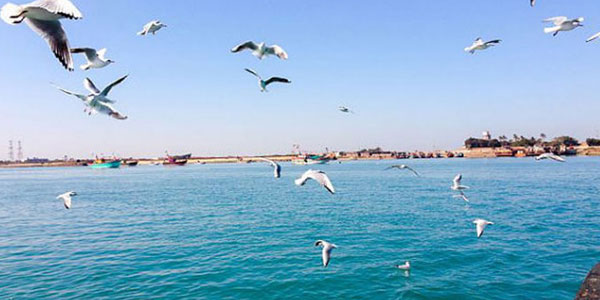 Image Source: cdn-0.mapio.net
Gopnath beach is located in the Bhavnagar district in Gujarat, famous for its pristine beauty. The beach was considered to the summer retreat of Maharaja Krishna Kumar Sinjhi of Bhavnagar. In present times it is famous for its surreal beauty, limestone cliffs, and its flora and fauna. Along with all of that you can explore the Gopnath temple, Talaja Jain temple, and Alang which is the world's largest ship breaking yard zones. You can visit Gopnath beach at any time of the year with your loved ones.
Ideal For: Relax, Long Walk
Near By Place to see: Alang, Gopnath temple
7. Balachadi beach: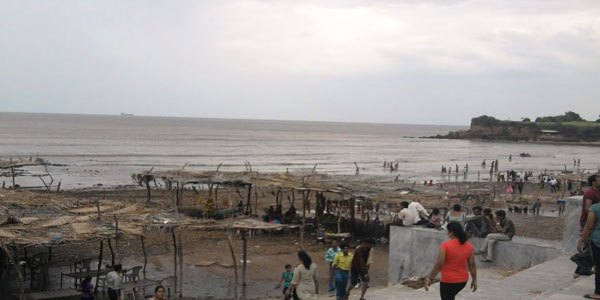 Image Source: media-cdn.tripadvisor.com
The Balachadi beach is one of the most popular beaches in Jamnagar. It is situated just 26 km from Jamnagar. It is a great place for weekend getaways and other holidays. One of the major highlights of the beach is, on the night of the full moon, people come here to witness the beautiful moonlight reflecting in the sea. So you must plan your visit to the beach accordingly and enjoy your trip from dusk to dawn promising an unforgettable experience.
Ideal For: Full Moon Light experience, Long Walks
Near By Place to see: Bala Hanuman Temple, Ayurvedic University
8. Madhavpura Beach: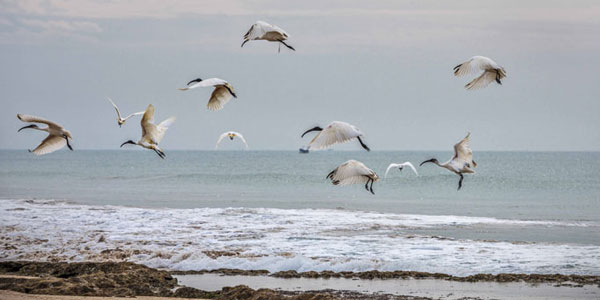 Image Source: www.gujarattourism.com
Madhavpura beach is famous for its shining sand and its endowed coconut trees. This wonderful beach presents sight which cannot be compared with anything else. It's named after ruler Madhav Rao and the beach has a temple dedicated to the ruler. Visitors are very much eager to see that beautiful Madhavraiji Haveli Temple along with Rukmani no choro, which is the place where the annual fair is held by the Mer community. The beach is a perfect place to enjoy an evening, taking in sea breeze as it is not recommended for swimming.
Ideal For: Relaxing, Swimming, Explore
Near By Place to see: Madhavraiji Haveli Temple
 9. Sarkheswar Beach: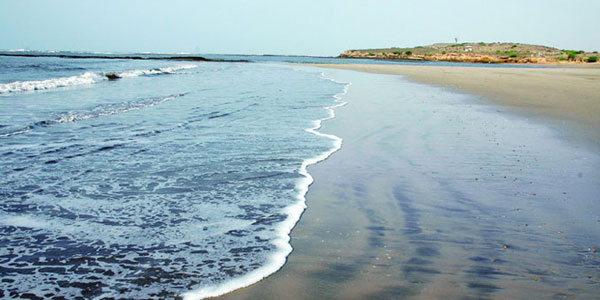 Image Source: www.gujarattourism.com
Sarkheswar beach is beautiful bordering Junagadh and Amreli district close to the southern tip of Saurashtra. It is an ideal pImage Source: upload.wikimedia.orglace to relax and take long walks and to try some water sport activities. The turquoise blue water is something that attracts travelers offering a beautiful backdrop. Just 4 hours' drive from Junagadh will take you to this splendid place where you can unwind yourself if you want a break from your routine life.
Ideal For: Day trips, Picnic, Water Spot Activity
Near By Place to see: Buddhist Caves
10. Somnath Beach: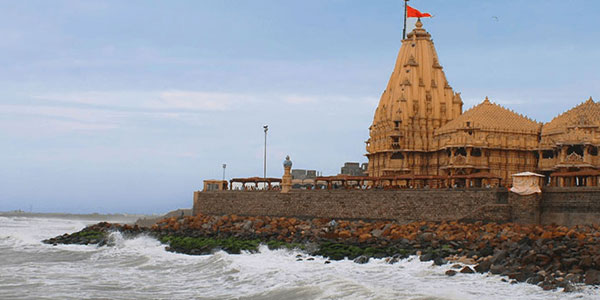 Image Source:s3-ap-south-1.amazonaws.com
Somnath beach is located near Veraval town, and is considered to be the best place to spend some time with the beauty of nature. It is famous for its pristine waters, energetic waves, and beautiful golden sand. You can also choose to enjoy a camel ride and try some local tangy light snacks. Don't miss out on the refreshing coconut water. Also if you are into photography, this is the place for you to enjoy some stunning sunsets. Swimming is strictly prohibited here, so why not enjoy some light snacks with the beautiful sun setting down!
Ideal For: Camel Ride, Relaxing, Local food
Near By Place to see: Prabhas Patan Museum, Suraj Mandir
11) Dandi Beach: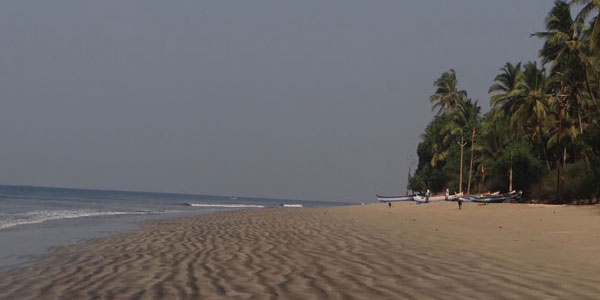 Image Source: grandevistatarkarli.com
Dandi beach is located in Surat and is a beautiful beach destination famous for its historical significance and scenic beauty. It is one of the best places to spend a peaceful weekend where you can enjoy and relax in the lap of nature and explore the surroundings. Its illustrious history is something that interests all travelers. It is considered to be the cleanest beaches in the Arabian Sea.
Ideal For: Camel Ride, Relaxing
Near By Place to see: Unai Mata Temple, Andheshwar Mahadev Temple
12. Oakha Madhi Beach: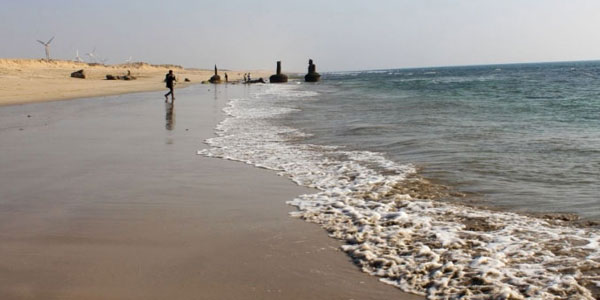 Image Source: images.theindia.co.in
Dwarka is a very popular place for a relaxing holiday as well as for pilgrimage. Travelers are also attracted to this place as they get to witness beautiful birdlife and marine life. Okhamadhi beach is just 15 minutes north to the Rukmani temple. It is a long beautiful beach with a lighthouse and rocky shoreline. It is also known as Bechtel beach. Swimming is not recommended here due to high tides. From Okha, you can choose to take a ferry ride to the island of Bet Dwarka which boasts temples, beaches, and incredible marine life.
Ideal For: Exploring
Near By Place to see: Bet Dwarka and Dwarka beach and Temple
13. Suvali Beach: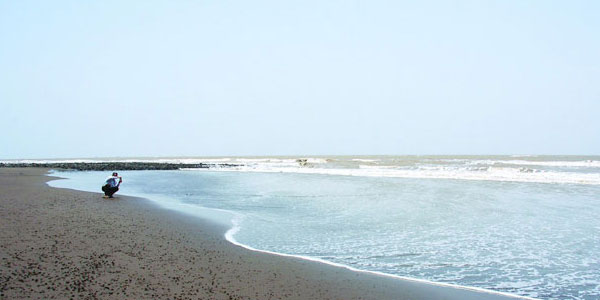 Image Source: www.gujarattourism.com
Suvali beach is located 20 km away from Surat city and is considered to be the best for weekend getaways. It is a very peaceful beach where you can relax and enjoy the sound of the waves. The sand on the beach is black and it tends to slip fast from your feet. It is one of the best places to spend a fun evening with your loved ones and enjoy the blissful sunset. It is located in the heart of the city, so even locals tend to spend their weekends there.
Ideal For: Enjoy Sunset, Long Walks
Near By Place to see: Iskcon Temple, Dumas Beach
14. Miyani Beach: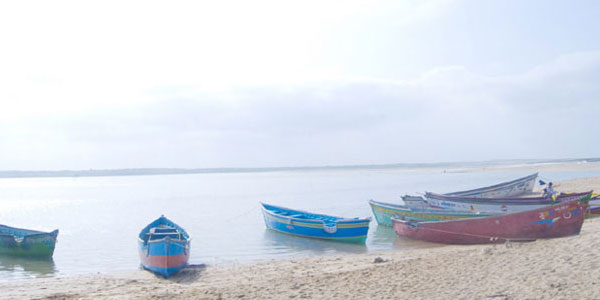 Image Source: www.gujarattourism.com
Miyani beach is located in Porbandar and is a little undeveloped. The beach offers clean and clear water with smooth powdery sand among some rocks. It is located 36 km away from Porbandar offering numerous close by attractions for travelers to explore.
Ideal For: Long walk, Relax
Near By Place to see: Sudama temple, Kirti temple
15. Devka Beach: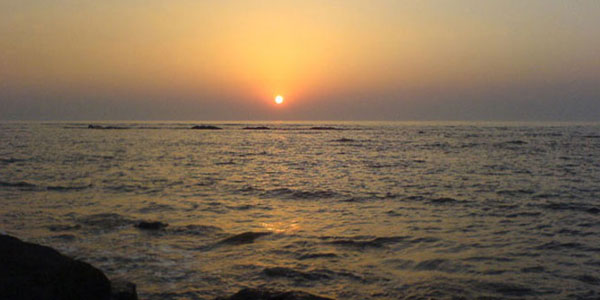 Image Source: ihpl.b-cdn.net
This silent beach of Gujarat will amaze you by its wonderful and unseen beauty of nature. Devka beach is quite similar to other beaches in Daman. Having an excellent and well-maintained shore. One can also sit in front of the sea and enjoy some local snacks like Bhel, Chaat, Cold drinks, and much more or enjoy horse ride and camel ride. It is considered as one of the most scenic and clean beaches in Daman.
Ideal For: Long walk Relax, Horse and Camel Ride
Near By Place to see: Amusement park
If you are seeking for the best weekend getaway after your busy and hectic routine, then go ahead and choose from a wide variety of beautiful beaches of Gujarat.If you have so many choices near you why travel elsewhere?