5 Romantic Destinations to Consider for Your Honeymoon
We get multiple options for Honeymoon tour packages to various destinations in the world. Yet, we have selected the top 5 romantic places to visit for an extraordinary honeymoon. These are islands, hill stations, and rain-forest areas.
Honeymoon is one of the most special moments of married life when two people come together and know each other for lifetime. The starting of such moment should be blissful and beautiful. That's the reason why couples choose beautiful, romantic and cozy locations where they can spend time with each other and experience some special moments. If you are planning to plan your honeymoon soon and looking for honeymoon tour packages online then here are some destinations that you would like to check first.
1. Manali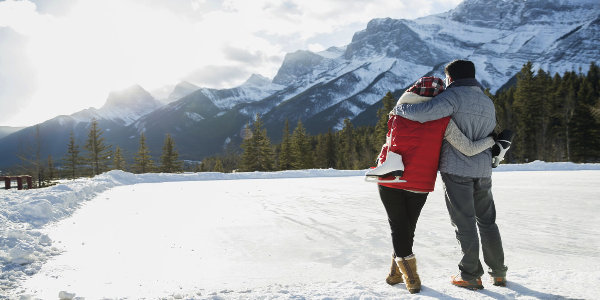 Manali is a high-altitude honeymoon place on the Himalayas of Himachal Pradesh, India. It is an international honeymoon resort tourism place with snow adventure and ski slopes. The romantic couples must visit Solang Valley for fun and entertainment. You both must trek in Parvati Valley to see the alpine forest cover with snow. You can thrill her with assisted paragliding at Pir Panjal. You both can hike near Beas River and enjoy recreational activities like fishing, and white river rafting. A rope way journey to Ski Manali will give you the full glimpse of the snow beauty of the Himalayas. Manali honeymoon holiday tour packages are available in all seasons.
2. Munnar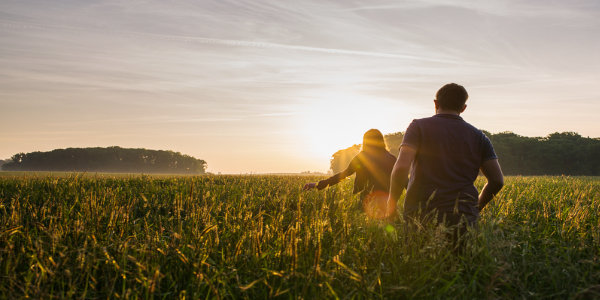 Munnar is an exotic hill station in Idukki District of Kerala state, India. It is a bio-reserve and highest place on the Western Ghats Mountain Ranges. There are many Mountain View, lake view, tea garden view, and spice estate view resorts for the honeymoon couples to stay and enjoy the cool climate throughout the year. You both must-visit Mesapulimalai to see the Ghats beauty form the 3rd highest Mountain Peak of the Western Ghats. You can delight her by taking a boat ride in Thekkady Lake. A day trip to Eravikulam National Park will be the best to see the rain forest and misty mountains. Most of the Kerala honeymoon tours include Munnar as spa and wellness retreat for the honeymoon couples.
3. Bali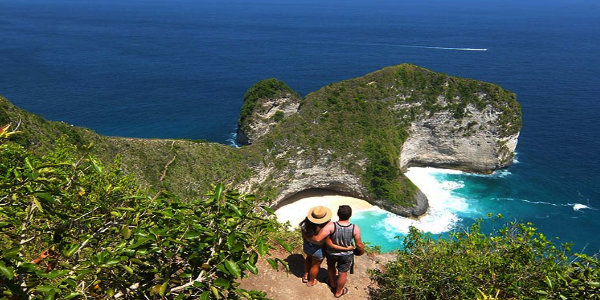 There is no natural wonder place like the Bali on this planet Earth. Bali is the right place to land for romantic couples to spend their honeymoon on a scenic island in Southeast Asia. You both must hike and reach Uluwatu Temple. You can enjoy the vastness of the Indian Ocean as you both will hike on an extended sea cliff. Boating in Ulun Danu Beratan will be amazing to see a lake temple amidst the lake water. You must visit Seminyak to enjoy the beach, nightlife, and shopping. Bali Holiday Tour Packages are the best to book throughout the year.
4. Maldives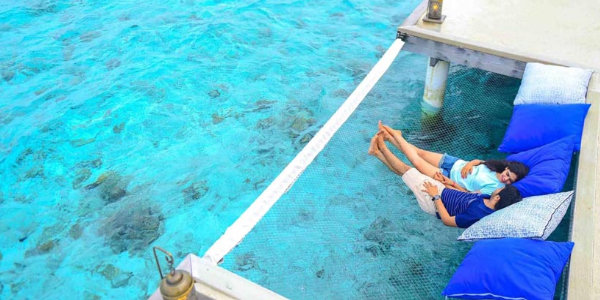 The honeymoon couples seeking luxury, private beach and comforts must visit the Maldives. It has many private resorts in small islands and floating luxury resorts for the honeymooners only. You both can swim in the infinity pool with vistas of the Indian Ocean. You both can do island hopping by swimming in its shallow seawater and by a traditional boat. There are couples spa and under seawater lodging and cafe to surprise your spouse with the utmost luxury in the Maldives. Spend some quality time with your better half with our Maldives Holiday Packages.
5. Coorg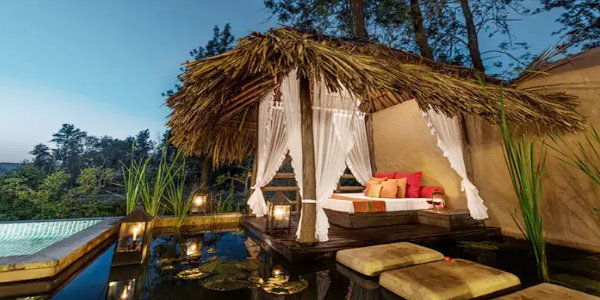 The Coorg or Kodagu is a hill station in Karnataka State India. It is known for the Rive Cauvery, coffee plantation, rain-forest, lakes, and scenic waterfalls. It is the coolest place to land for the honeymooners to spend their private time in a tree-house. Kodagu looks more lush green during the monsoon rain June to September. The flow of water from the waterfalls will be at the fullest with milky color water. You both can hike in the rain forest, coffee plantation and go for white river rafting. There are many home-stays available for the honeymooners with home cooked food in Coorg attraction places. Honeymoon tour packages with nature are good for romantic people to enjoy Mother Nature and spend their honeymoon holidays.