How To Make Singapore Tour Packages Luxurious?
SINGAPORE : Luxury Unbound
For years, Singapore is seen by travelers from Gujarat as business or semi business destination. Even for leisure travelers, Singapore would be having very low end hotels and very standard sightseeing. Even today also many tours stick to low level hotels or budget hotels. People do not know that Singapore has extreme high and luxurious hotels and we can just use the word, luxury unbound for Singapore.
I would like draw attention to, 3 properties for Singapore.
Marina Bay Sands
Resort world Sentosa
Rosa Sentosa Resort
1) Marina Bay Sands
Marina Bay Sands: Stay in the most spectacular hotel in Singapore, ultimate luxury and breathtaking views. Where your luxurious vacation takes breath, it's not just a hotel but a dream of luxuries, which can be filled with a choice of 2561 luxurious rooms and suites, Life is a breeze here with a sands park. The sky park is a home to restaurant, gardens, an experience of world's most amazing hotel rooftop pool, the stunning outdoor infinity pool offers the best city skyline view of 5 star hotel in Singapore, whether you want to lounge, socialize , or play the infinity pool offers all the pleasures of a hotel stay well spent. Marina Bay Sands varieties of multi cuisine restaurant like American, Italian, French and of course Indian and stay is full of entertainment and rocking night life. You can experience physical, mental and spiritual restorative power of touch with Banyan tree spa.
2) Resorts world Sentosa
Resorts world Sentosa is the first ever integrated resort on Sentosa Island in Singapore. Adventures at Resort world sentosa is only limited by your imaginations. This world class integrated resort is the ideal resort destination where everyone can come together for moving experiences and lasting memories Come discover a million truly rewarding movements all in one world with its highly anticipated and exciting attractions Universal studio Singapore, festive walk, marine life park, sea Aquarium, Casino All at one place.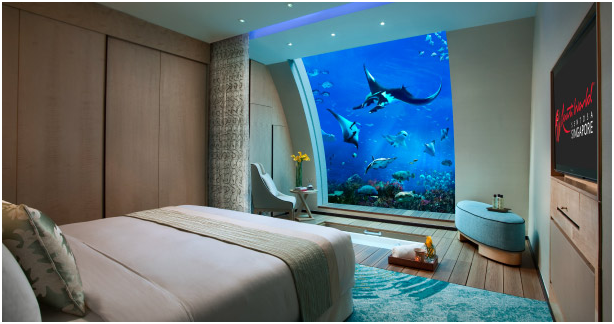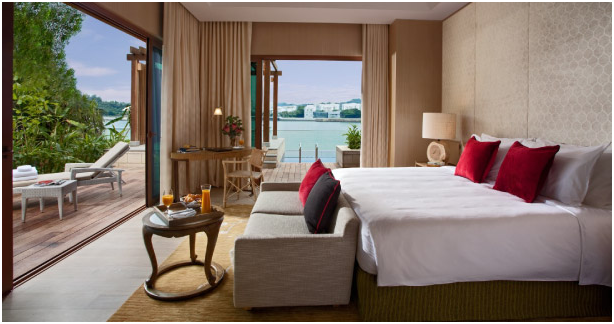 3) Shangri-La's Rasa Sentosa Resort and Spa
What you are looking for? A relaxing beach front living, Shangri-La's Rasa Sentosa Resort and spa, Singapore is the only beach front resort in this metropolitan city.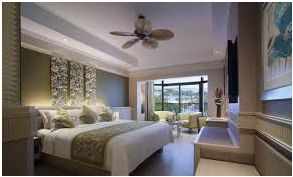 So , If you are planning for Luxurious Singapore Tour, we can help you to organize your vacation in Singapore with our Singapore Holiday Tour packages. For more information or to get in touch with our South East Tour Expert you can visit : www.FlamingoTravels.co.in/Singapore