LAS VEGAS: The Day Starts In The Night. Tours to USA from India
The City of Las Vegas often known as simply Vegas, where Day starts at the start of Night. It is said that whatever you do in Vegas, should be forgotten ones you are out of Vegas.

Vegas, the Sin City, is famous for gambling, shopping, fine dining, entertainments and nightlife. It is The Entertainment Capital of the World.
The soul of Vegas is Las Vegas Strip. Largest hotel, casino, and resorts in the world are located here which is considered a scenic route at night.

 Fremont Street is another famous street in the Las Vegas after the Las Vegas Strip.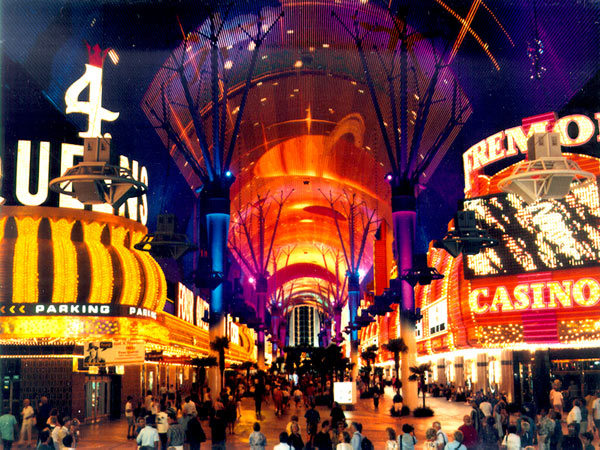 There are so many shows and Casinos which cater to millions of visitors throughout the year. There are several shows including water fountains, the volcano, the Fall of Atlantis, Festival Fountain are very famous.
NAME OF SHOW

DURATION OF SHOW

DETAILS ABOUT THE SHOW

 "O" BY CIRQUE DU SOLEIL

1 HOUR 30 MINS

It is a most amazing aquatic show by cirque du soleil.

It is a mix of theatric which has set on the water.

Artists perform, swim, character, and dive.

KA BY CIRQUE DU SOLEIL

1 HOUR 30 MINS

It is an adventure story about imperial twins who are separated.

MICHEAL JACKSON ONE BY CIRQUE DU SOLEIL

1 HOUR 30 MINS

Driven by Michael's powerful multi layered music heard great in a reverting state of the art surround sound environment one takes the audience into a series of seamless visual and musical tableaux at the heart of the world.

There are 63 dancers and performers underscored by Ariel performances.

 CRISS ANGLE BILIEVE BY CIRQUE DU SOLEIL

1 HOUR 30 MINS

Criss angle is the magician in television history and recently awarded magician of the century brings his arsenal of 40 mind blowing illusions to the stage you won't believe your eyes.

See the most dangerous, exciting, comedy filled evening with Number one , magician of the world.

ZUMANITY

1 HOUR 30 MINS

This show is the different realms of sexuality through stunning imagery, comical, vignette's and sultry dancing.

Each performances are each themed by different elements of sexuality.
Many more activities to be done here such as visit to the highest observatory of USA on Stratosphere with adventurous rides, like Limousine ride, open Double Decker bus ride in night.
Hence Vegas is Must visit city when you are going on USA holiday tour packages. To plan your most memorable and enjoyable tour of USA, you can visit www.FlamingoTravels.co.in/USATours to get in touch with our Tour Expert.