Things To Do on Sri Lanka Tour
Sri Lanka is called "The Pearl of Indian Ocean"!!!
Not just the shape, but the country with its natural beauty is truly the pearl of Indian Ocean. My recent visit to Sri Lanka was fabulous where the full family has enjoyed the best holiday moments.
Sri Lanka, is the small country, but many sights to offer. If I close my eyes today, the glimpse of Sri Lanka comes in memory. The city & shopping, hill station & beach, world heritage sites, lush green tea gardens and so amazing sights with natural beauty!!! In just 7 days, with private vehicle, we enjoyed Kandy, nuwara Eliya, bentota and Colombo!!
UNESCO World Heritage Sites
How can I forget to mention, Sri Lanka is one of the top producing tea country in world. TEA means, tannin aroma of essence.
There are different types of tea like:
Green tea, black tea, white tea and gold tea.
Tea Gardens
One of the most memorable experience of my trip was the rafting on Kelani river close to Kitulgala. We enjoyed 4.5 Kms long river rafting and the river is flowing with lots of greenery surrounded. We also saw the sight of the movie shooted " The Bridge On The River Kwai"!! And yes, the most exciting moments was when my daughter Dhruvi jumped into the river and started flowing with the water, was real fun!!!
Kitulgala Rafting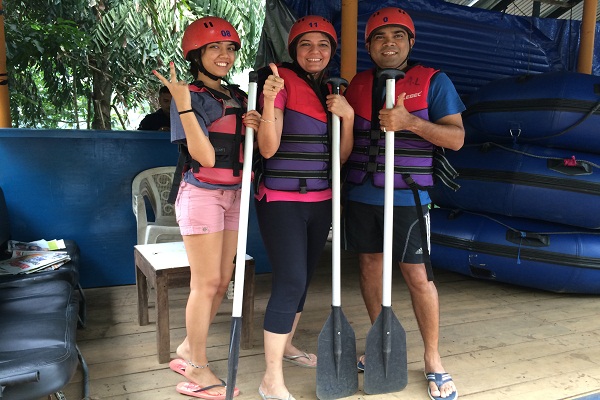 Kandy is the second largest city of Sri Lanka n it is famous for its wood factories, gem stone jewellery, silk clothes n sarees n Buddha's Tooth Relic  temple.
Tooth Relic Temple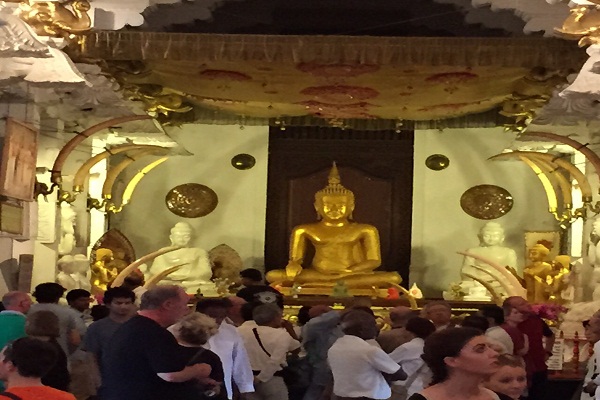 Nuwara Eliya, which is the hill station of Sri Lanka  is on about 6000 ft height. When Britishers ruled Sri Lanka, they have made colonial buildings and good tea factories and few are converted in hotels. Gregory lake and colonial hotel buildings makes the small hilly town look very beautiful.
Gregory lake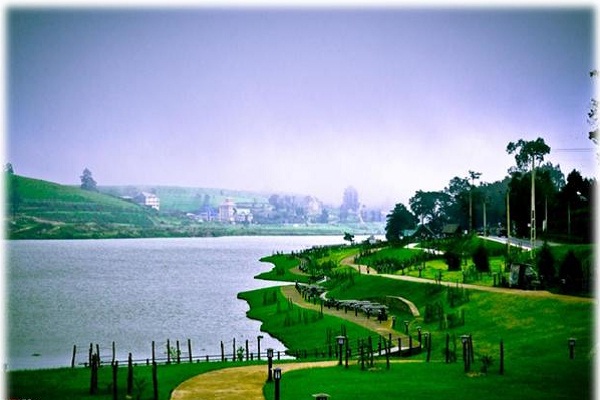 Bentota is the famous beach city of Sri Lanka which has amazing location resorts, fantastic water sports, Ayurvedic spa n massages to offer. I got really refreshed with 2 nights of my stay at club Bentota resort where one side we have Bentota river and on  the other side is Indian Ocean. The international buffet had more than 100 items to cater to all nationality passengers.
Bentota River & Beach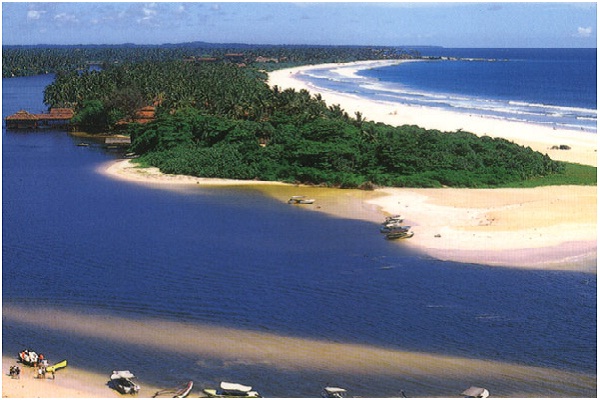 Colombo city reminds us to shop with lots of shopping malls like house of fashion, Odell n romafour.  Also, the srialnkan rupee is half then Indian rupee so I find the shopping very reasonable for the brands available.
City's Famous Mall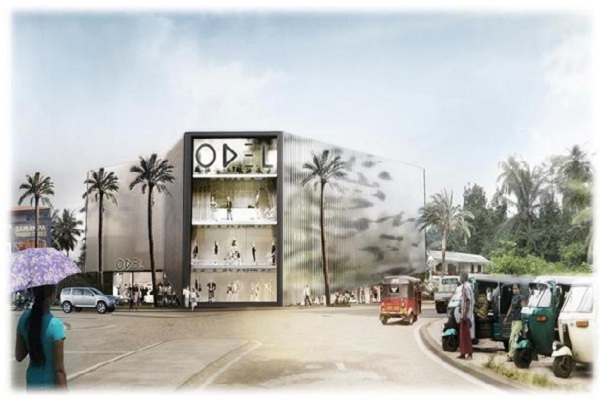 Sounds Interesting ? Yes. You can visit Tea Garden, Tooth relic temple, Gregory lake, Bentota River Beach and Sri Lanka city's famous mall  with Flamingo's variety  of our Sri Lanka Holiday Tour Packages, visit FLAMINGO TRANSWORLD PVT. LTD. Or check our Tailor made Vacation Packages for Sri Lanka from here.