Robots into the World of Humans
A robot is a mechanical or virtual artificial agent, usually an electro-mechanical machine that is guided by a computer program or electronic circuitry. A new age of robotics has arrived into the world of humans & Japanese technology has many variations in it. Japan is world's largest manufacturer and consumer of robots. About fifty percent of world's robot are made and utilized in Japan. There are different types of robots like Humanoid Entertainment robots, Androids, Social Robots, Guard Robots and many more. Japan employs over a quarter of a million in robot making industry.  Japan estimates that number to jump over one million and expects revenue for robotics around $70 billion by 2025.
The characteristics of robots are being enlarged as the technology has progressed. The humanoid Japanese robots abilities includes expressing, blinking or smiling emotions akin to surprise, anger and entertain. Robots that are proposed to play with youngsters generally look like animals and they make diverse sounds, move, walk and play. For example, Robot-dogs may bark or wag their tails and even play with a child.
Japanese scientists in robotics have also created the first robotic fashion model that is capable of strutting a catwalk, smiling, blinking and pouting. The most industrial robots are created by Japan, over a quarter of a million robots as an effort to reduce high labor costs and support further industrial mechanization.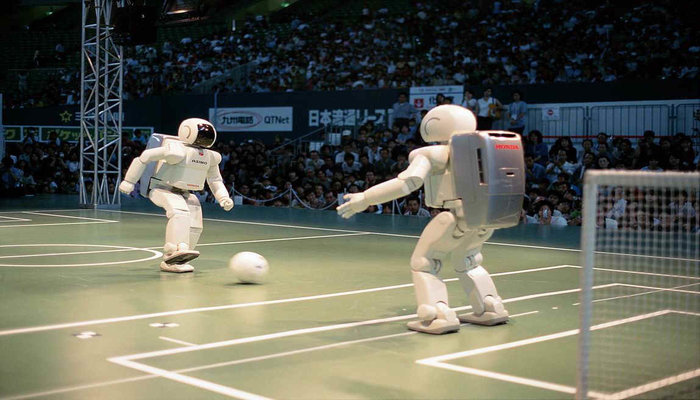 Robots are also seen as a solution to the declining birthrate and shrinking workforce, which is one of the major problems of the Japanese society. The number of workers that a robot could replace varies on the industry. A robot may do the job for different workers and can provide an answer on the nation's declining work force and will weigh heavily on future pension and health care programs.
In 1996, Honda announced the P2 humanoid robot, after which a number of companies and institutes started to develop humanoid robots for many purposes. The Japanese company Kawasaki Robotics started the commercial production of industrial robots over 40 years ago. Totally 700,000 industrial robots were used all over the world in 1995 of which 500,000 were operated in Japan. In 2012 there were 1,235,000 and 1,500,000 industrial robots were in use. In today's world, robots are the revolution of new generation to compete with human. Explore Japan with our Japan Holiday Tour Packages