Must Explore Yoga Studios in Bali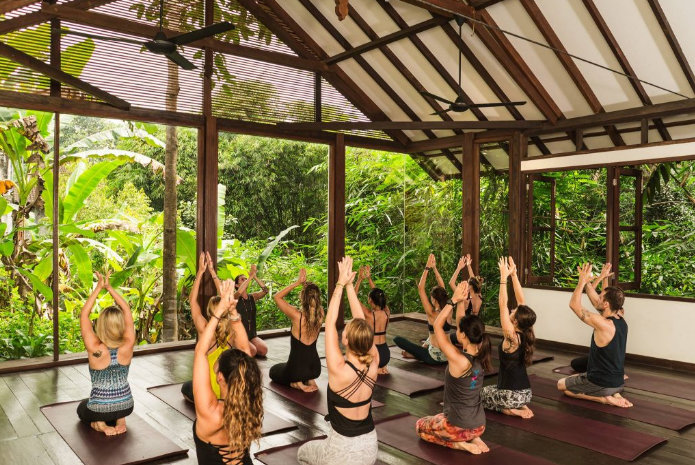 Bali has something discrete that not every other destinations offer their visitors.
Life is all about moving out on a trip, obviously when one gets time to move out for same else there's every other day running behind the schedules isn't it? Well, most of the people who are backpackers by heart observe summer as one of the ideal times of the year to escape to some exotic location for that much awaited refreshment. Though, there are many locations in this regards but one of the best destinations that has won over hearts of various travelers is Bali.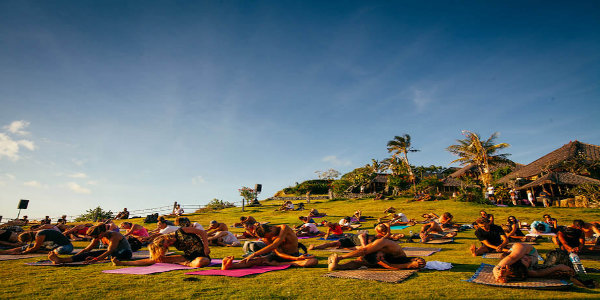 An Indonesian gem of all sorts, Bali includes something to attract every frame of mind be it the breathtaking sights, adventurous activities or scrumptious cuisines. Apparently there's no scarcity in Bali regarding actions to keep the visitors glued. This is one of the reasons which draw the tourists to this place. Another interesting factor that makes Bali Holiday Tour Packages uncommon from rest of the destinations is its arrays of yoga centers.
So if you are yoga buff and don't want to miss your yoga sessions during an outdoor trip then consider exploring some of the yoga studios in Bali that include:
1. The Yoga Barn
One of the yoga centers developed amidst an ecstatic environment, Yoga Barn amuses every visitor through its location and also encourages initiating yoga sessions for that ultimate fitness regime. Apart from all these, the site also offers some charismatic amenities such as accommodations, cafe, spas, detoxes and workshops thus making the place more amusing.
2. Intuitive Flow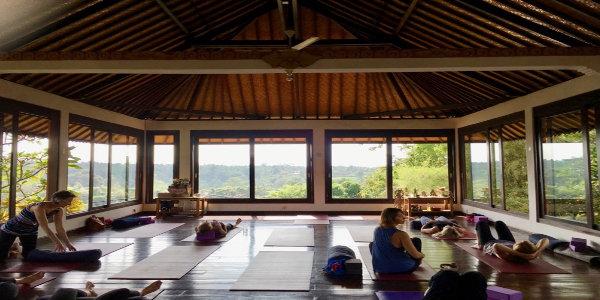 One who is into yoga only knows the exact significance and its advantageous outputs. The same could be experienced at Intuitive Flow the yoga center, which is covered all the sides through glass windows and offers excellent and peaceful atmosphere to the visitors for carrying on the yoga sessions taking the exclusive views of the greenery from the windows around.
3. Morning Light Yoga
This one's yet another yoga studio of Bali located in the laps of nature thus again compelling the visitors to get indulge into the yoga sessions, whether they are beginners or trained yoga practitioners. The best part about this spot is its location in lush green jungle that enhances the environment of attendees, who can come without any registration just few moments before the class that is conducted every day
4. Seminyak Yoga Shala
An adorable yoga class based on the practices of Ashtanga yoga and hatha vinyasa yoga classes, which are conducted by professional instructors and trainers. Again the students or the trainees are offered an incredible and tranquil environment to practice yoga. Other than that, the spot is also accompanied with a retail store and cafe space.
5. Radiantly Alive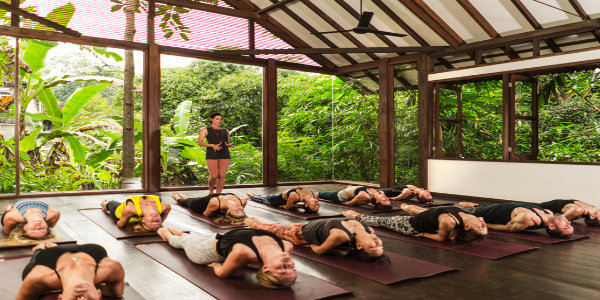 It is the power of yoga that drives ultimate force within a human being to stay fit and active. And this is what an enthusiast can experience while visiting to this yoga studio. The expert team of teachers train and educate members about the importance and methods of practicing yoga along with its implementation in daily life. On the other hand the center also has trained therapists for spa and therapies.
6. Ubud Yoga House
The 6th in this category but certainly different in its class, Ubud Yoga House has something distinct to offer when it comes to yoga. Where most of yoga classes are conducted in enclosed structure overlooking greenery and parks, this yoga studio invites its learners to practice yoga in open air environment and that too either at rice fields or the surrounding jungle, however, the classes are also held in the premises for those who do not want to practice yoga outside.
This is one of the uniqueness of Bali that turns a very common fitness activity to sheer unusual not only for aboriginals but for its visitors too. So, opt for Bali packages and be a part of anyone of the yoga studios.