Adventurous Places In New Zealand That Will Give You an Adrenaline Rush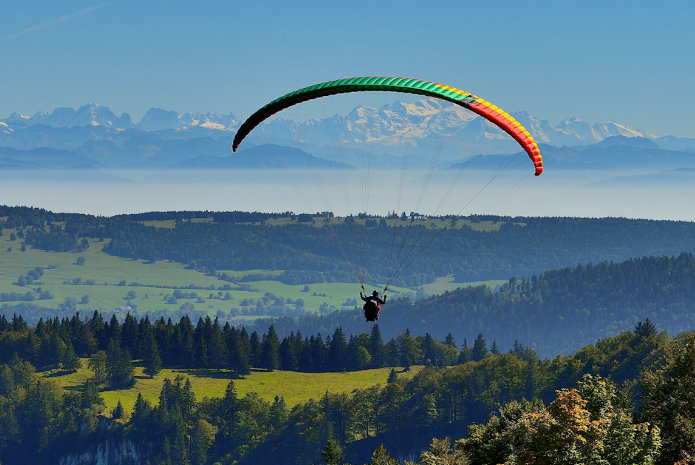 New Zealand is a dream destination for several travelers. The beauty of New Zealand is like heaven on earth and it is blessed with so many tourist locations to explore. If you are planning to book New Zealand tour package then this post will be of interest to you.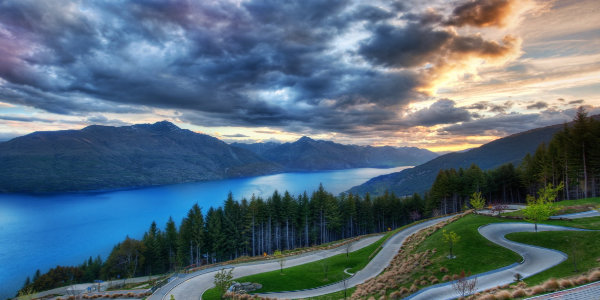 New Zealand (NZ) is one of the most beautiful and scenic places on earth with the Southern Alps, lakes, islands and forest cover. These places do boast adventurous things to do once in New Zealand. The best season to visit NZ for adventure activities is from December to February. Here, we have discussed the top 5 adventure places to visit in New Zealand for an adrenaline rush. If you are planning to book New Zealand Tour Packages online then do ensure that the below places are included in the itinerary for adventure activities.
1. Queenstown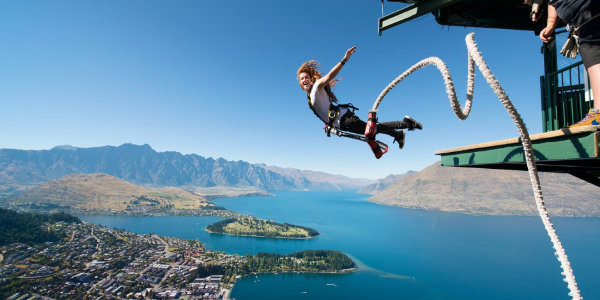 The Lake Wakatipu and the Southern Alps make the Queenstown an adrenaline rush place to visit in New Zealand. The Coronet Peak area is the place to visit for skiing in the winter season. During summer, it is the best place for mountain trekking and camping. The bungee jumping enthusiast must reach the Kawarau Gorge Suspension Bridge to jump down with a high adrenaline rush to drop and hang its 141-ft deep in the George. You can find streak water just down your head. The Dart River is the place to land for water adventure sports. Jet boating is a popular adventure activity on this river. The adventure seekers can book New Zealand Tour Packages from Ahmedabad online.
2. Auckland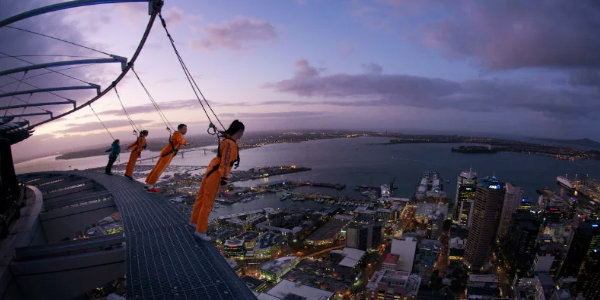 Sky Tower is a 60-story building for bungee jumping lovers in Auckland. You can also visit Waitemata Harbour, where you can go for bungee jumping with the sea view. You must visit AJ Hackett Skywalk & Sky Jump for an adventure cum adrenaline rush once in Auckland, NZ. You can go for sky walk and sky jump from an altitude of 764-ft AMSL from this sky-high tower. Rangitoto Island and Motutapu Island are the best places for romantic people to go for hiking trails in remote places. New Zealand Tour Packages from Mumbai includes Auckland as a major adventurous destination.
3. Wanaka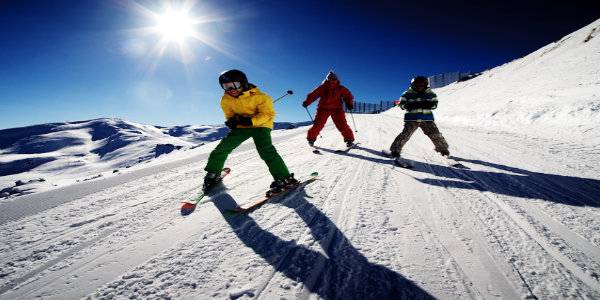 The Lake Wanaka is an exotic place for tourists seeking recreation and adventure. It is the remote place for boat riding, catching fish and swimming. You can hike the Roys Peak to see this lake from 5177-ft AMSL. The skiing enthusiast and professional seekers must visit Treble Cone Ski Area, Snow Farm NZ and Cardrona Alpine Resort for mountain snow skiing. You can seek adrenaline rush by Parachuting above the Wanaka Lake. The honeymoon goers can book New Zealand Honeymoon Packages with these ski resorts.
4. Rotorua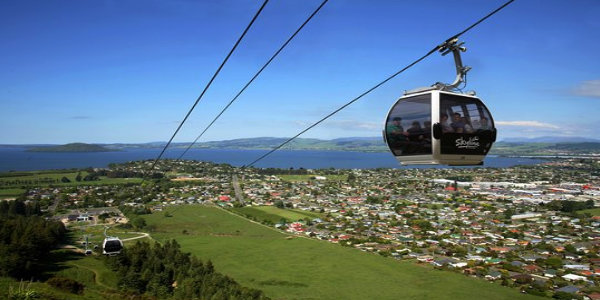 Rainbow Springs Nature Park is the place to land for wildlife encounters once in Rotorua. You must also try its Gondola and zip line for a thrill see the attractions down beyond. The Lake Rotorua is the cool place for boating and fishing. The adventure seekers must try the Mount Tarawera trails. The water skiing enthusiast must visit Lake Rotoiti to enjoy its lake surroundings with the dramatic mountain backdrop. New Zealand group Tour Packages are best to book in advance to beat the rush.
5. South Island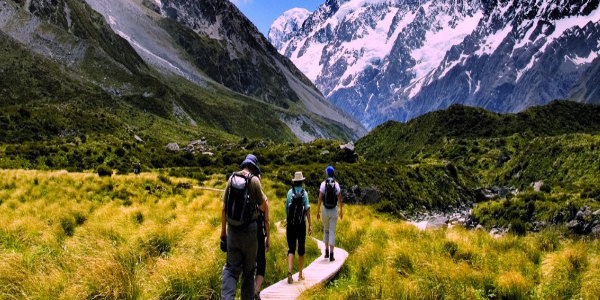 The Mount Cook and Milford Track are the best places for mountain trekking once in the South Island. These places are one of the snow beauties of the Southern Alps. You will get the cool view of lakes and streams and valley throughout your trekking trial on this mountainous region of South Land. The New Zealand Honeymoon Packages are the best to book for newly married couples to seek adventure.
An all-inclusive adventure New Zealand Tour Packages is the best to book online. You will get timely discounts and offers on flight tickets and hotel stay. Contact Flamingo Transworld to experience the best of New Zealand tour.