Top 8 Bucket-list Attractions in Canada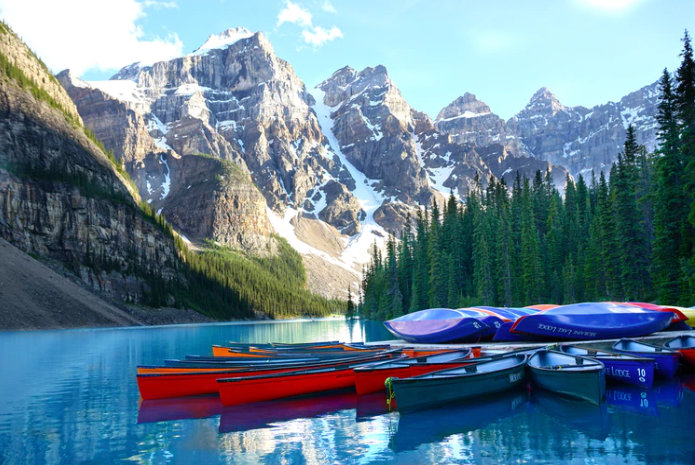 Canada's cities and towns offer a wide range of sight visit options to explorers. Whether you are travelling for the first time or you are frequent traveler, you should not miss the main places covered in this post. If you are planning to book Canada tour package then this post will be of interest to you.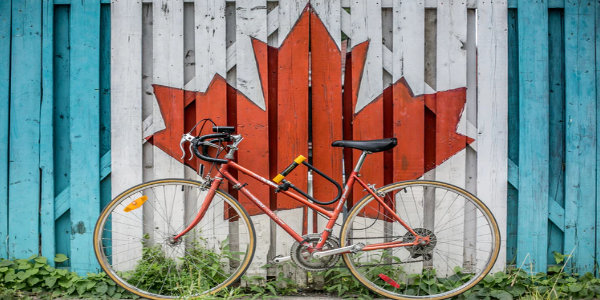 Canada's heart of the part is Toronto where most of the population of the country is located. It is known for the most immigrant friendly country in the world after United States. Being a neighboring country to Canada, travelers also have the option to extend their trip to US along with Canada. However, there are separate visa requirements for US and Canada. The country of Canada is all about maritime cities, mountain resorts, beautiful building and skyscrapers with modern amenities. If you are planning to book Canada package for your next vacay then here are some of the important places that you must consider in your itinerary.
1. Quebec City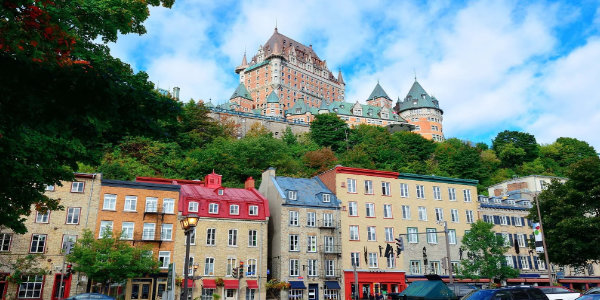 Canada has two parts, one part has more dominated by the French population and other is English speaking population residing towards the United States zone. So, if you would like to get a feel of French and European culture as well as architecture then you should visit Quebec city. Known for historical places from 1600s and cobbled streets city planning, Quebec City attracts large crowds each year from different parts of the world. Some of the important locations to explore in Quebec includes Place Royale, La Citadelle de Quebec, Plains of Abraham, and Parliament Building.
2. Notre Dame Basilica, Montreal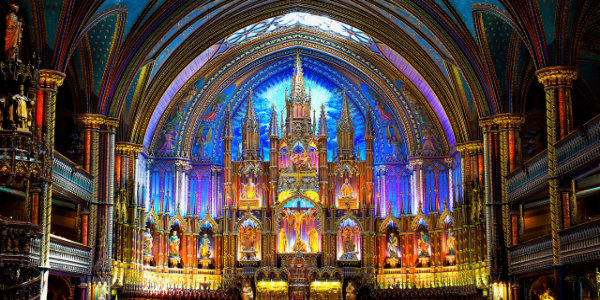 The name of the city is based on the French language which is part of the Quebec province. The Notre Dame Basilica is known for the historical places and ancient churches. Established in 17th century, the basilica has been declared as minor basilica by the Pope John Paul II in 1982. The closest subway station to the location is Metro Place d'Armes. There are many places to visit in Notre Dame Basilica like Aura Basilique, Old Montreal, Centaur Theatre and many more.
3. Long Beach, Vancover Island, BC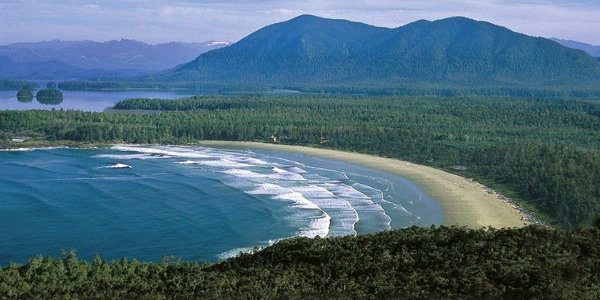 Located in the Pacific Rim National Park Reserve, Long Beach is named after its length and size which is largest in entire region. The beautiful beach is around 16 kilometers and offers amazing beach life experiences. You can take a long walk for days across the Radar beach, combers beach and long beach. The long beach is located between the Tofino and Ucluelet villages where you can also enjoy authentic village cuisines.
4. Lake Louise, Alberta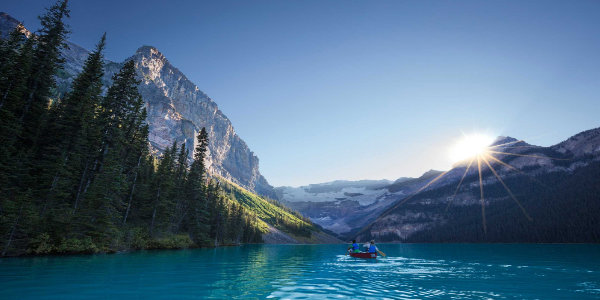 Lake Louise is one of the most beautiful places in Canada with amazing turquoise colored lake with Victoria glacier and mountains in the background. It is also home to some of the best restaurants in the world to enjoy the local cuisines. Take a tour around the emerald green water with beautiful glacier peaks surroundings. Enjoy snowboarding, explore villages and attend Ice festival that is organized in Lake Louise.
5. Niagara Falls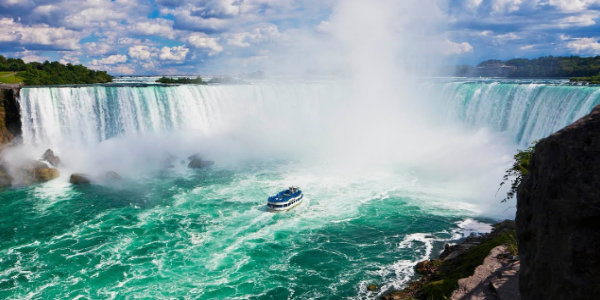 If you travel to Canada and if you have not visited Niagara Falls in Canada then your trip is incomplete. Half of the Niagara Falls is in the Canadian province and in the Toronto city. The bridge which is built on the falls is known as the Rainbow Bridge. Beautiful arrangements of the lights, colorful neon billboards, museums, souvenir shops, casinos, indoor parks, etc. are must visit in this location. So just go and enjoy the natural wonder of the world.
6. Skylon Tower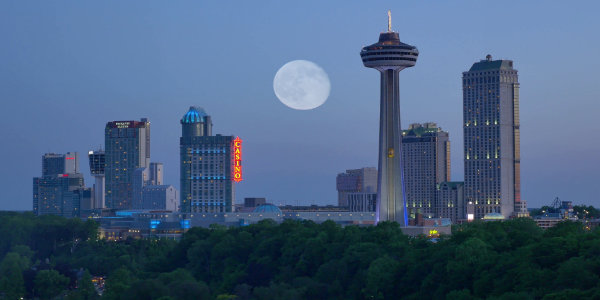 If you have been looking for a wonderful and exciting place to propose your loved one then Skylon Tower is a good choice. It has revolving dining room, spectacular Niagara Falls background and observatory up to 80 miles from the tower. The height of the tower above the Niagara falls is 775 feet. Located in the same region of Niagara falls, Skylon tower is one must visit tourist location to explore without fail.
7. Lake Ontario
Lake Ontario is an interesting place, half of which is in Canadian province and rest half is in United States. It is the 14th largest lake in the world and one of the five Great Lakes of North America. The average depth of the lake Ontario is 86 meters. It is one of the most famous tourist locations in Ontario to enjoy the day time picnic and outdoor attractions.
8. Banff Town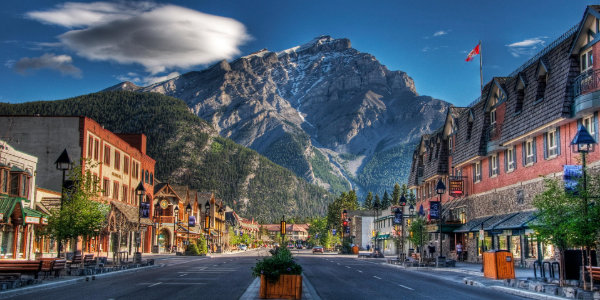 Located in Alberta, Banff Town is an ideal location to spend your vacation with family and friends. There are several sports options to enjoy like the biking, hiking, scrambling and skiing. Surrounded by mountains and natural scenic beauty, this town has perfect atmosphere and climatic condition to enjoy full day out vacay. There are many festivals organized in Banff like World Television Festival, Banff Mountain Festival, Rocky Mountain Festival and Bike Fest. With several places to explore in Banff Town you will never get bored.
These are some of the major locations in Canada that should be in your itinerary. If you are looking for best Canada tour package then get in touch with Flamingo Transworld.