Top 5 Beguiling Spiritual Sites of Bhutan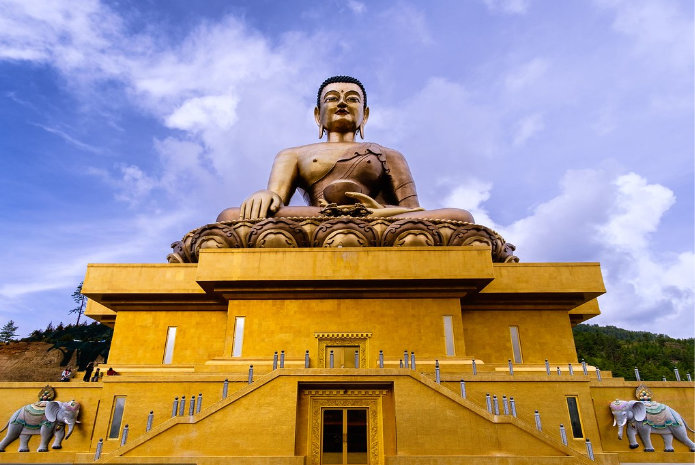 There are endless destinations in the world to consider for vacation. Every destination has its own uniqueness when it comes to the attractive spots and points of interest to explore. Some places are known for their whopping architectures, sky scrapers, modernity and lavishness while some others are popular for their breathtaking sights, serene and diversified greenery and attractive landscapes.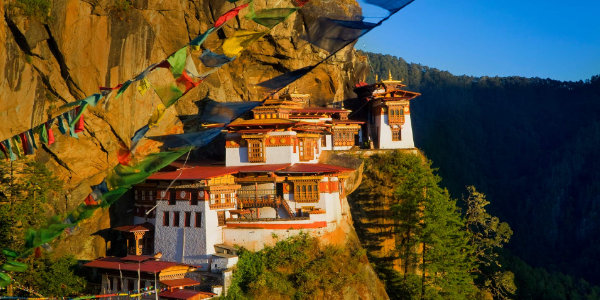 Apparently, there are also some of the places which attract tourists due to their spiritual factors. Not to be mentioned, but every such spot becomes an incredible resource of peace for mind and soul. Asia has been one such continent, which includes various countries carrying religious and spiritual aspects. One of them in these regards is Bhutan. Renowned proudly to be the "Happiest Country of the World", this nation is certainly blessed with beautiful glories, the loveliness of Himalayas and the enchanting Buddhist culture, shrines and dzongs.
Consider visiting some of the majestic pilgrimage sights while being on Bhutan Holiday Tour Packages that include-
1. Tiger's Nest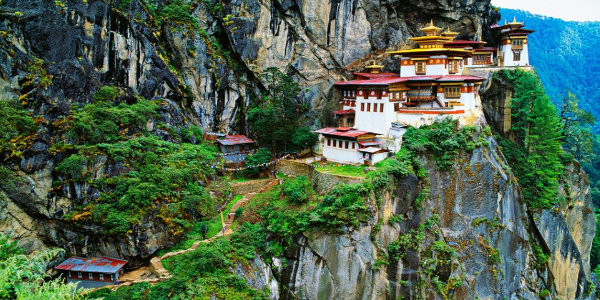 Built secluded atop the cliff of Paro Valley, this is one of the most sacred places for Bhutanese. The historians believe that it was Padmasambhava, the divine sage who worshiped long back in 8th century and gifted Bhutan with the culture of Buddhism. Just the way the temple stuns the visitors; similar are the invigorating sites of this beautiful spot.
2. Punakha Dzong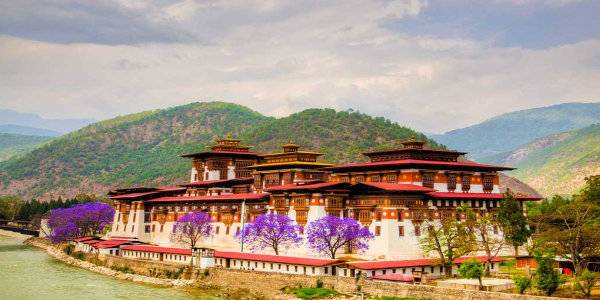 This place is known to be the largest and second oldest dzong of Bhutan. Raised closely by the collaboration of two holy rivers Mo Chhu and Pho Chhu, this was predicting result again by Sage Padmasambhava. Years after his prediction this place came into existence and has been heavily visited by the aboriginals. This Dzong is often called as "the palace of great happiness or bliss" by the locales.
3. Changangkha Lhakhang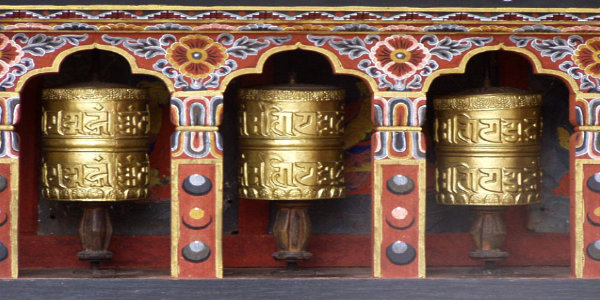 This temple is known to be highly visited by doting parents as their wishes have been found to be accepted and coming out true. Many of them come for the well-being of their children while some others also come to find a perfect name for their tots. Apart from this, the one aspect that woos away the minds of visitors is the murals of temple along with its incredible architecture.
4. Buddha Dordenma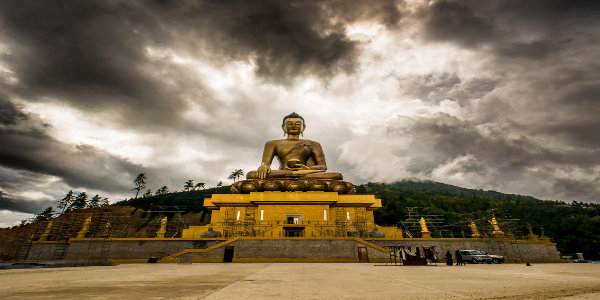 Located in Thimphu, this is one of the largest Buddha statue of the world that attracts the visitors of Bhutan all the year around. Surrounded to the tall structure are around 1,25,000 miniatures, which have been designed same as the tall structure. Further, it took about 9 long years to complete the statue that has been carved with bronze. This statue falls within the famous biking route of Bhutan.
5. Rinpung Dzong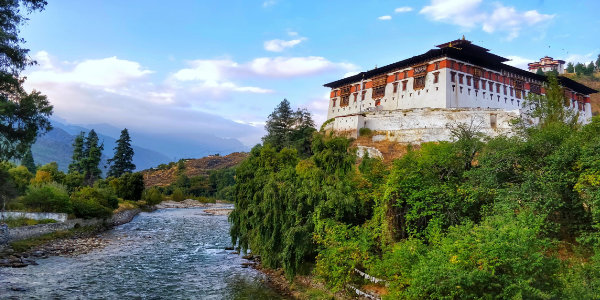 The design of this dzong has earned it various acclaims and high tourist visits every year. Built across the serene stream of water and in the beautiful laps of Paro is this Dzong, which are also a fortress and a monastery. The entire wooden work of this dzong is what makes it different along with an amazing fact that there has been no utilization of nails to keep joining the woods together!
Bhutan is just impressive and vivacious. Get along to the lovely atmosphere of Himalayas exploring the spiritual sides of this nation through Flamingo Bhutan tour to cherish a holiday forever.