World's First Underwater Villa Has Officially Opened In Maldives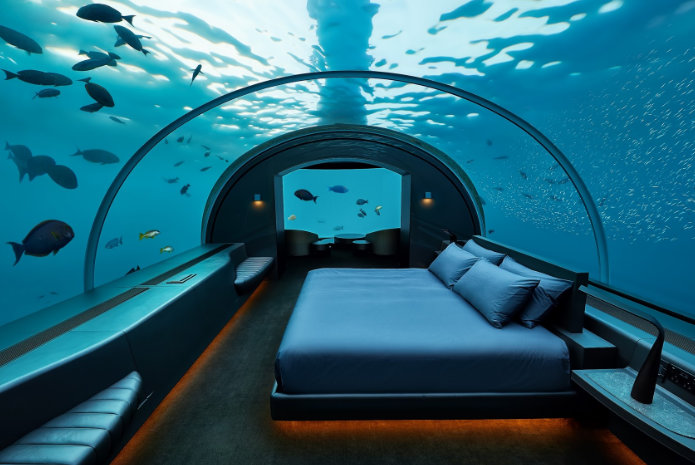 If you have been staying in villas all this while on your vacation, then your Maldives tour is definitely going to be an amazing affair, because your villa experience would just get a majestic turn-around. Maldives is now home to the first underwater villa which is definitely more than a dream come true. All you need to do is, avail the Maldives tour packages from Ahmedabad and set out on this beautiful journey.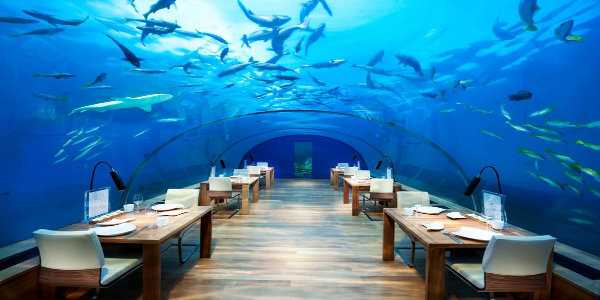 The villa has been named as "Muraka" which means coral and is a two level structure. The upper level which is above water is the living area while the main bedroom is under the water. The suites provide you crystal clear panoramic views of the ocean and the marine wildlife. The king size bed allows you to live a king size life where you can be in the company of various differently colored fishes.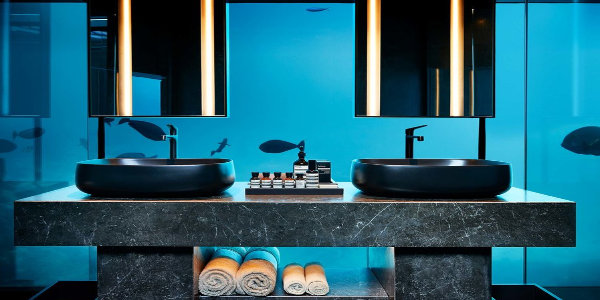 The upper level is equally luxurious and is connected by a spiral staircase and you can also find your comfort in two other bedrooms, a living room, bathroom, kitchen, bar and a relaxation deck which gives you the best views of the sunrise. As dreamy as it might sound, the Conrad has gone an extra mile by adding a Butler's Corner which promises as a perfect fit for the family where up to nine people can fit into the Muraka.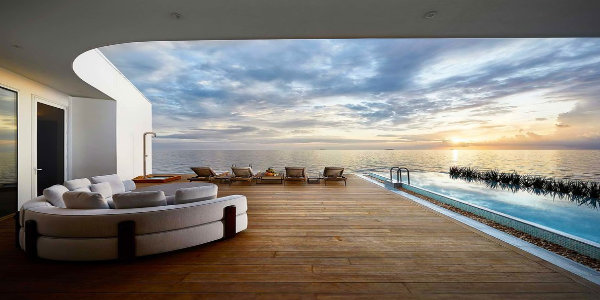 The total cost of this project was $15 million and although the rates might be fairly high at the time of booking, if you are looking for an experience, there is no better stay-cation experience than checking in at Muraka. Their in-house restaurant is also a thing for all the foodies out there and if you are a party lover or someone who enjoys serenity, Muraka has you covered with all kinds of amenities.
If you are a couple looking forward to an amazing honeymoon experience then it is advisable to avail the Maldives Honeymoon Packages.