5 Must Visit Countries In Europe This Winter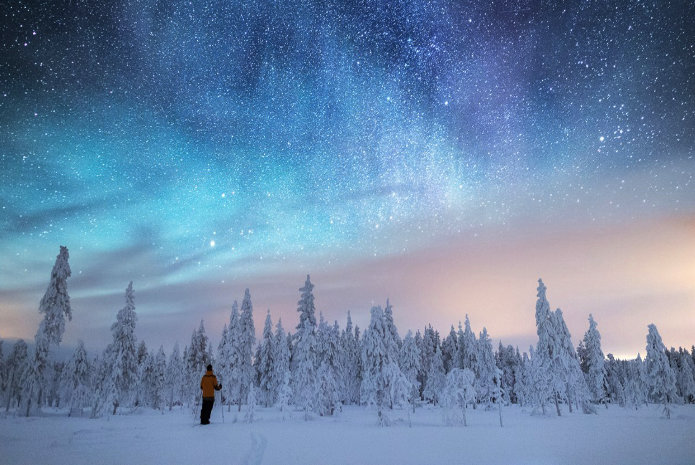 What are your plans this winter? Snuggle up in bed, buy new green socks, curl up with your pet and sip hot chocolate all day? How about doing all of that and much more just at cooler (literally and figuratively) places? Here's a list of 5 countries in Europe that are a must visit this winter with our Europe Holiday Tour Packages 
1. Iceland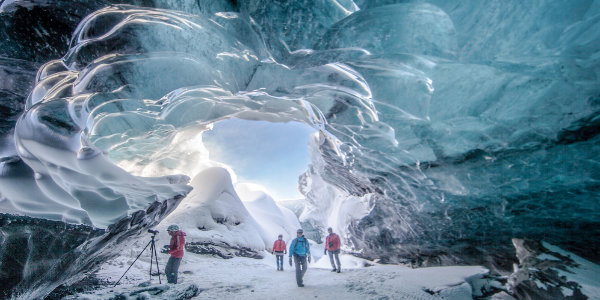 It's like this place was born on the map only yesterday. Nevertheless, one couldn't be happier about this beautiful, soul stirring meditative place which looks no less than heaven. Iceland is a Nordic island nation known for its dramatic landscapes, under populated cities, heaven looking volcanoes and geysers. It is no wonder that Iceland is at the top of every traveler's bucket list. Thanks to media, this breathtaking place has come into spotlight and is often buzzing with tourists. Everything about this place shouts nature and everything one does multiplies into adventure and a memory for lifetime; be it trekking, soaking in a geothermal lagoon, or witnessing northern lights. Iceland is not just scenic but also offers a lot of cultural activities, live music, visual art and crazy delicious local cuisine. Explore the best of Iceland with our Iceland Packages.
2. Finland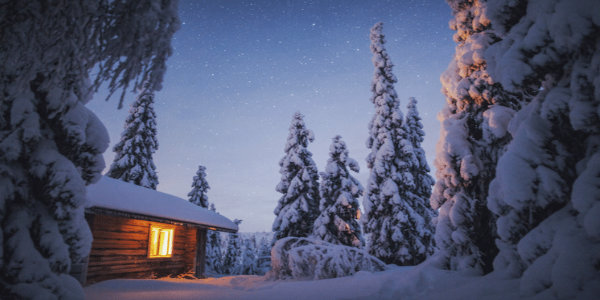 Finland welcomes you with pristine wilderness. Bordering Sweden, Norway and Russia, this Northern European nation is a treat during winters for those who are looking a getaway from crowd to spend some quality time with friends and family. One can pick anything from a number of winter activities that Finland offers. Try skiing, snowboarding, ice fishing, snowshoeing, go ice floating the list gets cooler but my favorite thing to do would be staying at a Glass igloo in Finland and watch the night take over the already shorter day, with a cup of hot chocolate and maybe read Harry Potter all over again. Skiing is lovely till the month of May after that one might want to pick up other activities. January and February are generally the coldest of all months in Finland.
3. Sweden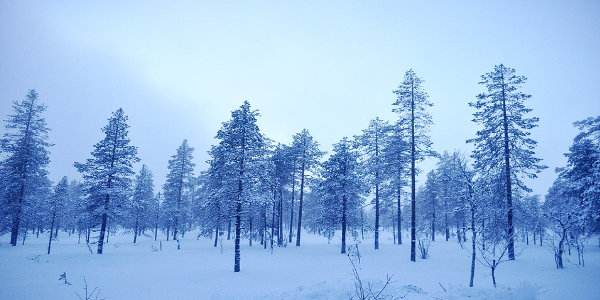 For all the perfectionists, Sweden was tailored made by your kind. Everything in terms of fashion, design, look, culture is perfect in this country. Not only does Sweden have a rich history but the people there are very welcoming. Sami people of the northern Sweden take tourists on a guided tour, make them experience Sami culture share their own experiences of Sweden, their ancient traditions and rituals. Jokkmokk Winter Market, held on the first weekend of February welcomes almost 30,000 people with various Sami artisans who showcase their unique handicrafts (duodji). The market includes folk music, dance performances, art exhibitions, plays and parades. One can also stay at the award winning Icehotel which is built from blocks of ice from the Torne River. Be it the furniture, the rooms, the sculptures, everything is made from ice. Besides Ice driving, snowmobiling and Ice skaitng one can hike in Stockholm but it is not for faint hearted, even though it doesn't require prior experience but it is best to do it by people who are physically and medically fit. After all the adventure one can warm up in a sauna or get a Swedish massage to relax. Since Sweden winter is not everybody's cup of tea, the crowd is less and the flights are cheaper. Check out Europe Tour Packages with your travel agent and you may get a better deal if booked in advance.
4. Italy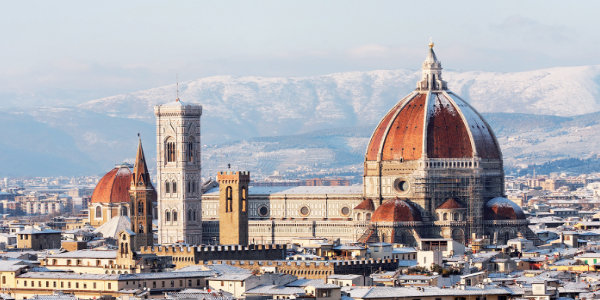 Generally crammed with tourists, Italy can be enjoyed better during winters giving one enough time to marvel at each historical place, wonder a second more at museums, click a few more pictures. Relax in quieter and cleaner air at Venice, sip a hot coffee and make sure your fashion game is full strong for Italy breathes fashion. Enjoy some winter markets during December and early January at Palmero, capital of Sicily, go on a drive to Termini Immerse from Palmero. Winter is the best time to shop in Rome, everything in Christmas sale is very affordable, dive into the roman culture, try some local roman food, go for wine tasting and if one is visiting Turin then Bicerin ,a traditional Piedmontese drink is not to be missed..One may encounter some heavy rainfall during the months of November and December so for those travelling during these two months must book accordingly. No matter which month, remember that missing gelatos is next to crime for taste buds.
5. United Kingdom
There would be no Christmas like a proper English one. United Kingdom is a treat during winters who can handle the weather. Everything looks more spacious than usual, quieter and more serene. One can go for a stroll literally anywhere in London and come back with a refreshing mind, given the condition one has enough winter wear on them. For those who like living at the edge rock climbing God's Own Rock at Stanage Edge in the Peak District can be a super fun and one hell of a challenging thing to do. For those who want to breathe in serenity, Scotland's beauty covered in snow is no less than magic. Winter offers one the chance to capture UK like never before, the photographer in you would do the happy dance after enjoying the moody landscapes of Pennine moors, Peak district and red blazing skies. UK is not just strolls, and photography during winters, the pubs and the bars are more welcoming, warmer and full of fun. Enjoy a pint against a roar of laughter and fire at a local pub. And of course do not forget your copy of Wutheering heights, it is unfair to not revisit it when in UK.
Go crazy adventurous this winter with these 5 places in Europe be it skiing, snow sledging, fishing or northern lights, Europe has it all for everyone who wishes to enjoy a calmer and yet adventurous winter. Do not forget to pack layers of coats and since it is Europe an umbrella can always come handy.