Best Instagramable spots in Dubai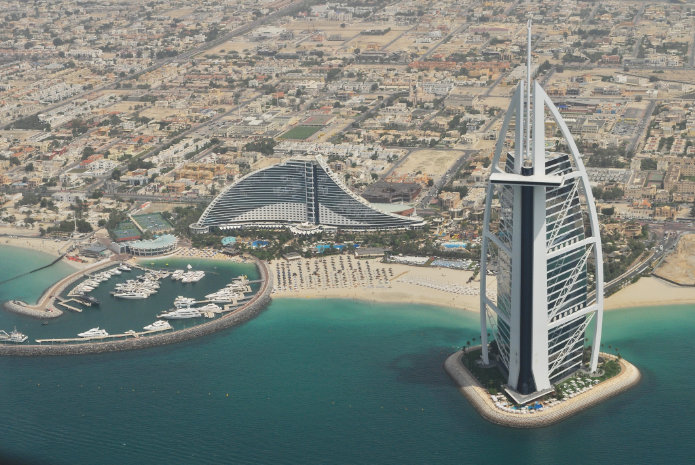 Dubai, the city which has successfully allured people from literally every nook and corner of the world to come for a visit. There is no doubt about the popularity Dubai has as a holiday destination. But let us also not ignore the fact that we live in a world of social media validation. Even if you have had a great trip which has resulted in full of precious memories for you, it is considered incomplete till you don't upload the pictures of the trip on your Instagram account. We understand the struggle of taking good pictures, which is why we have put together some of the best places to take pictures for the gram on the Dubai holiday tour packages.
1. Dubai Miracle Garden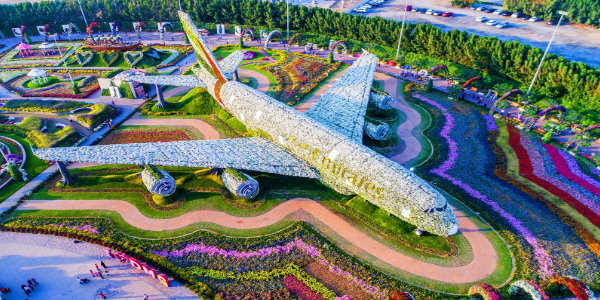 This is no ordinary garden which boasts of the botanical benefits and the importance of each plant that has been set up there. Of course the garden functions like other gardens but you would not want to talk about the botanical aspects when here. This is because this place is like a wonderland for posers. The vibrancy and funk which the structures have here will surely brighten up your Instagram profile.
2. The Pointe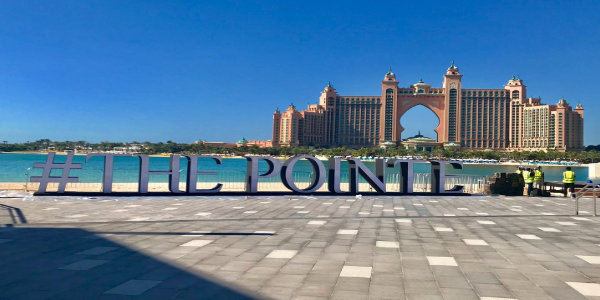 Even though this location is not a very famous one, it will work in your favor as not many people have seen it yet. The Pointe is situated outside the outlay of Atlantis at The Palm Jumeirah, this beach will give you the tropical summer vibes with a white sandy surface with brightly colored beanbags laying around. So take out your best summer dress and decide your pose. While you're at it, do check out the restro bars over here as well.
3. Souk Madinat Jumeirah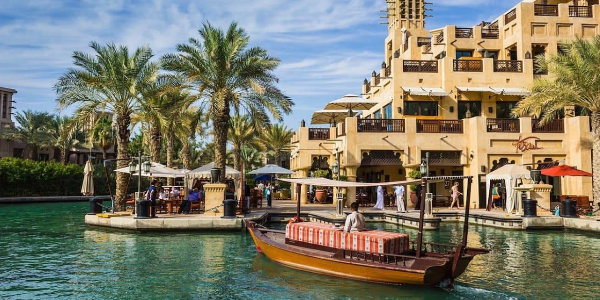 We are all well aware about the fact that even though Dubai boasts about being a modern, highly developed city, it has a rich history of its own. If you want to catch this blended essence in your pictures, then do visit the Souk Madinat Jumeirah. This location offers an amalgamation of the old and the new aspects of the city, thus this will justify your Dubai packages. The trick over here is to find the right angles which showcase both kinds of structures and will also add an artsy touch to the picture.
4. Emerald Palace Kempinski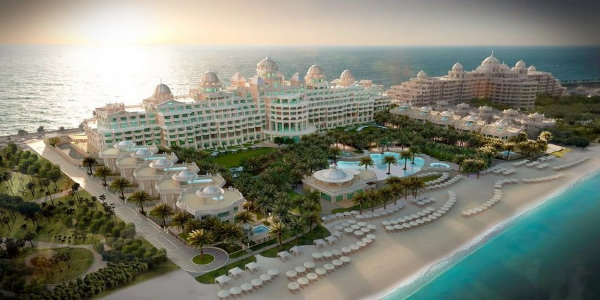 As you would have already guessed by the name, the next photo stop is the Emerald Palace in Dubai. One thing you can be sure of, that Dubai does everything in style; and this is its own palace after all. This palace literally looks like a scene out of the last fantasy movie you saw. You would wish to fly around this palace on your magic carpet with your lover. But alas, all you can do is click pictures so make the most of it. The lighting at night is simply gorgeous which is reflected in the Infinity Pool.
Flamingo offers plenty of options for Dubai holiday packages. Choose yours and take off to this dazzling destination promising a holiday to remember.