NYC Adventures To Enjoy During Your USA Trip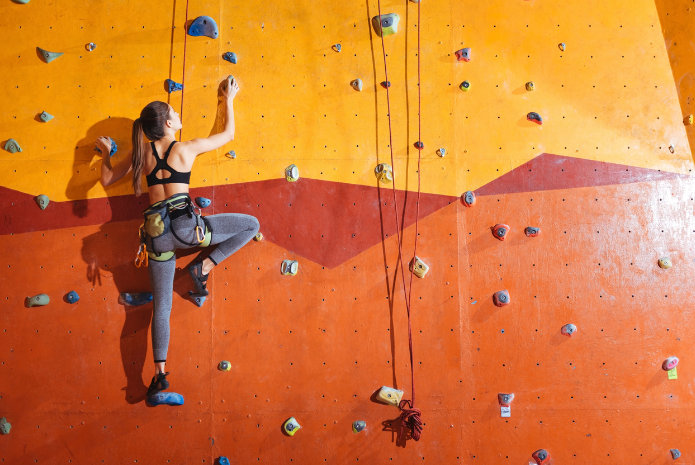 If you are planning a trip to New York City and looking for some crazy adventure then this list is just for you. Check out the top NYC adventures to enjoy during your USA trip.
1. Rock climbing at Brooklyn Boulders
Started in 2009 Brooklyn Boulders is an adventure lifestyle company that operates climbing and fitness centers for those who are looking for a fitter lifestyle with tons of adventure. You can rock climb at Brooklyn Boulders to taste some serious adventure with the authentic feel of NYC as the walls of Brooklyn Boulders are shaped like Brooklyn bridge giving you a unique experience. Brooklyn Boulders is considered as one of the pillars of climbing community of NYC.
2. Indoor Skydiving
If sky-diving is one of the things in your bucket list but you want to be sure before you actually do it then go for indoor skydiving. You can experience the adrenaline rush and the exhilaration of soaring with the wind through indoor sky diving at iFLY Westchester which offers unique vertical wind tunnels. A lot of skydivers have practiced at indoor skydiving before actually jumping off a plane.
3. Horseback ride in Central Park
Central Park is one of the must-see places in a lot of people's things to do in NYC list. But not many people know that one can enjoy a horseback ride in Central park. Let that thought sink in for a bit. I repeat you can enjoy a horseback ride in the central park. The sheer thought of such a vintage thing to do in the city which shouts modernity is pretty cool. The website says that the park was originally built to enjoy on a horse and horseback riding in Central Park is a 150 year old tradition. Horseback riding is permitted all year along in the park during regular hours on the recently reconstructed six miles long bridle path.
4. Skatepark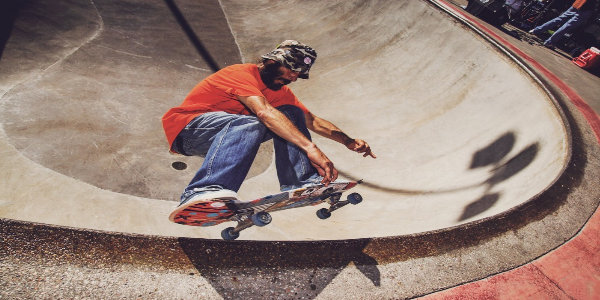 You can skateboard at a lot of places in NYC and one of them is at Hudson River Park's Pier 62 Skatepark. This 15,000 sq. ft skate-park designed and built by California Skateparks/Site Design Group is open for all skateboarders and roller bladers plus it is for free. The first of its kind, the skate-park has used structural foam to create the shapes and forms that are typically sculpted in the earth to make skateboarding even more interesting.
5. Kayak Polo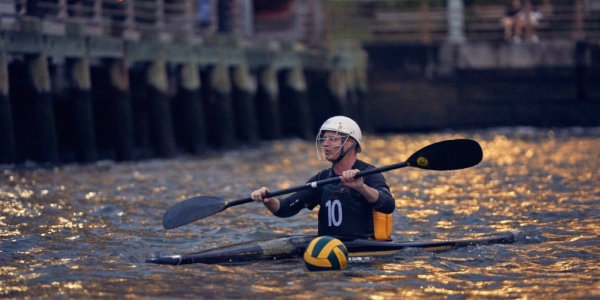 Enjoy a crazy combination of basketball, water-polo and kayaking in one activity with Kayak Polo, also known as Canoe Polo. New York Kayak Polo club is devoted to encourage and promote Kayak Polo in NYC. Kaya Polo is a team sport so if you have friends and relatives who love adventure just like you then your team is set or else you can always make new friends at the site itself.
6. New York Media Boats
Another adventurous way of enjoying New York sightseeing is through New York Media boats which zips you to over 40 lovely sights around local waterways in 1.5 hours. The company claims to have chosen the sites from a photographer's point of view and gives enough time to the travelers to click some lovely pictures. This narrated tour is one of the unique ways of exploring the city while enjoying the rush of water against your face. Site-seeing just got more adventurous with this.
7. White Water Raft down the Hudson River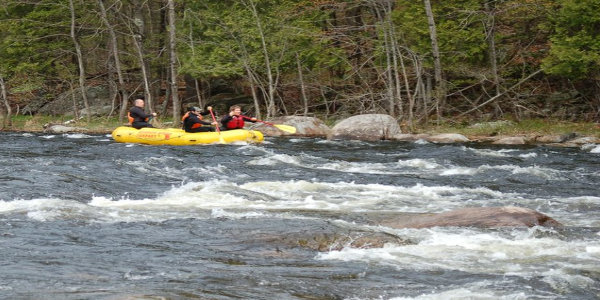 If you love water, speed, the wind in your hair and the adrenaline rush altogether packed with a superb view then go for white water rafting down the Hudson river. Rafting itself is very adventures and doing it down the Hudson River is cherry on the top. You can go on this 17-mile adventure with Adirondack Mountains as the witness of the thrill and joy that you will experience.
8. Fly High with a Helicopter Tour
For those who enjoy the views like a royalty, this one should be a part of your USA tour package. Take a helicopter tour of the New York City and take the city in- with the dream high buildings, the memories of 9/11 and the spirit of getting back up through the views of World trade Center building and flying over all the major sites of New York. If you are booking your USA holiday tour package from India, you can ask your travel agent to squeeze this one in your itinerary and get you a better deal on it before-hand .
9. Face Your Fear of Heights in the Empire State Building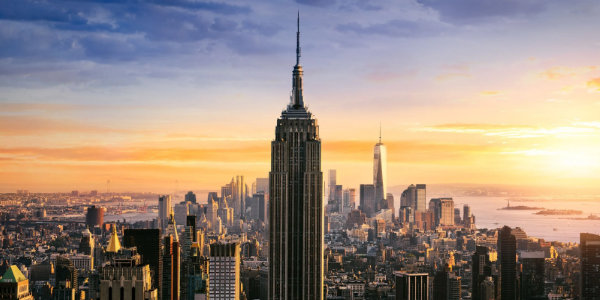 A lot of people enjoy top views of the city but at the same time not everyone can handle some serious height. So if you are someone who is scared of heights and wants to overcome it then a perfect place for you to begin is the Empire State Building. Go a step above the general viewing height and take up the elevator another 16 floors to not only enjoy the breathtaking view of entire New York from Empire State Building but also face your fear of heights.
10. Experience Mountain Biking in High-bridge Park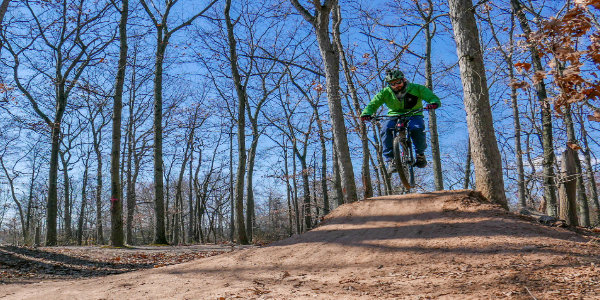 The real adventure is in overcoming major obstacles and higher the obstacles, bigger the satisfaction of pushing yourself an extra mile, it doesn't matter whether you finish the track successfully or not what matters is the spirit and the effort that you put in. Experience mountain biking in Highbridge Park which is super fun if you don't mind the crazy blocks and hurdles that challenge you at every step.
Whosoever thought NYC is only steel, glass and work never knew NYC at all. So enjoy these adventurous activities and come back feeling a little different from how you left.