Why Is Wine Tasting In South Africa Famous?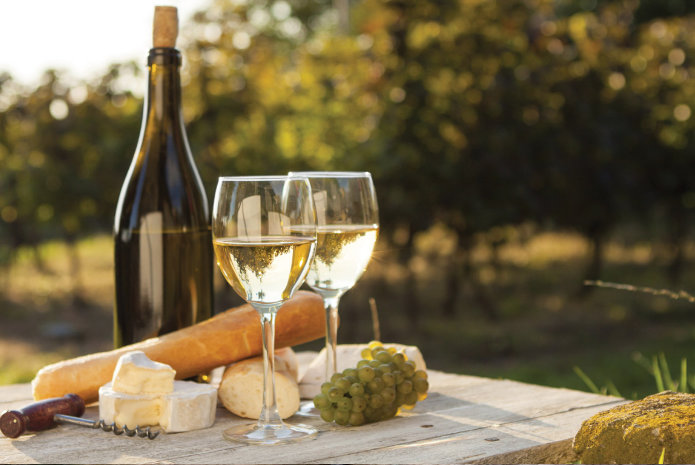 It all started in 1652 when the Dutch East India Company arrived in Cape led by Jan Van Riebeeck who later planted a vineyard in 1655 and on 2nd February 1659 was produced the first wine ever from Cape grapes. With the success of that plantation new plantations were encouraged and vines were planted on a larger scale at Roschheuvel, known today as Bishopscourt, Wynberg. As the farmers were new to this wine production they were not fully informed about viticulture which did cause some setbacks initially but things improved in 1679 when Simon van der Stel succeeded Jan Van Riebeeck. Simon van der Stel was not only fond of viticulture but also highly informed and learned about the subject , he planted vineyard on his farm Constantia and made good wine from the outset. Constantia was later acquired by the Cloete family and their wines became world-famous. Till date Constantia wine is mentioned as one of the finest wines of the world. The wine industry  flourished after the French Huguenots settled at the Cape between 1680 and 1690.
Types of Wines
Red Wines: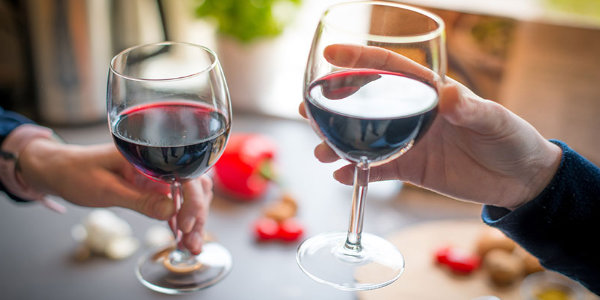 Red wines are matured in oak barrels with the grape skin on which result in the red color. Here is a list of some popular red wines which you will come across in South African wineries
1. Pinotage:
In 1925 a unique hybrid grape was invented at Stellebosch University which till date is unique to South Africa. It is a hybrid of pinot noir and cinsault. Depending on the age of the wine, you may taste notes of red berries, spice, and chocolate or coffee.
2. Cabernet sauvignon:
Cabernet sauvignon is darker and deeper than Pinotage with bolder tannins. Its taste notes consists of black fruits, along with pepper and sometimes even a bit of tobacco flavor.
3. Merlot:
With gentle tannins, and a lot of fruity flavors Merlot is softer and gentler and is often used in blends.
4. Shiraz/syrah:
It's a rich, deep wine with a distinct spiciness, and often a nice chocolate/coffee finish. Shiraz is also called Syrah in South Africa and since the grape is versatile its taste maybe different depending on the place.
5. Cape Blend:
As the name suggests Cape Blend is a local blend of various grapes and has at least 30% pinotage to be considered a Cape Blend. Other grape include grapes such as Merlot, Cabernet Sauvignon, Cabernet franc.
White Wines:
White wines are fermented in stainless steel and then matured in wooden barrels. The more mature the white wine in wooded barrels, the more yellower its color, you can know the age of the white wine from its color; a fresh one will be white, and crisp.
1. Sauvignon blanc:
South African Sauvignon blanc is world famous and is light and crisp in taste.
2. Chardonnay:
With the notes of caramel, vanilla, and butter, this rich yellow colored wine is matured in wooden barrels.
3. Chenin blanc:
Rich as Chardonnay but with some wood contact, Chenin Blanc makes a good food wine.
4. White blends:
This one comes2 in a variety and are not to be missed in South Africa.
Besides Red and White wines you will also find Bubbles, rose and Dessert Wines in Cape Town. In the 18th and 19th centuries, the Constantia valley was known worldwide for its legendary dessert wines and these wines were drunk by royalties and aristocrats. It is said that Napoleon drank this wine during his exile on the island of St Helena. Besides the world famous dessert wines that South Africa produces you should also look out for  Methode Cap Classique (MCC) produced in South Africa, it is a type of sparkling wine that is made like traditional Champagne but isn't as expensive as Champagne. South Africa produces exceptionally good MCCs and is a must try if you are visiting the country.
Unique Approaches to Wine Tastings
1. Cheese and Wine: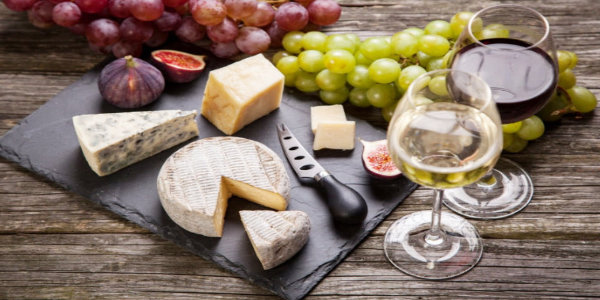 One of the most popular and to go combination with Wine is Cheese. Cheese brings the ideal balance of softness and butter against the dryness of wine. One of the oldest and never going out of fashion combination is wine and cheese.
2. Popcorn and White Wine: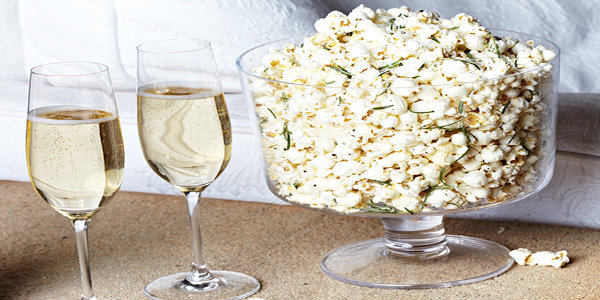 Be it buttery or caramel coated popcorn, they go good with white wine. The butter popcorn gives the gentle and creamy flavor without any high notes that may change the taste of your wine.
3. Dark Chocolate with Cabernet Sauvignon: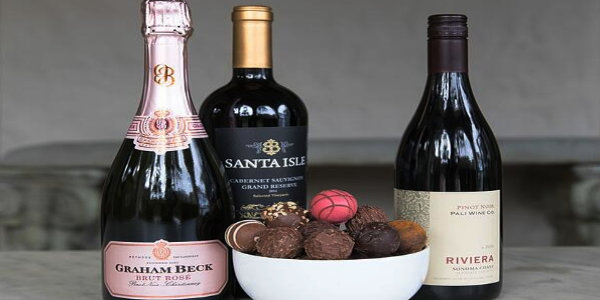 It is very important to pair the right kind of chocolate with your wine to avoid a disaster. Make sure you use dark chocolate with Red wine, especially Cabernet Sauvignon for a richer taste.
4. Red Velvet Cake with Pinot Noir: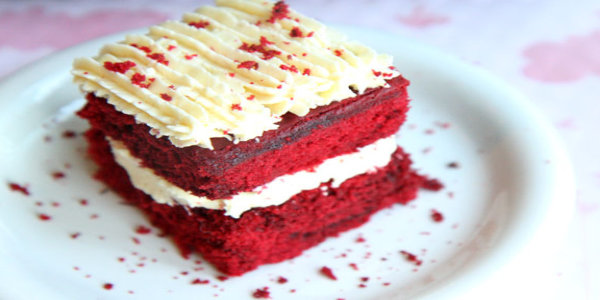 This will blow your mind off, try the unusual red velvet cake with your Pinot Noir to enhance the tastes of both the cake and wine and once you try it you may never let go of this combination
5. Cheese cake with White Wine: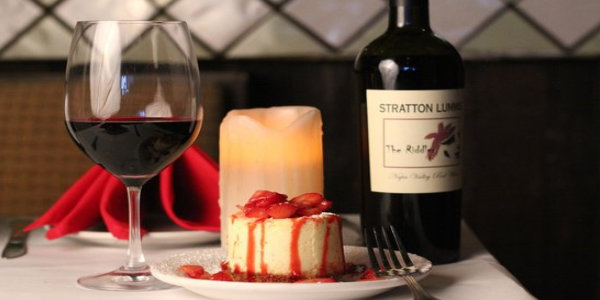 A school of thought says that its always safe to combine the wine with the matching colored dessert for similar flavors and thus the combination of smooth, melting cheese cake with dry, acidic white wine so the flavors do not cancel each other out and yet the creaminess of the cake compliments the dryness of the white wine.
It is interesting to know that South Africa has over 60 different wine regions spanning across 247,100 acres of land. Each region has different climate and weather conditions which support the kind of wines they produce. From humid warm weather to cold, wet regions South Africa has it all and thus the variety of wines that the country produces.  Constantia, Groot Constantia, Klein Constantia, Steenberg and Beyerskloof have few of the famous wineries in South Africa.
South Africa is the world's seventh-biggest wine producer and It is interesting to know that most of the wineries are family owned farms and have been passed down since generations.
You'll be able to enjoy wines better on that already booked South Africa Group Tour Package when you have some basic information about wines and especially wines of South Africa.