10 Ultimate Things to do in Las Vegas
One of the most talked about places of the world, Las Vegas, is not only about partying and placing bets in the never sleeping casinos. If you are planning a trip to Las Vegas but are not sure if there is anything beyond the glamorous neon lights, you may change your mind soon. Here is a list of 10 ultimate things to do in Vegas and no we aren't talking about partying, clubbing and playing poker.
1. Las Vegas Strip Tour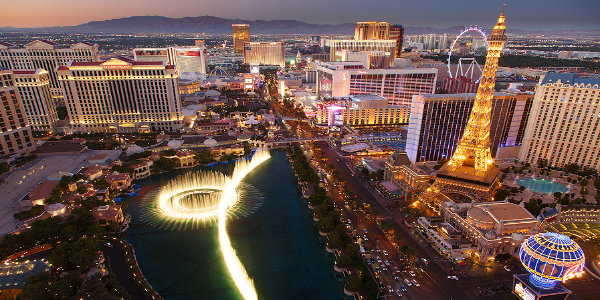 One of the most talked about things to do in Vegas is taking a walk along Las Vegas Boulevard which is also called the Las Vegas Strip. The strip runs through the city from northeast to southwest and is loaded with entertainment palaces, themed venues and shows, luxurious hotels and dining options. It is all fancy and lit up especially during evenings and it is hard not to be star struck.
2. Madame Tussauds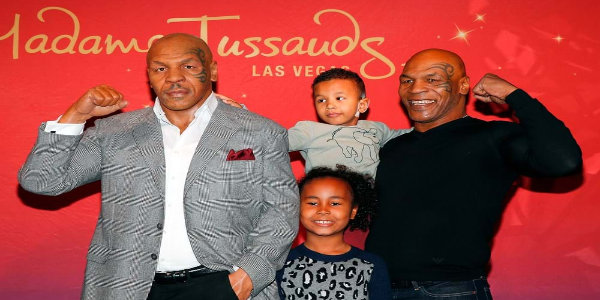 Situated on the strip is the wax museum, Madame Tussauds where you can see your favorite celebrity's wax statue. Madame Tussauds attracts a lot of tourists around the year and this one in Vegas has statues of people who have played an important role in making Vegas, Vegas.
3. See a Vegas Show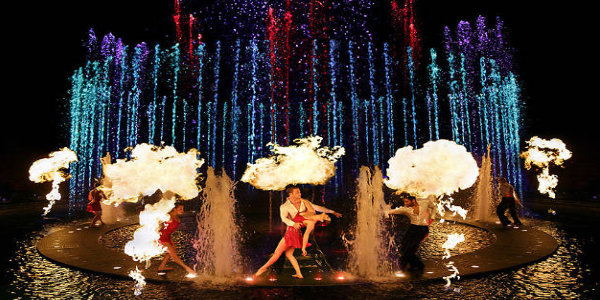 It is absolutely necessary to see at least one show when you are in Vegas, more so if you enjoy colors, drama, lights and just the showbiz. Vegas shows are popular all over the world and it is unfair to go back home without watching at least one of them.
4. Drive through the Valley of Fire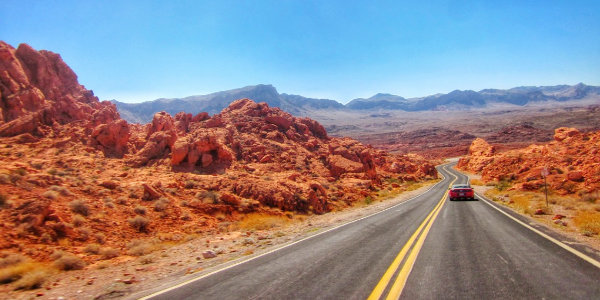 Drive away from the ever shinning, glamorous lights of Vegas to Nevada's oldest state park through the Valley of Fire State Park. The massive red rock formations are a sight to see and especially during day as the Sunlight hits these rocks they look like they are literally on fire. The drive is both scenic and peaceful in contrast to the show biz that Vegas offers.
5. Do a day trip to Death Valley National Park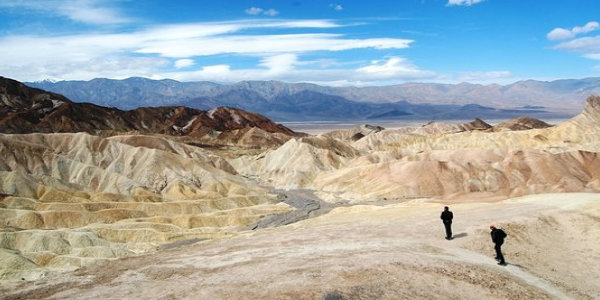 As deadly and hellish the name of the place, as spectacular and adventurous it is in real life, Death Valley National Park holds the US records for hottest temperature and is the largest national park outside Alaska. If sand dunes, canyons, extinct volcanic craters, palm-shaded oases, mountains and plenty of widespread wildlife, is your idea of adventure and outing then a trip to Death Valley National park spread across 3 million acres cannot be missed.
6. Do a helicopter tour over the Grand Canyon
Enjoy a spectacular view of one of America's most impressive and famous natural attractions, The Grand Canyon through a helicopter ride. You can also plan a romantic date for your partner by taking a 45-minute helicopter flight each way, land in the canyon for a glass of champagne and some snacks then fly over the famous Las Vegas Strip on your return. There are various companies which offer this tour but it is better to book it in advance if you are booking your International tour package from India. You can also rock climb or hike at the Grand Canyon if you like.
7. Hop-on Hop-off Bus Sightseeing Tour
One of the best and the easiest ways of exploring any city and covering all the must see places is via a hop-on hop-off bus sightseeing tour which takes you all around the city and drops you at points where you can spend all the time you want and then when you are done, you jump on the next hop-on hop off bus from the same company and it'll take you to another spot.
8. Hoover Dam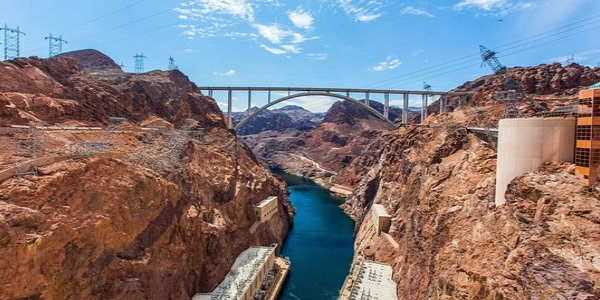 You can visit the Hoover Dam and the Lake Mead National Recreational Area which is located in the Black Canyon of the Colorado River. Besides offering lovely views, the dam is also a piece of engineering .Visit the Observation Deck on the top floor of the Visitor Center to enjoy some spectacular views.
9. Enjoy a gondola ride at the Venetian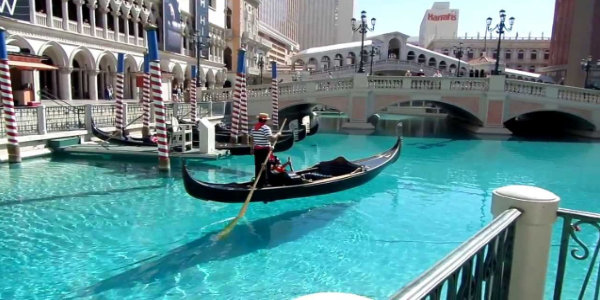 Little Venice made in Vegas doesn't just sound exciting but is actually a fun way to spend some time in Vegas. Enjoy a gondola ride inside the casino along the Grand Canal. You will sail under bridges, pass some lovely looking cafes and get all the romantic feels of Venice in this ride.
10. A day trip to Zion National Park
3 hours drive from Vegas and you can take a day trip to Utah's first national park, Zion National Park. From March to November there is a free shuttle bus that runs in the park, you can take that once you've reached the park. The shuttle takes you to several points and covers majority of the park. The views are breathtaking and easy to fall in love with.
So when you pack your bags for Vegas remember to pack your hiking gear, your sunscreen and a lot of enthusiasm along with your party dresses. Check out our USA holiday tour packages to know the itinerary.