Don't Let 2020 Slip Away from your hands! Plan A Holiday To These Destinations
Never mind if you couldn't plan a perfect vacation in 2019, you can avoid making the same mistake again by planning your holiday beforehand. To help you plan out your 2020 holiday, here is a list of destinations you shouldn't miss in the coming year.
1. South Africa
Serene, adventurous, beautiful, exotic and luxurious, South Africa has everything that a perfect holiday needs to be called perfect. One of the best wildlife experiences, powdery beaches, rugged mountains and some of the best wines in the world-these are just the tip of the iceberg. You can try rock climbing in Cederberg, bungee jumping from the Garden Route's Bloukrans Bridge, go on a guided walk to see leopards, elephants and tigers resting like they own the world, try multi-day treks through wildlife reserves, enjoy the Museums from Jo'burg to Robben Island and after all the adventures, relax and sip some of MCC (Méthode Cap Classique – the local version of Champagne).
2. China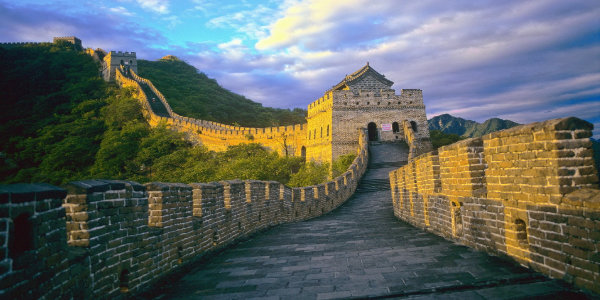 One of the bests in almost every field now, China is clearly one place you don't want to miss. No matter the glittery modernity, China is a hub for antiques. Visit the museums, the collapsing sections of the Great Wall, the mountains filled with temples and villages which the world never knew existed. The landscapes just like everything in China are some of the best in the world, and how can we forget Tibet, deserts of Inner Mongolia , Qinghai Lake, and the Great wall of China. And did we say that it is a paradise of thrift markets and there's nothing that you will not find in the Chinese market that you'd want to shop in bulk. Witness all the beauty with our China Holiday Tour Packages
3. Japan
Very few countries have been able to weave traditions, rich culture and modernity as intricately and beautifully as Japan. There are innumerable things to do in Japan but I suggest you do the best-meditate with Monks, whisk a matcha, enjoy a Geisha dance, go hiking, marvel at the bubbling hot springs at every turn and go skiing during winters. Plus, they gave the world Sushi so there's no better place in this world to try different varieties of a dish they've spent a lifetime perfecting. Make the most of your time with our Japan Tours. 
4. Dubai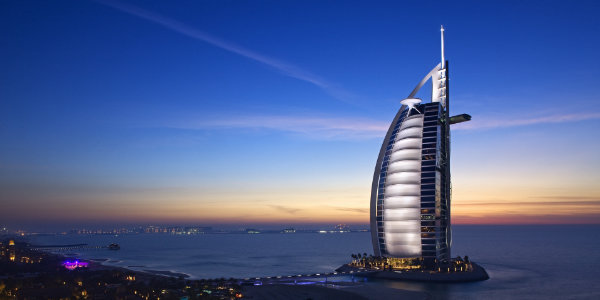 There's almost nothing that is not luxurious, extravagant and cultural in Dubai. See the tallest palm trees, the tallest building in the world-The Burj Khalifa, the most exotic belly dance performances, an adventurous dessert safari, delve deeper into Emirati culture and history at Sheikh Mohammed Centre for Cultural Understanding, give your senses a tickle at the Spice Souq, go crazy at the Ferrari world and enjoy some world class night life and the lovely beaches –all of this and much more wrapped in glitter and gold (almost) in Dubai.
5. Singapore-Malaysia
If you like to enjoy some balance between modernity, cultural, discipline and going all crazy then Singapore-Malaysia is an excellent choice for your holiday. In Singapore explore the Universal studios, the beautiful Sentosa light show, go for a walk at Marina bay and when in Malaysia be ready to taste some mouth watering food , wildlife-packed rain-forests, cityscapes, idyllic islands and sun glittered beaches. Explore the stunning locations of Singapore- Malaysia with our Singapore Malaysia Tour Packages
6. Egypt
Egyptian history, traditions and heritage date back to the 6th–4th millennia BCE. Often called the cradle of civilization, Ancient Egypt saw the firsts of everything – cultivation, agriculture, writing, urbanization and organized religion. See the ascetic pyramids, towering Pharaonic temples, and the longest river-Nile, Visit the Valley of the Kings in Luxor and lose yourself in the Egyptian Museum in Cairo for everything there defines ancient, you can also trek in a desert. Take that long awaited romantic trip to Egypt with your adventurous partner and it won't disappoint you by offering date nights in a candlelit cabin, on an empty beach surrounded by coral reef. Explore the land  land of the pharaohs with our Egypt Holiday Packages. 
7. Israel – Jordan
Israel and Jordan are two of the most peaceful places in Middle East to go on a vacation. There are various tours that you can enjoy in these two places such as a historic tour, an adventure tour and a wellness tour. You enjoy National Parks, Archeological Museums, Deep Mountain Valley, pilgrim places, seashore, and desert land. The Ancient Greco Roman City Of Jerash Amman, Wadi Rum Petra, Judea Caesarea, Dead Sea Jerusalem are few of the top places to visit on your holiday there.
8. Sikkim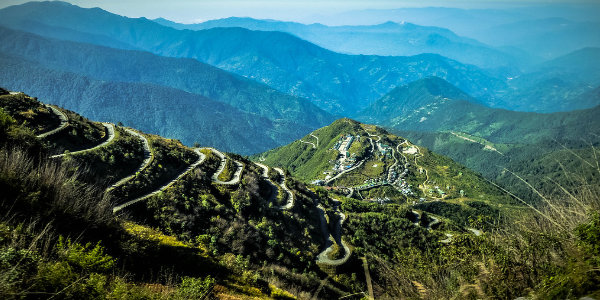 Dramatic Mountain landscapes, Tibetan monasteries, welcoming locals and fresh air, lots of it, Sikkim in the Northern India is definitely a good pick for your holiday if you are looking for some peace, serenity, and meditative nature that cleanses out the steel and city out of your system.
9. Kenya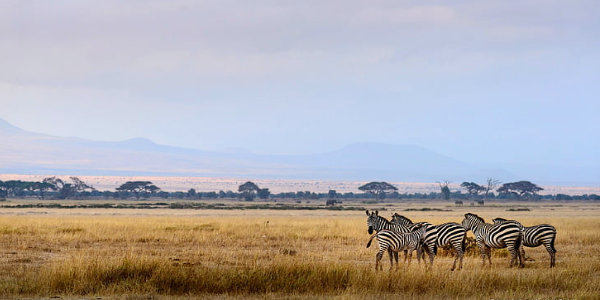 Situated in East Africa with coastline on the Indian Ocean, Kenya offers abundance of wildlife with Masai Mara, soul stirring landscapes, and locals who keep it real and are proud of their culture and traditions. And if not anything visit Kenya for the courage and spirit it basks in, the spirit of conserving its wildlife and nature.
It is always a better idea to plan your vacation beforehand to get some of the best deals on the package. You can check out Flamingo Holiday Packages for more packages and better deals. Let 2020 surprise you and add more to your travel memories.