Things to Love in Bhutan!
Bhutan may be a country small in terms of size but is humongous in context of the scope it holds for its travelers. This is because Bhutan has everything one wishes to have at their ideal holiday destination. It is situated at the foothills of the epic Himalayas, has a weather suitable to all, food which will intrigue your taste buds, and a culture which is so colorful. Apart from these, there are a number of other factors also which will appeal to you to book Bhutan tour packages.
1. The Skyscape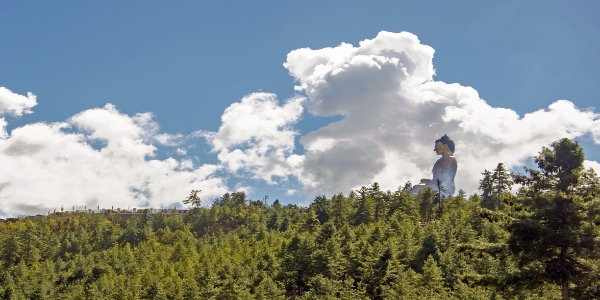 Even though the internet provides all kinds of information and visual descriptions of every holiday destination one can think of, yet there are certain things you have to experience for yourself. Same is the case with the skyscape in Bhutan. When you witness the crawling beauty spread out in front of you, only then will you understand its magnificence.
2. The Architecture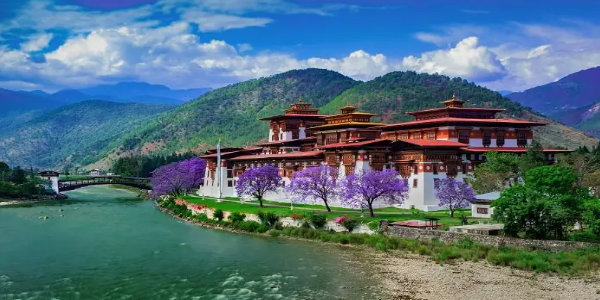 Bhutan is blessed with a good geographical location naturally but along with that, the human population over here has successfully added to the prettiness of this place through varied types of architecture. The highlight of Bhutanese architecture is the Dzong. Dzong is basically a structure which was built as a fortress to be served as administrative and religious centers right since the 17th century. This makes it a must on the Bhutan Holiday Tour Packages
3. The National Attire
If we talk about the national attire of Bhutan, it is separate based on the individual's gender. The national dress for the people residing in Bhutan is known as 'Gho'. This is basically long robe which falls up to the knee length. This hoisted cloth is then held together in the given place with the help of a woven cloth known as 'Kera' which is tightly tied around one's waist in the form of a belt.
4. It being the "Land of Happiness"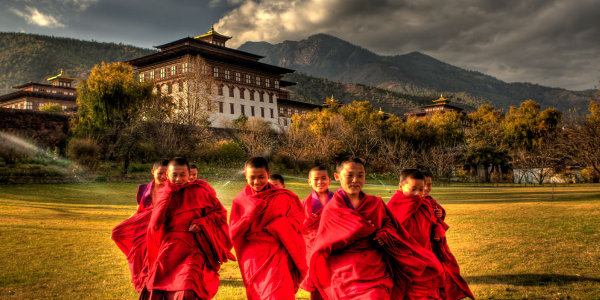 For those of you who are not aware yet, Bhutan has attained the title of being the "Land of Happiness". This is because the people here are very kind and welcoming, along with which whoever visits this land feels the happy vibe due to the fresh atmosphere, unending greenery, and colorful culture.
5. No Pollution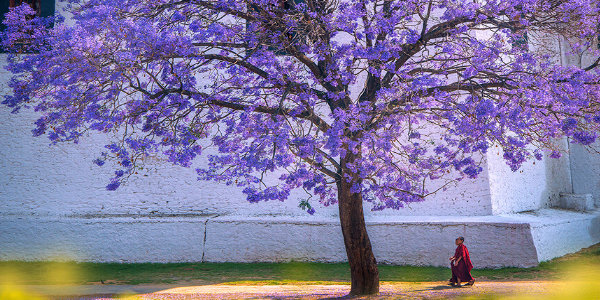 We live in a time wherein experiencing pollution on an everyday basis has become an inevitable part of our lives. This is why when one finds a holiday destination with no pollution and just pure fresh air that is pleasing to one's lungs, they must immediately book themselves on the Bhutan holiday packages for the same.
6. No Tobacco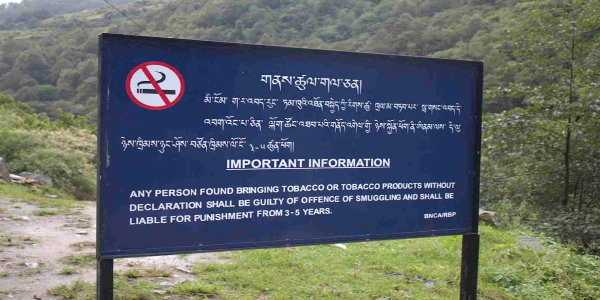 Even though the consumption of tobacco is not altogether banned in the land of Bhutan, it is controlled to quite an extent. This is because consumption of tobacco is largely prohibited in places of public accommodation, especially smoking.
7. The Prayer Flags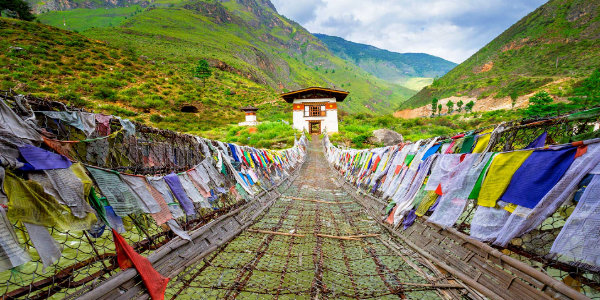 You might have come across colorful flags hanging horizontally on a piece of string in someone's car or on someone's bike. Trending like crazy these days, these are basically Buddhist prayer flags which mainly aim to promote wisdom, compassion, strength, and peace.