Exciting Things To Do In Toronto, Canada
Known for being one of the most relaxed and beautiful countries in the world, Canada has so much to offer to its citizens and tourists. The northern lights, the small towns, the delicious food , everything and much more is what Canada welcomes you to. If you are visiting Toronto as a part of your Canada holiday package then here is a list of things to do in Toronto.
1. Enjoy the view from the CN Tower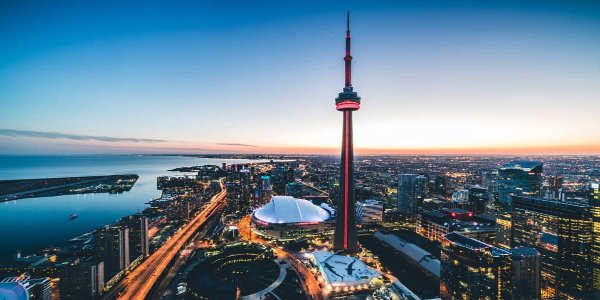 Visited by 1.5 million tourists each year, CN tower offers the tourists a 360-degree bird's view of Toronto, this is something you'd love to experience all the more if you are visiting Toronto for the first time. You can also dine in their restaurant and spend some quality time at one of the tallest buildings looking over the entire Toronto. Try to schedule your visit to CN Tower during late afternoon so you can enjoy the sunset from there, for some say it is an experience in its own self.
2. Eat Your Way Around St. Lawrence Market
One of the oldest markets in Toronto with some 120 vendors includes farmers, bakers, butchers, and artisans. You can stroll in the market, pick up some fresh vegetables and fruits and make yourself or your partner some dinner or just understand more about the local cuisine of Canada. There is so much to shop from that you need enough time to explore this market thoroughly, just make sure you check the working hours of the market before planning a trip to it.
3. Take a stroll along Canada's Walk of Fame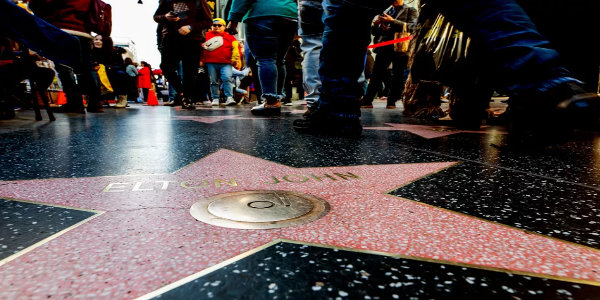 Similar to Hollywood's walk of fame you have Canada's walk of fame which acknowledges and appreciates the achievements and accomplishments of Canadians who have excelled in their respective fields. From authors to actors, musicians, scientists, athletes, directors, you have all your favorite famous celebrities there.
4.Take a touristy photo at Nathan Phillips Square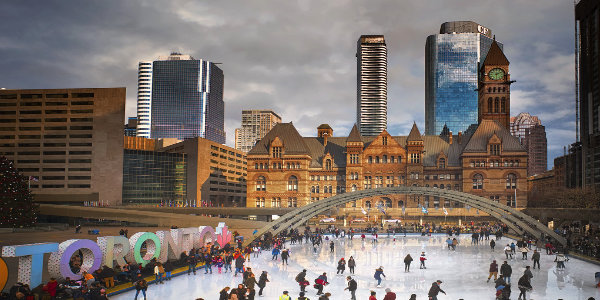 Installed for the 2015 PanAm Games the colorful Toronto sign at Nathan Phillips Square near Toronto City Hall has become very popular amongst tourists as well as locals who pride themselves on being Canadians. You can click some lovely pictures with this sign as a background for memories. It is suggested to visit this place during dusk to enjoy the beauty of lights' reflection in the water making the sign look even more lit up and adding more colors to your experience and pictures.
5. Bring back the kid in you! Go to the Ontario Science Center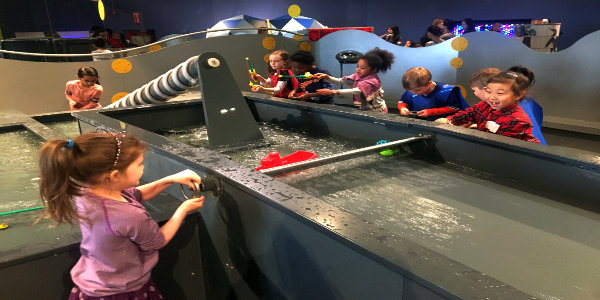 The Ontario Science Centre is a science museum in Toronto which allows you to experience science with a child-like curiosity and ask questions and explore the intricacies of experiments and technology with an open mind. The center boasts about welcoming more than 53 million visitors since its opening in 1969. If you have children with you on this trip then you definitely should consider including this visit as part of your Canada tour.
6. Walk down Graffiti Alley For a Colorful Instagram Feed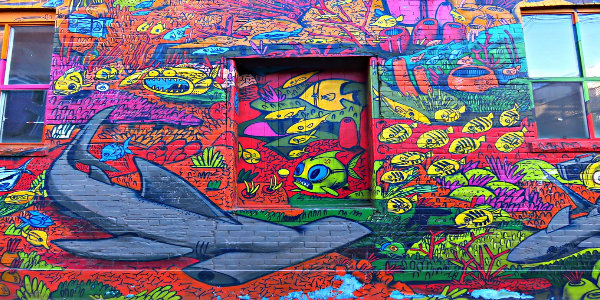 If you like colors, depth and art then the graffiti alley is the place for you. Take a walk on the rush lane and enjoy some mind blowing graffiti which will make it harder for you to not click pictures and save them in your camera roll forever.
7. Taste the local craft beer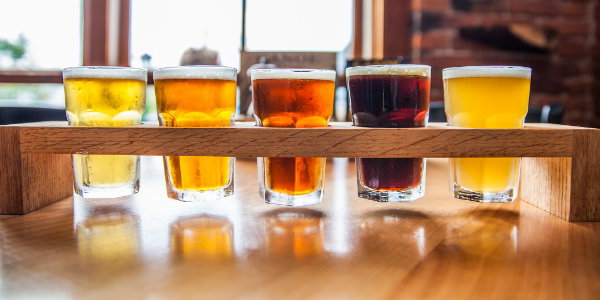 The best thing about travelling is exploring the authentic local cuisine and drinks that one may never get a chance to taste again unless they visit the country again so taste the local craft beer of Canada and enjoy the full power beer scenes of the city that Toronto is getting popular for.
8. Take In The Skyline At Toronto Harbour and Toronto Islands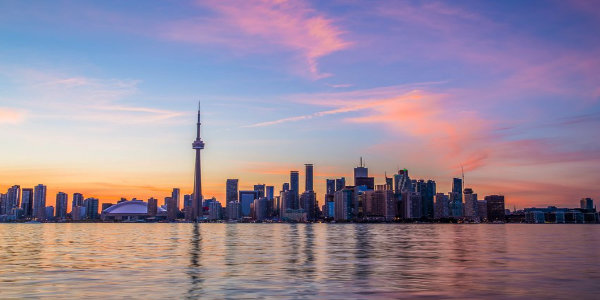 You can enjoy the views of Toronto's waterfront skyline from the Toronto Islands, which you can get to by taking a 10-min ferry from the ferry dock. You can also visit the waterfront area which is bustling with tourists, locals and hosts lots of festivals.
9. Experiment with food at Toronto's diverse dining scene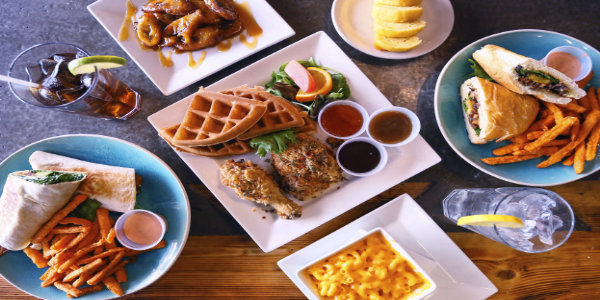 No matter what, do not miss the dining scenes of Toronto. One of the best things to do in Toronto is to indulge in the amazing, varied cuisine options that the place offers you. You can pick anything from Korean, Chinese, Italian, Indian, German, Jamaican, and all sorts of ethnic cuisines whichever suits your taste buds. This is the best way to explore different cuisines and get your inner food blogger out. There are various food tours that take place in Toronto; if you are a foodie you can consider adding one of such tours in your Canada package beforehand.
10. Rent a bicycle and pedal around the city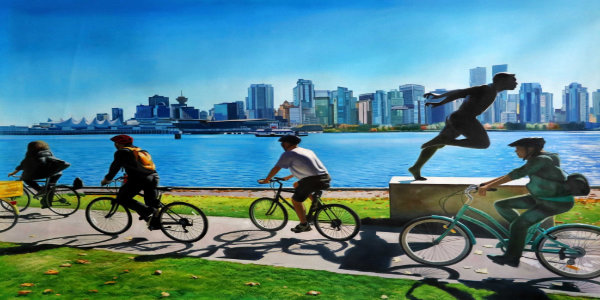 The best way to take a place in, is through talking to the streets. Rent a bicycle and pedal around the city, explore the narrow lanes which no commercial Canada tour package includes, the local shops which aren't there on social media but have interesting things to sell, the buildings, the colors, the trees, the sheer air of the city, do it all while pedaling around the city and feel like a local. This will be a customized, deep and exclusive experience which you'll remember forever.
So visit Toronto and come back with bag full of memories and phone full of pictures as a witness to those memories and make sure to eat some delicious food. Do plan your Canada holiday package in advance looking at the weather conditions to be able to enjoy it better and to its fullest.