Get Ready For The Ultimate Couples Tour To Iceland
The name itself will make you want to go there, one of the countries Gods have been most generous with in terms of beauty, Iceland. The picturesque waterfalls, volcanoes, lights, geysers, almost everything makes you want to stare it at for a millions of hours and not get enough. Enjoy this beautiful place with your partner and get ready for the ultimate couples tour to Iceland with our Honeymoon Tour Packages
1. Explore the Black sand beaches
Loved by the planet and considered to be one of the best beaches in the world, Reynisfjara is a black-sand beach situated in the South Coast of Iceland. Witness the dramatic and powerful waves of the Atlantic Ocean against the black sand. The pictures don't do justice to this powerful, solid and beautiful beach which is not like any other beach that you've seen.
2. Check out the Wildlife at Jökulsárlón Glacier Lagoon
Another stunner that you must not miss including in your Iceland tour packages is a visit to Jökulsárlón Glacier Lagoon which is formed naturally as the glacier melts due to global warming, so the lagoon and the glacier tongue become all the more special as they will look different each time you pay them a visit. Jökulsárlón is a hot-spot for Iceland's wildlife because of the fishes that are gifted by the tides of the lagoon. Make sure you avoid going there during summers as it is the nesting site for Arctic Terns and they get agitated when they feel their babies aren't safe. You can spot seals almost throughout the year. Waters of southeast Iceland are popular for homing Orcas (Killer Whales) in large number.
3. Have a Date Night in Reykjavik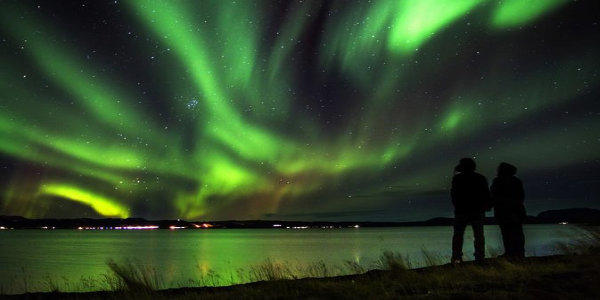 Iceland is one of the most expensive countries in the world and the beauty is worth every penny. It is only fair to go on a romantic date with your partner in one of the most beautiful places on planet. Start saving up a bit extra, it'll be worth spending it on a vibrant, thriving bar or restaurant in Reykjavik which is sort of the party capital of the nation. Whether you like candle lit dinners or like partying till dawn, Reykjavik has multiple options for you to pick from.
4. Enjoy a romantic Drive on Iceland's Ring Road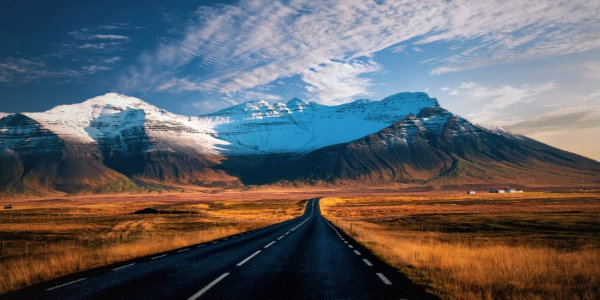 Needless to say this, but a romantic drive on any route in Iceland will be stunning, chilly and right out of a movie scene. Iceland's ring road connects the entire country in a ring. Rent a car, put your sun glasses on, play your favorite romantic number and drive through the beautiful country. This will be one of the best adventures in your trip for you'll see a thousand waterfalls, some glaciers, some Icelandic horses and not to forget the wind caressing your hair and your favorite person next to you, this is not an everyday phenomenon. The good thing about self driving through the ring road is that you can stop whenever you like for as much time as you'd like and click as many pictures as you like. If not anything it gives you the pace at which you want to internalize the magical beauty of Iceland.
5. Descend into a Volcano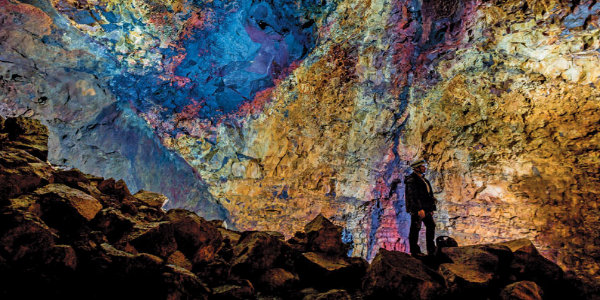 You may have seen a volcano somewhere but have you ever descended into one? Yes, you heard it right, you can go inside a volcano with your partner in Þríhnúkagígur, you will descend 120 meters into a gigantic chamber and come out to gleaming tints of pink, blues, and oranges. What is more millennial romantic than going inside a volcano with your partner and coming out with colors above, literally? The dormant volcano is only accessible with a guided tour and is one of the most unique things you can do in Iceland or even anywhere else. So make sure to add this in your Iceland holiday packages beforehand.
6. Practice Your Horse Riding skills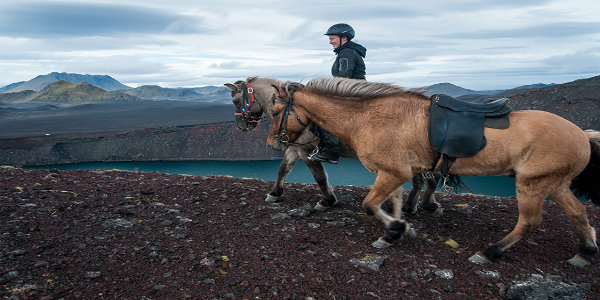 Enjoy horse riding on Icelandic horses through the wild countryside and unwind time. Forget about the cars, bikes on the cosmopolitan highways giving views of decorated steel and glasses instead go ride a horse with wonderful views of nature and envy our ancestors who once upon a time did this every day.
7. Cozy Up in a Hot Spring
After all the walking and horse riding, simply take a dip in one of the plenty hot water springs and geysers generously gifted by nature almost everywhere in Iceland. The hot water spring with wind outside sounds like an impeccable idea of romance and vacation.
8. Let the Northern Lights surprise
To go to Iceland and not see one of the most magical things by nature is downright silly and unthinkable, watch the Northern Lights, or the Aurora Borealis from Iceland and capture the gleaming blues, greens and pink and purples. This is the moment you'll tell your grand-kids about. Make sure to click some pictures to capture this moment forever. You can also finalize your Iceland Holiday Packages according to the months which are best suited to catch Northern Lights, which are from late September to early April.
9. Chase waterfalls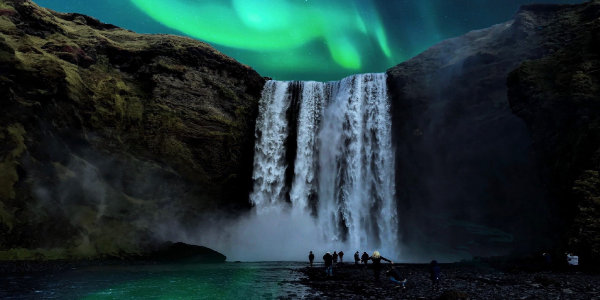 Iceland has plenty of waterfalls such as Goðafoss, Dettifoss, Morsárfoss, Morsárfoss and much much more and each of them are unique than the other so do not miss out on waterfalls.
Don't be surprised if find yourself mentally in Iceland already, the country has that affect on everyone. Plan your trip beforehand so you can get the best of best and do not end up going during the wrong season or else you may miss out on a lot of fun.