Switzerland – 5 Must Do Activities For Adrenaline Junkies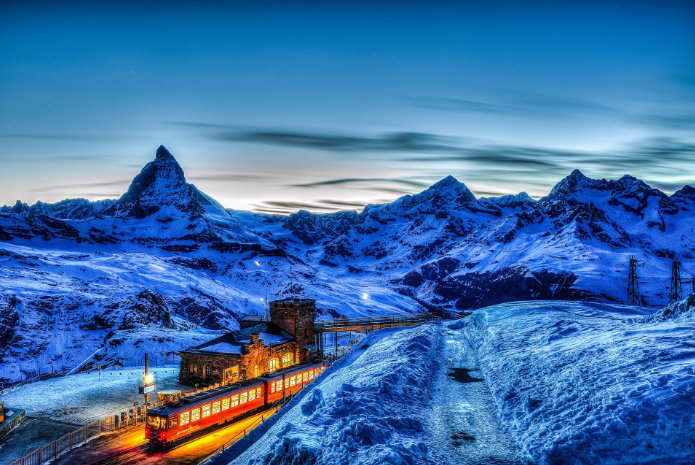 Switzerland, is every traveler's dream. We all are well aware of how gorgeous this European paradise is and the endless praises about the infinite natural beauty one can find here. It is also said that the natural beauty found here is one of its kind and can never be found at any other part of the world. And yes, there is no denying the fact that Switzerland lives up to the name and expectation it has set on an international level. But apart from this, there is a very important factor in Switzerland tour packages which make them all the more irresistible. The beauty of the Swiss Alps often overpowers the fun activities that this country has to offer. This is why we have put together a list of 5 adventurous activities worth indulging in on your Switzerland tour package.
1. High-tide Kayaking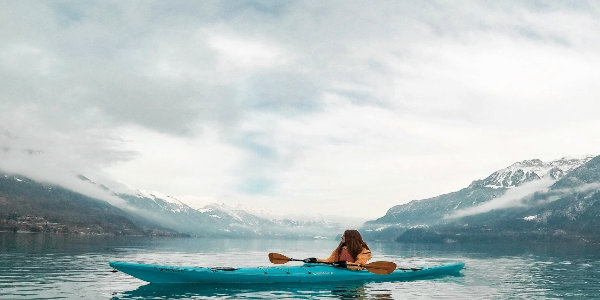 Kayaking is a water-based sport which has gained a lot of popularity in recent years. Here you can hire a kayaking boat in any of the gorgeous lakes such as Lake Thun, Lake Brienz, and even some silent rivers. After this, just float across the waters whilst being surrounded by stunning scenery consisting of snow-capped mountains and steep cliffs. The kayaking schools in Switzerland will look after your safety and will also train you for the same.
2. Parasailing and Paragliding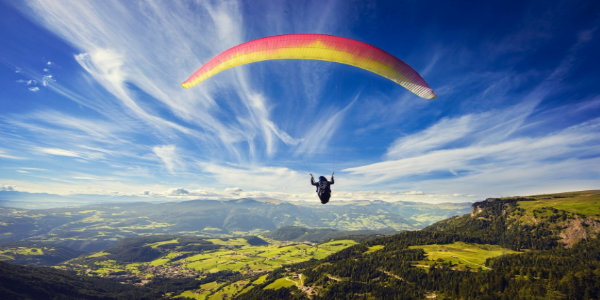 These two activities may sound way too adventurous at first, but the beauty of Switzerland will lure you into going ahead with it. Both these activities are worth a shot. While you are sailing among the clouds, you can witness the high peaks from a different angle altogether and that too, up close. Beneath you will be glacial lakes and the magnificent Swiss Alps that will literally make you breathless, with the cool breeze as well as with the spectacular views. There will be a professional pilot accompanying you who will take care of all the safety equipment and all you have to do is make the most of that moment. The duration of this activity ranges from 90 minutes to approximately two hours.
3. Outdoor activities in the forest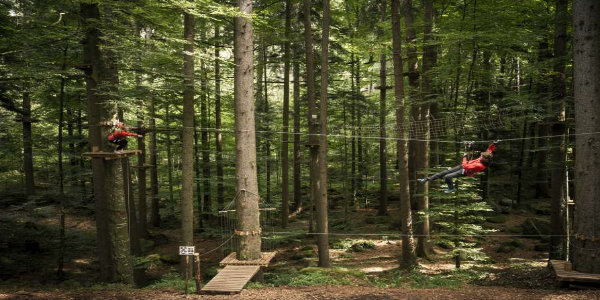 There is no denying the fact that the worldly renowned Swiss Alps are surely a sight to witness. This is why whenever someone mentions Switzerland packages, the majority of us can only relate it to the vision of the humongous mountain ranges. But what often goes unnoticed is the lush greenery which this country offers. The forests here consist of really tall and green trees and there is an adventure park hidden in one such forest. Situated right in the prime location of Interlaken is the 'Heart of Adventure', this adventure park has been designed in such a manner to naturally incorporate features of the forest and amalgamate it with numerous fun activities that will bring out the adventurous side in you.
4. Canopy tours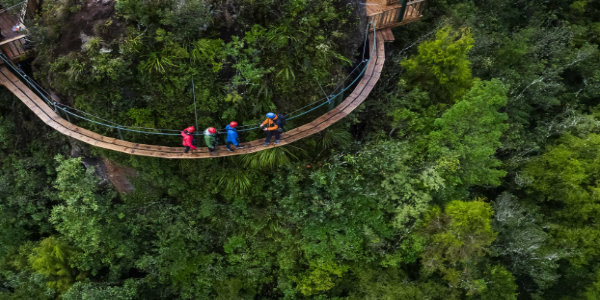 Geneva, the capital of Switzerland is a city which simply can't be missed out on by any of the people booking Switzerland travel packages. This city is an incredible tourist destination without a doubt but there is also another added advantage regarding it which makes visiting Geneva even better. The main tourist spot here is the Lake Geneva, from which the city has derived its name as well as its identity. And now you can take canopy tours at this very location. This is an eco-adventure park which is considered to be the ideal place for adrenaline junkies. This is because, it has various activities designed around this lake such as high ropes, hiking, biking, tower climbing, zip-lining, etc. The Zip Line here must not be passed as you can sway in the cool breeze while enjoying the thrill along with the scenery around you.
5. Skydiving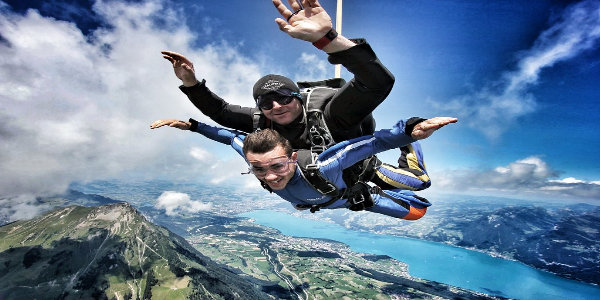 Remember watching all those actors in action movies skydiving with utmost confidence and wishing to do the same but never mustering enough courage to do so? Well, be mentally prepared for the same during your Switzerland tour. The beauty around you will convince you to take the big leap, literally. Just imagine yourself soaring through the clear blue skies and on your way to landing on the paradise that Switzerland is!
Places to visit in Switzerland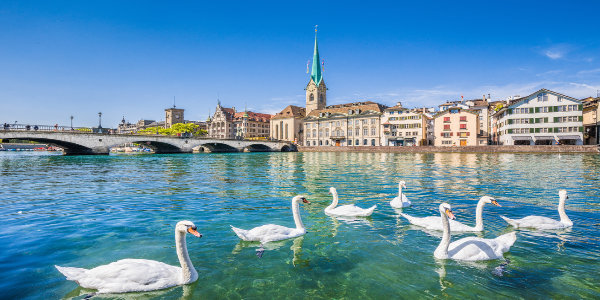 It is quite justified that indulging in such various adrenaline-pumping activities is surely going to occupy almost all your time and definitely all your energy. Despite this, it is important to understand that one can't soak in the entire essence of the country unless and until that individual travels across the land and experiences it right at the ground level. This is why it is necessary to take some time out in order to explore the worth-visiting destinations, listed in your Switzerland tour packages. Visit Zurich, the land known as the banking center and is situated on the banks of a river. Or go to Lucerne, the red-bricked town accompanied by Swiss beauty. You also have Zermatt as an option for those people who wish to go skiing at this renowned ski resort. And let's not forget the main city of Switzerland, Geneva.
Things to do in Switzerland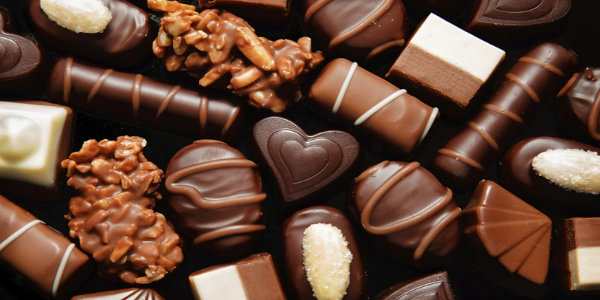 Apart from all the thrilling activities we put up in front of you, there are still a few more activities worth exploring while on your Switzerland trip. Swiss dairy is so popular across the globe and there is a reason behind it, the finger-licking Swiss chocolates. As soon as this chocolate lands on your tongue, it literally melts in your mouth. Also try some cheese, it tastes nothing like your usual cheese. Along with this, pay a visit to the watch brands in Switzerland which are considered to be the smartest and classiest watches made worldwide.