The Best Time To Visit Bali And Things You Will Simply Love In This Magical Paradise
April to October is the best time to visit Bali. Since Bali experiences only two seasons, this is said to be the dry season. Throughout the year the temperature in the day time hovers in between the 80s and 90s and the humidity and precipitation pattern changing at constant intervals. For beach-goers, the lack of rain during the summers makes Bali a more comfortable destination. April to October is also the time wherein the tourism is at an all-time high. This is also the time wherein you can indulge in a lot of outdoor activities such as hiking, sailing, etc. It is always advisable to book your hotels well in advance and not at the peak season since the rates tend to rise from November onwards.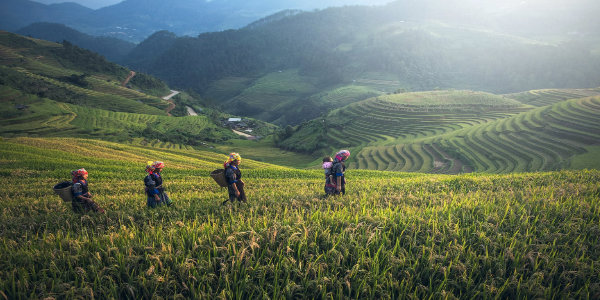 Places to visit in Blissful Bali:
Pura Tanah Lot
Mount Batur
Uluwatu Temple
Ubud Monkey Forest
Waterbom Bali
Pura Ulun Danu Bratan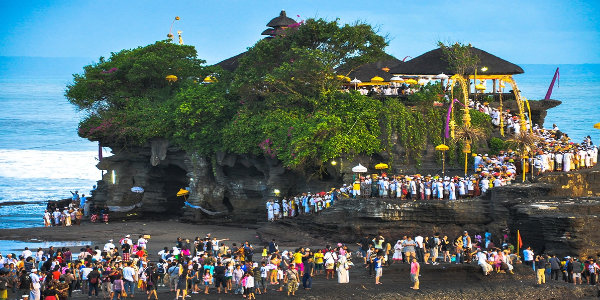 Over the years, Bali has emerged on top as a travel destination for many people who are looking forward for any kind of holiday. If you are planning a holiday anytime soon then Bali Tour Packages gives you the right kind of deals and offers to ensure that your Bali trip is nothing less than amazing. While it is said that there is no right time to visit Bali but April to October is indeed the right time when you can enjoy the beautiful atmosphere of Bali.
When in this magical paradise, here are a few things which you need to keep in mind that shall make you fall in love with Bali.
1. Bali Swing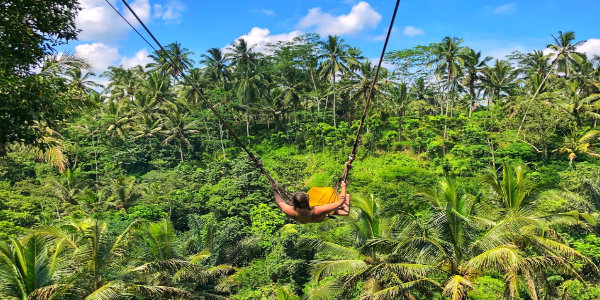 Surely not the kind of swings you would have experienced all this while, Bali Swing takes you on cloud nine, quite literally. Experience breath-taking views of the magical island while you sit on the swing and have the time of your life. The range of swinging begins from 10 meters and goes to as long as 78 meters offering you a bird's eye of the city and also turning out to be the perfect insta-worthy shot for you. All in all, when in Bali, Bali swing is a must.
2. Explore Bali Safari And Marine Park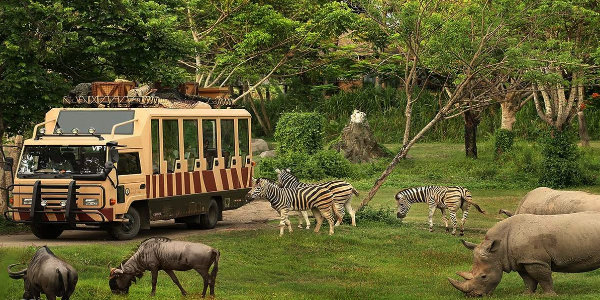 Bali Safari and Marine Park gives you a beautiful insight of the exciting animals that are within this park. This animal themed park boasts of a habitat that has around 60 species where one can find a chance to explore some of the rarest of rare animal species. Indulge into the Bali Safari Bus Ride, be a part of the elephant shows, watch the baby sharks in all their might and get a closer look at the lively orangutans.
3. Trek To Mount Batur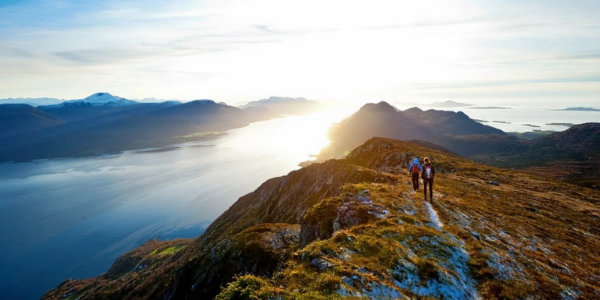 Trekking on top of Mount Batur gives you a glimpse and a rich experience of the amazing sunset scenery which Bali has in store for you. Avail the Bali Honeymoon Package and there can be no better someone than your partner with whom you can trek all the way up only to experience this magical sight. The trek begins at midnight using headlamps and night torches and finally completes with a beautiful view of Mt. Agung during sunrise.
4. Visit Tegallalang Rice Terraces
Said to be the postcard perfect landscapes of Bali, these rice terraces are a visual affair in their own way. In Ubud, these verdant rice paddies decorate the slopes of the hill and leave the tourists spellbound with its exquisiteness. You can go on village tours or go shopping for village handicrafts as there are many places where you can show off your haggling skills and get the best of artifacts to decorate your home.
5. Visit Tukad Cepung Waterfall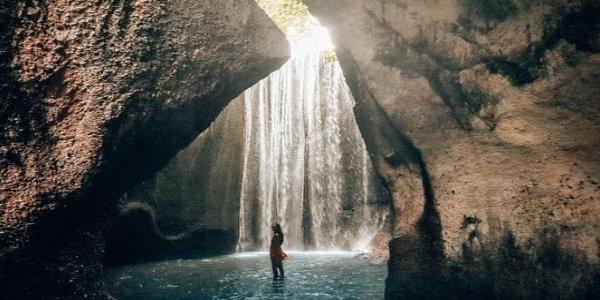 Bali packages takes you on a tour to the Tukad Cepung Waterfall which is a different world in its own. Considered to be one of the best kept secrets of Bali, the waterfalls are hidden behind enormous rocks and makes for a perfect insta-worthy picture. It takes 50 minutes to reach this beautiful place from Ubud.
6. Visit Ubud Palace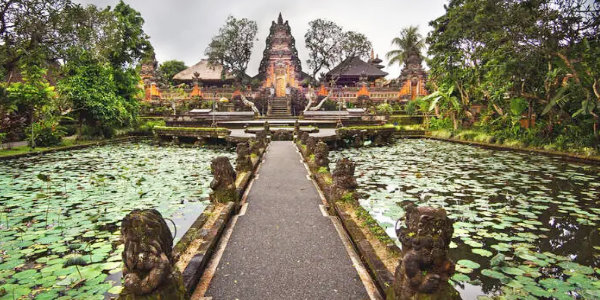 Ubud Palace is a must visit place for all the history buffs as the architecture here, reflects the past grandeur of the Balinese style of art and still celebrates the kind of construction and architecture that was prevalent at that point of time. You can enjoy the dramatic Balinese dance performances and revive the medieval architecture that still exists in time.
7. Head To Seminyak Beach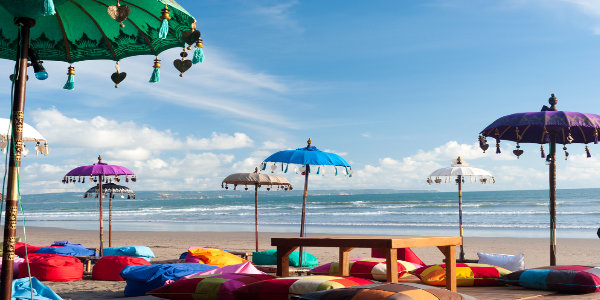 This beach sits comfortably in between Legian and Kuta Beach and is an ideal beach where you can unwind yourself. This beach is simply perfect for anyone and everyone who wishes to enjoy the sun. Right from surfing spots and other adventurous zones to restaurants and bars, Seminyak Beach is widely popular among-st the tourists who visit Bali. Bali Holiday Packages gives you a beautiful tour of this beach so that there is nothing that is to be missed here.
8. Sea Walking At Tanjung Benua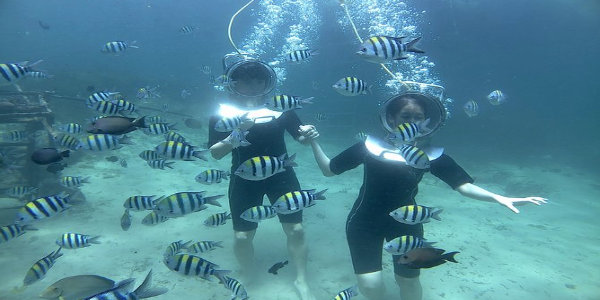 Sea Walking in Bali is something you should never miss as you have to walk on the bottom of the ocean bed where you can witness different kinds of sea of life and also indulge into other kinds of activities. With minimal equipment and hassle, the marine life is surely something you would relish for a long long time. Come face to face with the breath-taking sea life while you have availed your Bali Holiday Tour Packages
9. Bali Treetop Adventure Park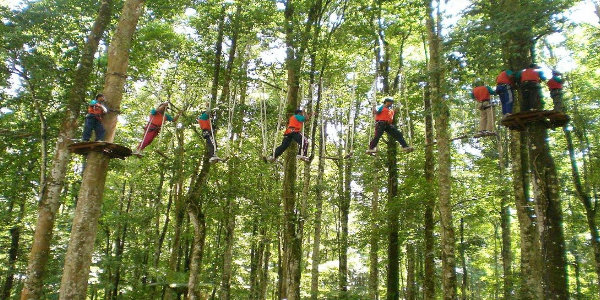 Bali Treetop adventure park is for all the ones who wish to get their adrenaline pumping in the lap of nature. With dense trees and greenery on all sides, the treetop park offers you with various kinds of adventurous activities such as suspended bridge, Tarzan jumps, flying fox, spider webs and many more. The various range of activities here, makes this place as a perfect spot for family outings when you are on your Bali Tour.
10. Cooking Classes In Bali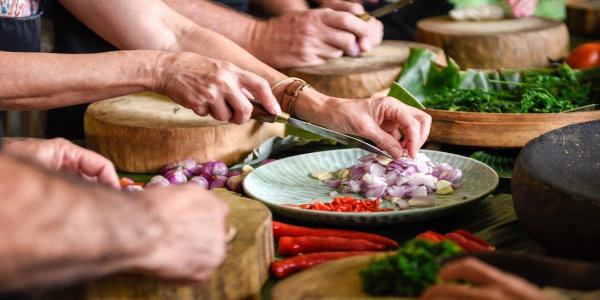 When you are on your Bali Tour, you can always be a part of the many cooking classes that take place. Ubud gives you a deep insight into the traditional culture of Bali where you are spoilt for choices and various cooking lessons too. If you have a chef hidden within you then this is the right time when you can explore the many kinds of cooking activities. While you are on your cooking tour, you can also explore the local markets of Bali.
Make the most of your Bali Tour when you avail the Bali Tour packages and visit these amazing places that Bali has in store for you.