10 Unique Sights You Will Only Find In Sri Lanka
Full of romantic landscapes, stirring mountains, lush green tea gardens and golden beaches, the island nation of Sri Lanka is nothing short of magnificent. The country has no shortage of beautiful awe-inspiring spots, natural, historic and cultural, each more picture perfect than the next. Take a visit to these beautiful places in Sri Lanka and trust me it will be difficult for you to go away.
Sri Lanka is a magical place and if you're in with the trends you will know that it is a place people want to go to now. It is being explored and all of us are loving it. The marvelous scenic beauty and the warmth of the people there is unbelievable. Here are some of the unique sights that you will find only in Sri Lanka with any Sri Lanka Holiday Packages.
1. Explore Sri Lanka's largest cloud forest – Horton Plains National Park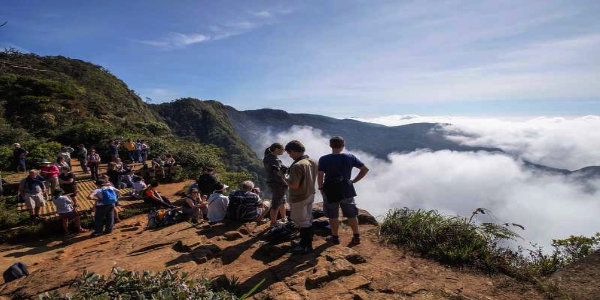 The Horton Plains National Park is a grassland and cloud forest protected area in the central highlands of Sri Lanka, with a unique ecosystem that allows it to create its own climate. The sweeping landscape of the plains with its knotty trees and devilish fog makes for a mystical setting straight out of Narnia. The 9-mile circuit takes one through its endemic plants and woods that are home to native mammals such as the Sri Lankan sambar deer and blue magpie, and past the sheer World's End drop and Baker Falls. Horton Plains can easily be done as a day trip from the colonial city of Nuwara Eliya, or Warwick Gardens if you would like to experience a typical, old-school tea estate bungalow life. Roam around here with our special Sri Lanka Holiday Package.
2. Spot leopards and elephants at Yala National Park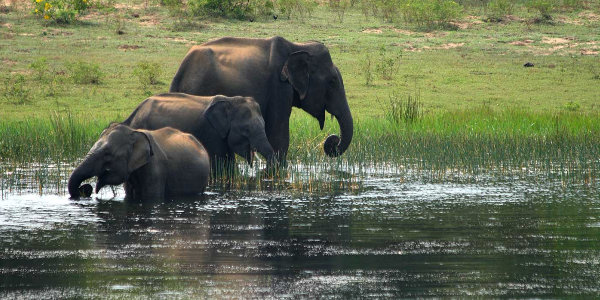 Yala National Park is the most visited parkland in Sri Lanka, and is Sri Lanka's second largest park. The park is the habitat of a large variety of wildlife, especially Sri Lankan elephants and giant birds that flock water bodies such as pelicans, painted storks, ibis, spoonbills, peacocks, and cormorants. It also has one of the highest densities of leopards in the world. Situated in the lowest peneplain of Sri Lanka, Yala's elevation goes right down to as low as thirty metres near to the coast. One of the foremost distinctive sights it offers is leopards and elephants by the ocean, at their sea level home in Yala. You would guaranteed not get a sight like this anywhere else so visit this place with a Sri Lanka Package.
3. Unwind in Trincomalee; it's worth the drive, and the dive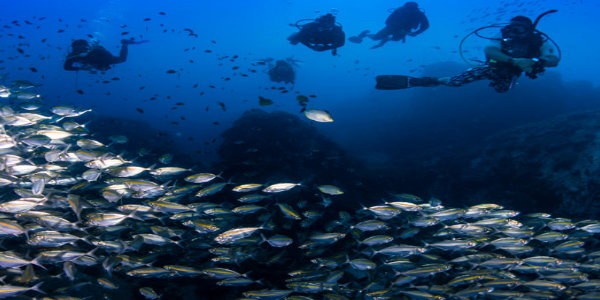 About 265km from Colombo, Trincolmalee is far out on Sri Lanka's east coast. Once caught within the throes of the country's long warfare, it was off the tourist map for a long time but offbeat travelers are slowly sitting up to take notice of it, and for a good reason. Trinco, as it is popularly known, has some of the country's most beautiful beaches such as Nilaveli and Uppuveli. The azure waters are a gorgeous contrast to its white sandy stretches, and are home to the blue whale, dolphins, and have some great diving spots such as those at the Pigeon Island marine national park.
4. Play with baby turtles in Bentota
Bentota is similar with beach holidays, but the Kosgoda marine turtle Conservancy is adding vast worth to the beach city by its stellar work. A family-run initiative of the Pereras and spearheaded by Dudley Perera, the sanctuary focuses on protecting nesting sites and offers rescued eggs safety from predators. It is a place you can go with family or alone it is completely your choice so see it with a Sri Lanka Tour Package. Only few hatch-lings survive it to adulthood, and Kosgoda provides an environment to maximize that number. The price ticket fee and donations go towards the maintenance of the conservancy, where you can see a variety of baby turtles, physically impaired adult turtles that would be easy prey, and day-old hatch-lings before they return home to the ocean. Team your Bentota visit with a visit to Kosgoda, where you can also volunteer over a weekend, or visit on a day trip from Galle.
5. Walk around Cinnamon Gardens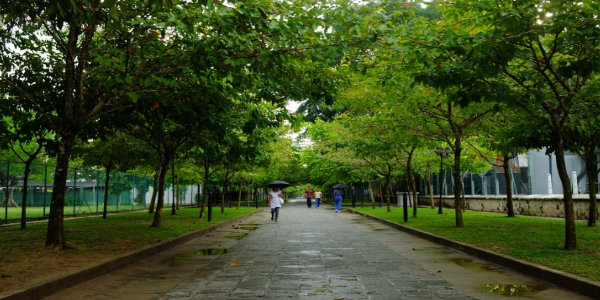 Colombo 7 is the capital's historic district and also its swankiest residential and commercial area. The large cinnamon plantations that existed here in the 18th century were slowly replaced by large aristocratic homes of the nobility and then the diplomats, and also elite convents and universities. Walk around the space to see the Independence square, the national museum, the town hall and the Victoria park. You can additionally shop at Odel, a hip and popular Sri Lankan stop for latest trends and souvenirs. Round it off with a drink at the very stylish top bar of Colombo seven, a hotel there honoring the area's name and which offers fabulous night views of the Colombo skyline.
6. Ella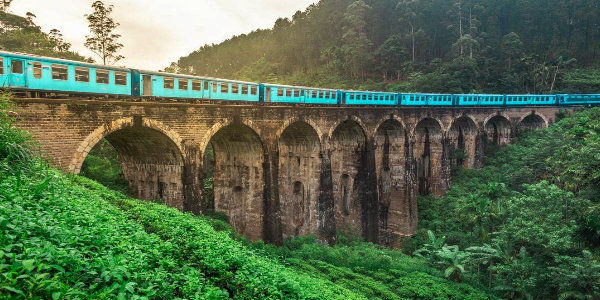 Get infatuated by the gorgeous views through Ella Gap overlooking a spectacular gap in the southern mountain wall. Situated within the center of gorgeous country, with tiny vegetable plots, tea plantations on the hill slopes and forests on the tops this hill station is nothing but breathless. Ella undoubtedly, is one of the most beautiful places to visit in Sri Lanka so know more about it today with any Sri Lanka tour package.
7. Nuwara Eliya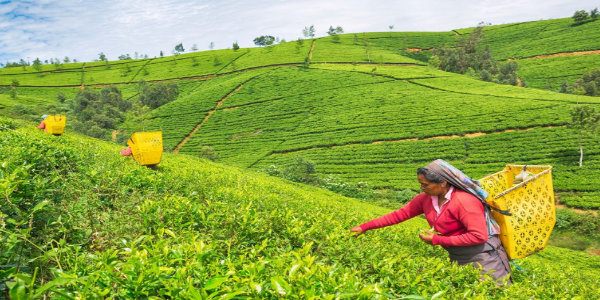 A nineteenth century hill station Nuwara Eliya retains its colonial ambiance with its golf links, gentlemen's clubs and mock-Tudor buildings. It is one of the most beautiful locations in Sri Lanka for a scenic trail ride. Experience the gorgeous views of the encompassing tea plantations, waterfalls and dramatic mountains the train takes you from city to Nuwara Eliya. You wouldn't want the ride to end!
8. Polonnaruwa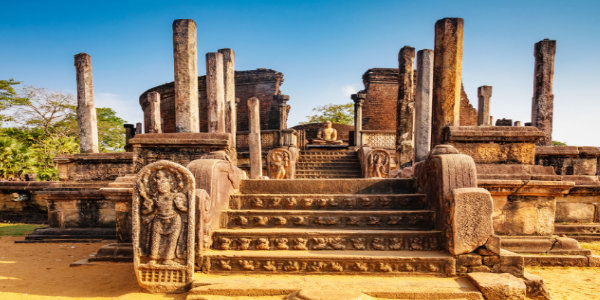 The next place within the list is again a town that's popular for the temples. You could simply spend your day imagining the traditional town life at the ruins of Polonnaruwa. Well preserved and packed with archaeological treasures with hundreds of ancient structures like tombs and temples, statues and stupas it is difficult to not be amazed by the ruins here. This is far-famed to everybody that Sri Lanka is the country of temples and also it has several monuments and heritages that depict its history and culture. Polonnaruwa is one such place that's extremely popular among the tourists and one can get to experience the real life of Sri Lanka here.
9. Adams Peak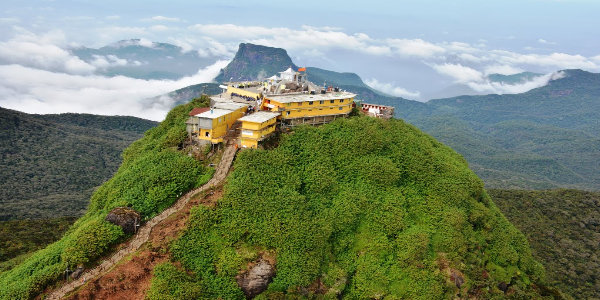 The next destination that we are getting to add in this list is Adam's peak. Adam's peak is amongst the most beautiful places in Sri Lanka which you must see with any Sri Lanka holiday package. Climb the slopes at midnight to look at a breathtaking sunrise at dawn that will be hard to forget. A World Heritage site filled with biodiversity, it is difficult to match the spectacular views from Adams Peaks in the whole of Sri Lanka and makes it a must explore place with Sri Lanka Tour Packages. The name itself of this place is exclusive so is the destination. Adam's Peak is located in middle of Sri Lanka and that one thing for which its known is called Sri Pada. Sri Pada is basically considered as the footprints of Buddha.
Apart from this religious and spiritual importance of this place, it is known for the beauty that the vivid greenery provides it. Along with that, if you'll visit the highest of the peak, then you'll witness some very wonderful views of the environment. So, the little difficulties that you will have to bear are worth for the sort of experience that the place offers you.
10. Mirissa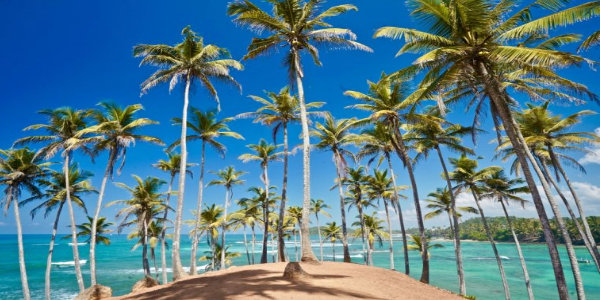 Spend your days, soaking in the sun on a hammock and whale-watching at the tiny village of Mirissa, one of the most appealing beach hideaways in Sri Lanka. The real world will be forgotten as soon as you enter this beachy paradise. Mirissa positively needs to get on your list of gorgeous places to go to in Sri Lanka for an incredible vacation. Not everyone seems to be keen on the rush and crowd of the town. Many of us want to spend our holidays in peace and in some quiet places. So, if you too are one such person and you're in Sri Lanka, then you must definitely visit this lovely village known as Mirissa.
Don't miss a chance to see all this with our Sri Lanka Tour Package.