A Foodie's Mini Guide To Great Food In America
One of the best things about travelling is the option of trying out different cuisines, local food and most importantly the street food, which says a lot about its country, people and their lifestyle. America never sleeps, the country is perpetually busy therefore the concept of street food is very common there. A sandwich and coffee translates as lunch for a lot of people in America. If you are a foodie and love trying the local street food of the place you visit then here is an article on, 'The street food of the States – A foodie's mini guide to great food in America'.
1. Tacos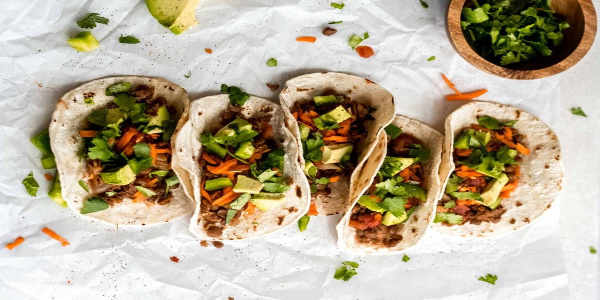 Tacos are simple, filling and healthy depending on the kind of filling you chose. This traditional Mexican dish consists of corn or wheat tortilla topped with a filling. There are a lot of options when it comes to filling, the most common are meat, vegetables, and cheese. Tacos are often garnished with various condiments, such as salsa, guacamole, or sour cream, and vegetables, such as lettuce, onion, tomatoes, and chilies.
Places to try Tacos in America:  La Taqueria in San Francisco, Veracruz All Natural in Austin, Birreieria Zaragoza in Chicago
2. Frito Chili Pie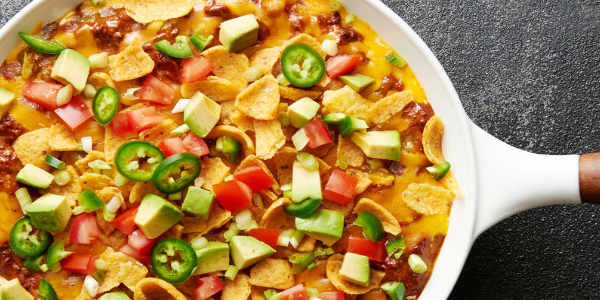 Frito pie is not pie at all but a pile of Fritos with chili on top. One of the most common ways of serving it is from the chip bag itself. The bag is split down the middle, and the chili is poured inside it. It is generally eaten with a fork. Easy to carry around while some locals in Texas also call it as the walking Tacos. Very common in Texas, Frito Chili Pie is garnished with shredded cheddar cheese and chopped raw onion.
Places to try Frito Pie in America:  Five and Dime in New Mexico, Dog House Drive In in Albuquerque, Duran's Station in Albuquerque
3. Hot Dogs
Slice a bun from the middle and place a grilled or steamed link-sausage or veggies in the opening and dress it with mustard or a sauce of your wish and there is your typical hot dog on which thousands of people in America survive every day. Hot dogs are very popular on the American streets therefore easily available and in a lot of varieties for instance, a typical New York hot dog is topped with sauerkraut, onion sauce and spicy brown mustard instead of a mustard or ketchup which is most commonly used with Hot Dogs.
Places to try Hot Dog in America: Duk's Red Hots in Chicago, Duly's Place in Detroit, Happy Dog in Cleveland
4. Doughnut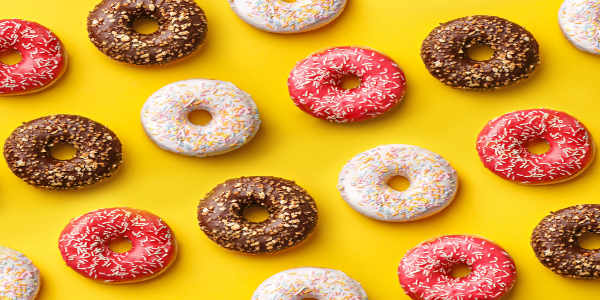 From all the things to do in America one the best one is to indulge in the variety of desserts that the country has to offer. Doughnut is comfort food for many and nobody blames them for it. Easily available almost anywhere in America or even world. You can find doughnuts in bakeries, supermarkets, food stalls, and franchised specialty vendors. The two most popular types of doughnuts are the ring doughnut and the filled doughnut and they are available in almost all flavors, all around America. Very commonly eaten for breakfasts, doughnuts are America's one the most special street food items.
Places to try Doughnuts in America: Voodoo Donut in Portland, Dough in Brooklyn, Bill's Donut Shop in Centerville, Firecakes Donuts in Chicago
5. Cheese Steak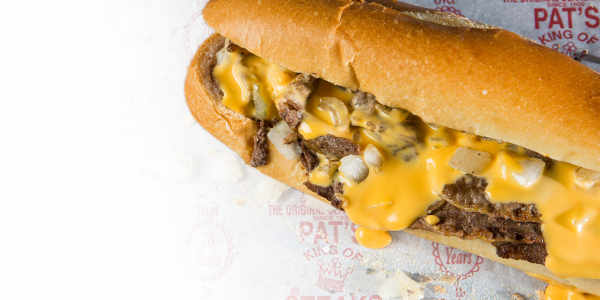 Philadelphia's gift to the world, Cheese Steak is a sandwich which is made from thin sliced pieces of beefsteak and melted cheese in a long hoagie roll. The first Philly cheese steak restaurant in the world, Pat's King of Steaks is named after the man who claimed to give the original Cheese steak recipe to the world. Cheese steak is extremely famous in Philadelphia as a fast food and there are streets full of vendors and restaurants serving you some mouth watering steaks.  If you are visiting Philadelphia as a part of your America tour package then do not miss out on trying authentic cheese steak. They serve the best in the entire nation.
Places to try Cheese Steak in America: John's Roast Pork in Philadelphia, Tony Luke's in Philadelphia, Geno's Steaks in Philadelphia.
6. Croquettes
Croquettes or Croquetas is a small bread-crumbed fried food roll containing ground cheese, mashed potatoes or vegetables as the main ingredient served with a filling, such as sautéed onions, mushrooms, or boiled eggs. It is generally shaped into a cylinder, disk, or oval shape and then deep-fried. The croquettes of the east coast of America are mostly stuffed with chopped fish or crab meat, mixed in buttery dough and then deep-fried. Croquettes are a popular street food item in South Florida.
Places to try Croquettes in America: The Bazaar by José Andrés in Miami, Dos Croquetas in Miami
7. Hamburger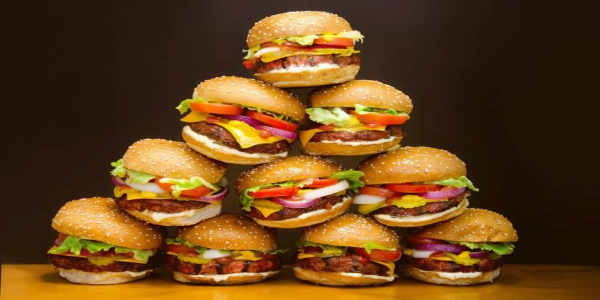 A Danish immigrant Louis Lassen created Hamburger in America in 1900 and there is no looking back since then. Come what may, no matter how much the times have changed, Hamburgers have been constant on the streets of America, no matter what. A cooked patty of ground beef is sandwiched in a hamburger bun, dressed with onion, lettuce, tomato and cheese and dressed with mustard, ketchup or mayonnaise gives you your perfect original hamburger.
There are a number of things to do in America, right from enjoying the beaches, the mountains to sky scrapers and crazy roller-coaster rides but if you are a foodie do not miss out the variety of food that you get here. The number of varieties in every dish is unimaginable, giving you a lot of options to choose from. There are also vegetarian options available in the above list of food dishes such as Tacos with beans and corn filling, potato croquettes, vegetarian hot dogs and a vegetarian cheese steak with tofu or cottage cheese. Nobody will blame you if you eat one more doughnut while returning back to your country.