Is it your first time in San Francisco? Read this
USA tour package is incomplete without San Francisco. The Silicon Valley, the city of dreams, breeze, entertainment and beautiful houses is no doubt a bit expensive from other states but once you visit you'll understand that it is worth every penny. If you are someone who has booked a USA holiday package and are visiting San Francisco for the first time then this article will help you.
Things to do: Here is a list of things that you must do in San Francisco
1. Walk the Golden Gate Bridge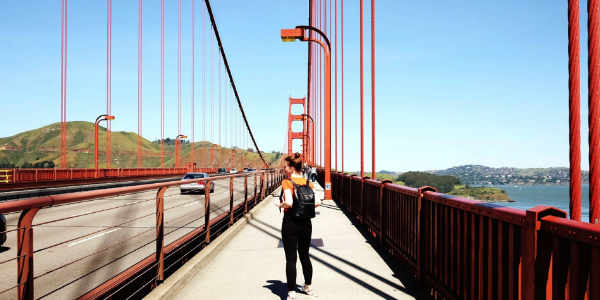 There's no angle from which this dreamy historic bridge can look bad. Golden Gate Bridge without a doubt plays an important role in making San Francisco well San Francisco. It is impossible to have a USA holiday package without a visit to the Golden Gate bridge. The streetlamp layouts, railing and walkway designs make this no less than a piece of art. There are multiple spots from where the view of this International Orange colored bridge looks like a million bucks such as Pier 39, Coit Tower, or the Marin Headlands. Take a walk on the Golden Gate Bridge with your loved ones or even alone if you like, feel the breeze, look down and enjoy the view of waters, click some pictures but most importantly take in the feel of the bridge.
2. Take an Alcatraz tour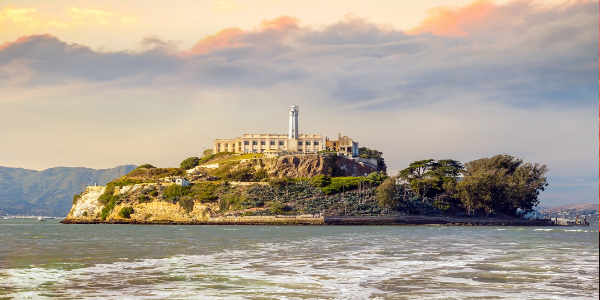 Alcatraz is an island in San Francisco which earlier served as a prison to America's most dangerous criminals. The island was developed with facilities of light house, defense fortification, military prison as well as a federal prison. There are various cruises that take you on a tour to this island. You can book a day tour, an early bird or a night tour whichever suits your schedule.
3. Visit Union Square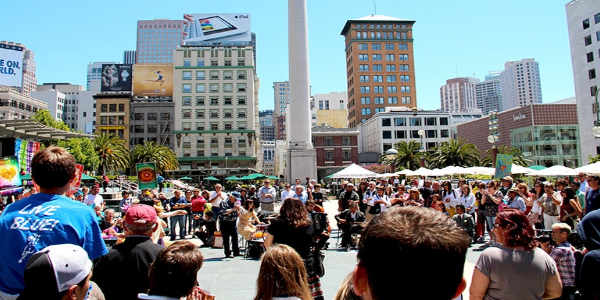 If you want to shop, eat, get entertained all at once then Union Square has to be a part of your itinerary. This 2.6 acre public plaza has everything that you need to spend a good day in the city. It is surrounded with district theaters, shopping centers, restaurants, hotels, pubs and what not. It is considered to be a shopping hub so you can shop till you drop. Plus during winters look out for options to ice-skate near Macy's store in Union Plaza. Union Square is between Geary and Post and Powell and Stockton. You will find cute benches where you can relax, enjoy your lunch and maybe sketch if you like, as long as you are having fun.
4. Ride a San Francisco Cable Car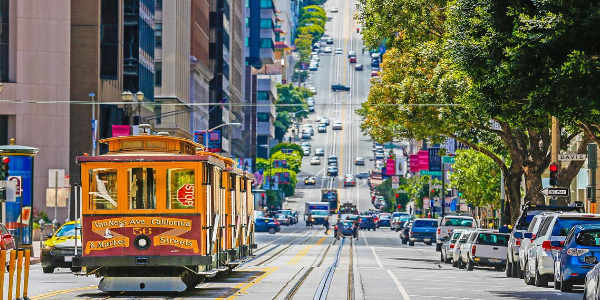 Experience it while it is still there, world's last manually operated cable car system in San Francisco is a must experience. Cable cars in San Francisco have been on since 1873. While you ride a cable car you can enjoy the views of the city. The ride gives you a vintage experience while the views outside it keep getting modern.
5. See the world's crooked street
Lombard Street is popular as one of the most crooked streets in the world. The winding street is designed in a way that it is safe for cars drivers and pedestrians alike. If you want to enjoy the beautiful houses which are built on the street, make sure you walk down the Lombard Street.
6. Grab dinner in Chinatown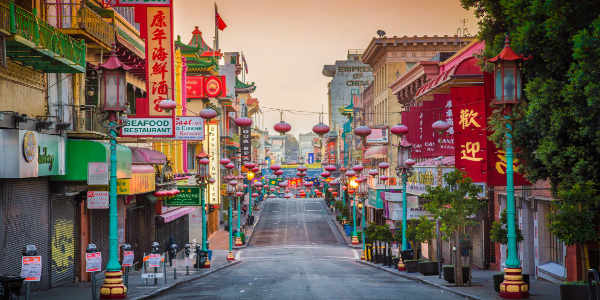 Chinatowns all over the world are famous and why shouldn't they be. With so many delicious varieties in food, hip cafes, colorful lanes, Chinatowns begin to grow on you the more you visit them. The Chinatown in San Francisco is one the biggest outside Asia and thus has crazy options for almost everything you can think of, right from cafes, to bars to nail spas and shopping options for home décor, clothes, food almost everything. It is a world in itself, no wonder the entrance to Chinatown at Grant Avenue and Bush Street is called the 'Dragon's Gate'. If you are a foodie and want to try authentic Chinese cuisine then you will not regret having dinner at China Town. This may end up being one of the most memorable dinners of your USA tour.
7. Go on a Napa Valley wine tour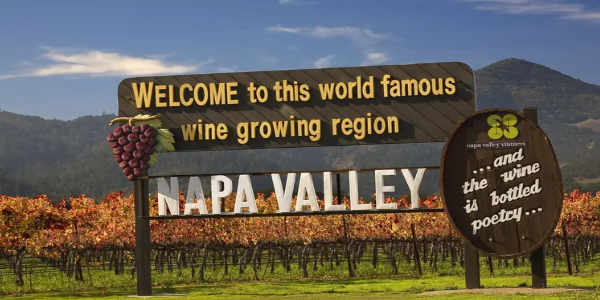 If you like wines or have always wanted to know about them then do not forget to include a Napa Valley wine tour in your USA tour package. There are multiple tours available, you just have to decide which one work best for you. Napa County is popular for hundreds of hillside vineyards in the Napa Valley wine region, giving you tons of options of the kind of tour you pick. Especially if you are a beginner you'll enjoy the information on wines, the way they are made and of course you can taste and buy them fresh from the wineries.
San Fransisco has everything, the hills, the beaches, the pubs, and headquarters of virtual world giants, the hub of shopping centers and tons of cool breezes. San Fransisco is clearly a place you do not want to miss adding in your International tour package.