Travel Diary : Back from New Zealand – Rajendra Shah
1, 2, 3, …..,10 shouts Mukti (our tour leader) in our coach to check whether all of us (32 passengers in total) were in bus and later instructed our coach captain that 'We are good to start our journey'.
I am Rajendra Shah from Pune hereby sharing my account of New Zealand group tour taken with Flamingo this 27th February 2020 for 10 days.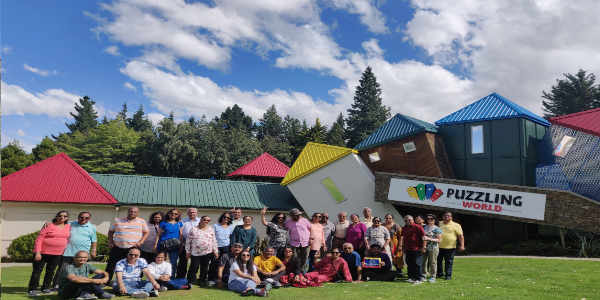 Suddenly tears rolled out of my eyes, as we all were were emotional, sentimental and at the same time proud. Our hearts were full of pride and love for our nation while we all sang in chorus our national anthem in one voice, one tone, एकसुरमे in the beautiful 30 million years old Waitomo Caves. There could not be any other better song selection to sing in that given place and situation which undoubtedly gave the best acoustics experience. I felt so happy in that moment that I decided to call it the highlight of my New Zealand holiday.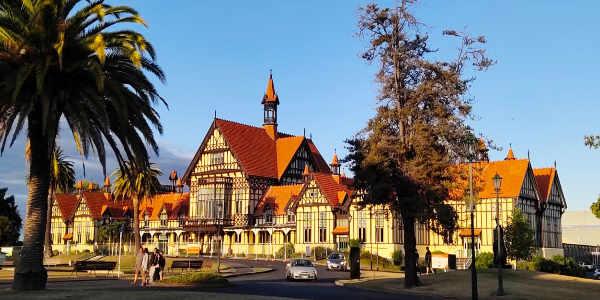 Polynation Spa, the geothermal bath experience in unique mineral rich water. It was an ultimate lifetime experience where everyone enjoyed like a Romeo and Juliet or love birds or honeymooners. Such a romantic experience l doubt anyone had taken before where we are forgot our age, status, fear, and inhibitions – all of us were lovely senior citizen couples who became young and enjoyed and relaxed beyond the expectations. Thanks Flamingo for that half an hour amazing experience.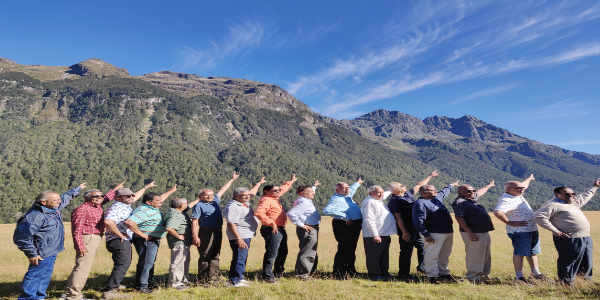 The nature of New Zealand is wonderful, no words to describe it – Mount Cook, beautiful turquoise lakes, Milford Sound Cruise, sprinkles of excellent Bowen Falls, jet boat ride in Queenstown, quirky Wanaka Puzzling World and the Rotorua Waitomo Glow Worm Caves, all were mind blowing. And what we get to see from the window of the coach is like a frame of excellent paintings, lush green grass pastures, trees, beautiful homes, etc. we enjoyed every second of this trip. I just couldn't stop talking pictures. In the last couple of days l was so tired of taking pictures that I decided to capture the beauty in my memory.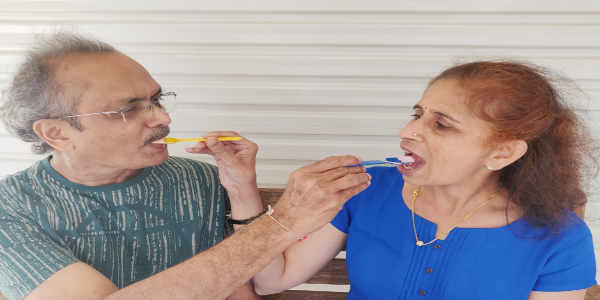 Questions like the below strike me:
How is it possible?
How is this so beautiful?
How is everything so clean?
How are all so disciplined?
How is everyone smiling?
How come people are always ready to help?
But the answers make you feel comfortable. All are so self-disciplined and each and every person here behaves like an 'Ambassador of New Zealand' which enhances glorifies the country's image. This is exactly what we need to learn from this country.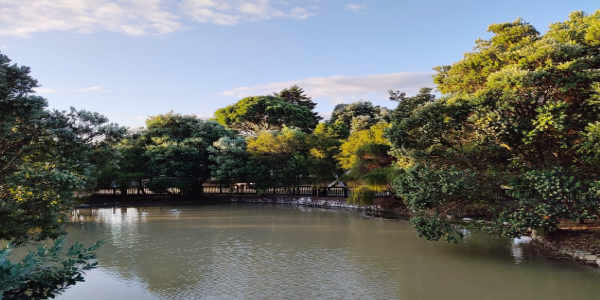 This tour did not just help us explore the history, nature, civilization of New Zealand, but it helped us to become more human, taught us many aspects of humanity, sharing, co-operation, thinking of others people's comfort zone, helping each other, adjustment, acceptance, and what not!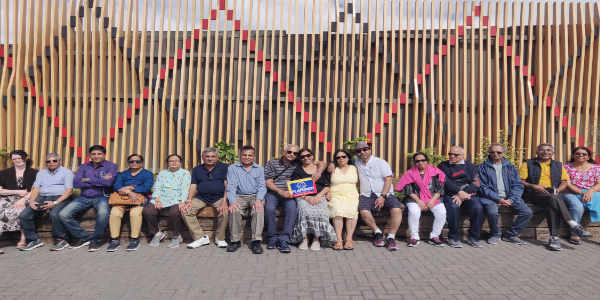 We have seen all the lovely couples in our tour, a person like Janakbhai, a consultant, an actor, a singer, a social worker, नोक झोक couple Surendrabhai, bhabhi giving perfect reactions, Kirti Uncle with a पोतडी of jokes, senior most couple Avinash Uncle taking utmost care of his life partner Pravina Aunty. Best photographers of the tour were Deepakbhai and Devendrabhai. Mahendrabhai was so soft natured and soft spoken prepared to mould in any situation and always smiling. No complaints, sharing knowledge and experiences, respecting others views, always cool. All in all such a tour gives kindergarten senior citizens like us lessons of life, behaviour, and corrects us.
Now I think it's time to say we are good to depart. Assuring everyone to meet again!