Reasons why Kerala is a must visit destination in India!
The state of Kerala is located in the Southern part of India. Kerala is known for its Palm Trees, Lavish Beaches, Backwaters, Wildlife, Monuments, Pilgrim places, Ayurveda, etc. There are a lot of places to visit, a lot of things to do and experience in Kerala. The greenery and the enchanting landscapes are mesmerizing. It is also known as the "God's own country" due to the scenic beauty and natural beauty. Kerala is famous to be visited for family trips and honeymooners. The literacy rate in Kerala is highest in all other states in India. If you are craving for an amazing relaxing holiday with nature and greenery, without having a second thought book your Kerala tour package as here you get everything at one place.
Best Time to Visit Kerala
Kerala can be visited at any time of the year but it is believed that December to February is the most beautiful month to visit which has pleasant weather and a comfortable climate to enjoy the destination. As the Kerala Tourism is growing, this place is just perfect for honeymooners, families, group of friends, and backpackers also.
Kerala is a destination for all seasons, however, as at each time,it has something different to offer.
Safety in Kerala
Kerala is a very safe place to travel. Kerala doesn't have any 'must-avoid' type areas that cannot be visited. The literacy rate in Kerala is very high as compared to the other states of India. The locals are very helpful, gentle, and always kind willing to lend a helping hand.
Getting around Kerala / How to reach Kerala?
Flight, Train, and Bus options are available from almost all statesin India to reach Kerala. One has to book a taxi/cab to move around different internal places in Kerala. The proximity is not very near so traveling has to be done through a rented vehicle. You can visit almost all the places through a taxi/cab in Kerala.
Why Visit Kerala?
Kerala is known as "God's own country" which has many places one can visit during their stay. You can experience the Tea Trail in Munnar, enjoy the backwaters houseboat stay in Alleppey, and visit the famous Kovalam Beach, visit the spice plantations and gardens in Thekkady and the list continues on and on. There are so many options one can choose from.
1. Visiting Kerala for Tea Trail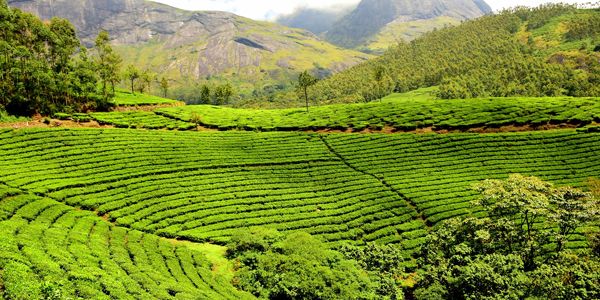 Image Source: thereisenindia.com
Experience the exciting Tea Trail in Munnar. Visit the Tea factory with your friends and loved ones who love Tea. The famous tea plantations are the Kanan Devan Hills which have some scenic beautiful views of the valley. This tour can be done in a jeep ride which will ride you through the tea estates and narrow roads with few bends. Later visit the tea factory where you can have freshly picked tea, which is processed and made on the spot. Click pictures in these amazing green tea estates for wonderful memories.
2. Visiting Kerala for Backwaters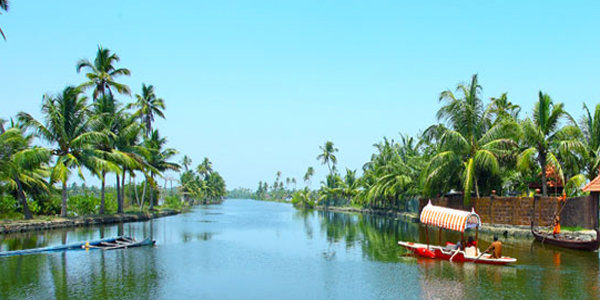 Image Source: keralahoneymoontourpackage.org/
There are a lot of options for experiencing Backwaters in Kerala, but Alleppey is one such place which is the most popular for backwaters. It is one such destination in Kerala that must not be missed at any chance. It is located in the Kottayam district on the banks of Vembanad Lake. It is also often called the "Venice of the East". Winters are considered to be the best time to visit Alleppey backwaters. The weather is very pleasant with an amazing ambiance around.
3. Visiting Kerala for Ayurveda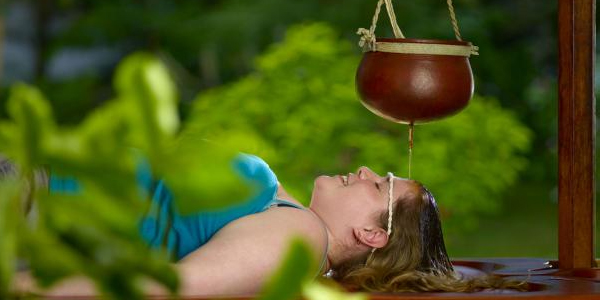 Image Source: keralahoneymoontourpackage.org
Kerala is famous for Ayurvedic healing treatments. There are various top Ayurvedic resorts that have a peaceful environment and have an excellent range of all the treatments. All these treatments are done by the top-class experts and also custom Ayurvedic treatments are designed specially as per the treatment package needed.
4. Visiting Kerala for Pilgrim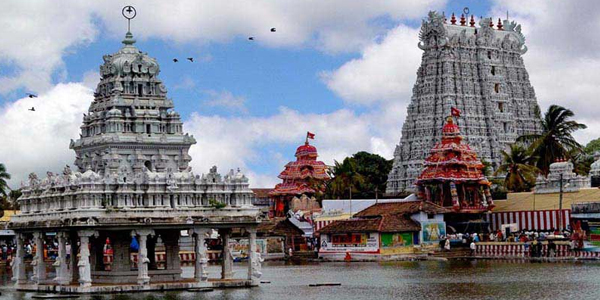 Image Source: dynamic.tourtravelworld.com
Kerala has many pilgrimage sites and centers. These pilgrimage centers are for all religions – Hindus, Muslims, Christians any Jains majorly. Some of the popular pilgrimage centers are AttukalBhagavathy temple located in Trivandrum, Guruvayoor Temple located in Trichur,and many more.South India offers a real holistic feeling every person craves for. Enjoy and feel the spirit of happiness and goodness after visiting these places of pilgrimage.
Check out the list of some famous places to visit in Kerala
Kerala has so many beautiful and natural scenic places to visit. Some of the places to visit when in Kerala are as follows:
1. Kochi (Cochin)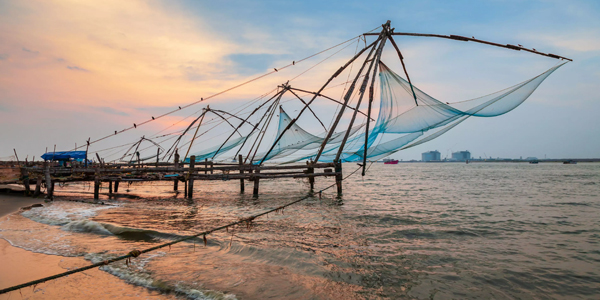 Image Source: static.toiimg.com
Kochi is also known as Cochin. It is the most populated city in Kerala. Kochi is famous for its colonial history with a glorious past. It is a city with a commercial port and trading history. There are many things one can do while in Kochi – Shop for Spices, Learn history at the Kerala Folklore Theatre and Museum, Watch a traditional dance performance, Go on a heritage walk at Fort Kochi and the list continues.
2. Munnar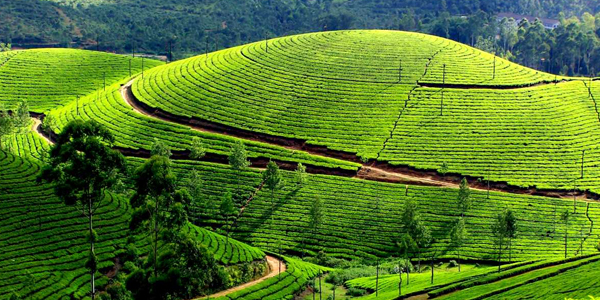 Munnar is located in the Western Ghats mountain ranges. It is a small town famous for its tea plantations on the hills. It is one of the most desirable hill stations in Kerala. It is extremely scenic and a paradise for the tourists. It is advisable to visit Munnarwhen the weather is pleasant especiallyin winter from December to February.
3. Thekkady
Image Source: www.ekeralatourism.net/
Thekkady is famous for its Spice Garden and the Periyar Lake and National Park.  One can enjoy shopping for spices in the Spice Garden and also have a relaxing fun time at the Periyar Lake and National Park.Periyar is the longest river in Kerala.
4. Alleppey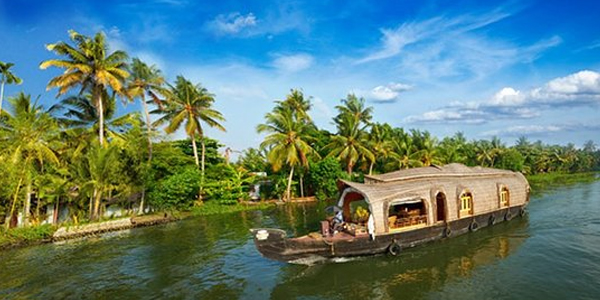 Image Source: media-cdn.tripadvisor.com
Alleppey is a famous town with beautiful canals, lagoons, and beaches. It is also known as the Venetian Capital of India and the "Venice of the East". This place is worth visiting for exploring the backwaters. It has the houseboat cruises in the backwaters which are truly iconic and also attract a lot of tourists each year.
5. Trivandrum: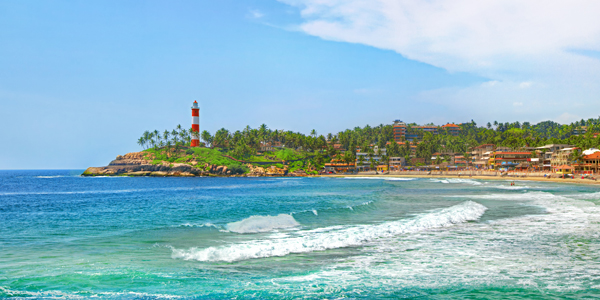 Image Source: dd0w3jaz1pep7.cloudfront.ne
Trivandrum which is also known as Thiruvananthapuram is the capital city of Kerala. It is majorly popular and famous for its Padmanabhaswamy Temple and Kovalam Beach. It is considered to be the best city to live in Kerala. Thiruvananthapuram means the "City of Lord Ananta" which refers to the God in Padmanabhaswamy Temple. It is also been said that Padmanabhaswamy Temple has the highest gold which inturn calls it the wealthiest place of worship in the world.Kovalam Beach is very popular amongst foreign tourists as this beach is very clean with low tidal waves and shallow waters.
6. Kozhikode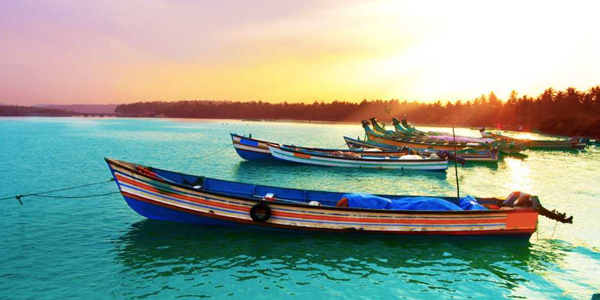 Image Source: www.holidify.com
Kozhikode is a city located in the coastal area of Kerala. It is a very important spice trade center. The Portuguese explorer Vasco da Gama landed here in the year 1498.The beach at Kozhikode has an old lighthouse that has a popular spot from where the sunset can be watched.
Kerala tourism has been famous for its ecotourism initiatives. The main languages spoken in Kerala are Malayalam, Tulu, Kannada, Marathi, Konkani, and many other languages.  Apart from God's own country – Kerala has several different nicknames like Land of Coconuts, Land of Trees, and Spice Garden of India. The destination has plenty to explore assuring experiences like never before. So plan your Kerala tour package and get ready to experience all the above reasons with Flamingo Transworld.