Why Kerala is known as God's Own Country?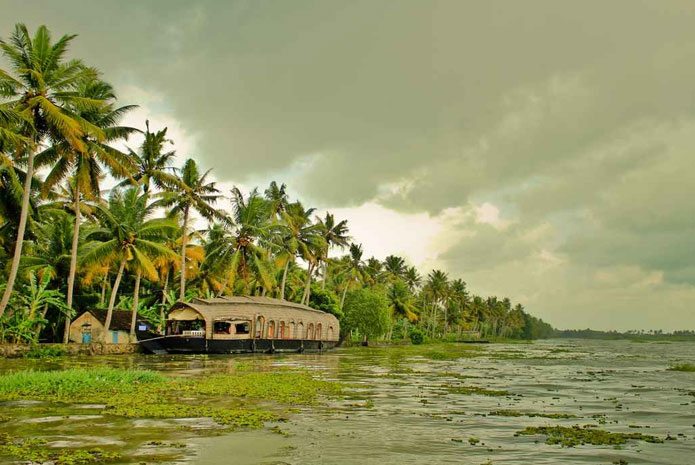 Kerala, the land of God, has plenty of cool things to do that you must not miss out on! Here's a guide for Kerala tour package especially for the first-timers who want to see some of Kerala's best attractions plus several other tips to support you on your journey. Stretching along the south-western corner of India along the tropical Malabar Coast, boasting everything from vast beaches and picturesque backwaters to exotic nature and rich heritage, Kerala is without question one of India's most beautiful states. Thanks to its scenic beauty and loads of activities available, Kerala has been a popular place for travelers since a very long time.
The best way to discover the things to do in Kerala, is to immerse yourself in cultural encounters and explore the beautiful countryside. The wealth of natural beauty in the form of placid backwaters, lush greenery, picturesque hill towns, and beautiful beaches has resulted in the name 'God's Own Country.' Munnar's stunning tea plantations and Alappuzha's serene backwaters make it into every list of what to see in Kerala.
Cultural activities like Kathakali, the classical dance style and martial art kalarippayattu are some of the other major tourist attractions in Kerala. Travelers also look forward to try some lip-smacking food since Kerala offers a variety of vegetarian and non-vegetarian cuisine. Ayurvedic massages and treatments are also immensely popular among those who see a rejuvenation of the mind and body. Some resorts, hotels and special centers are devoted to Ayurvedic health programs.
Here's a handy list of what to do while visiting the beautiful Indian state of Kerala-
1. Backwaters Cruise: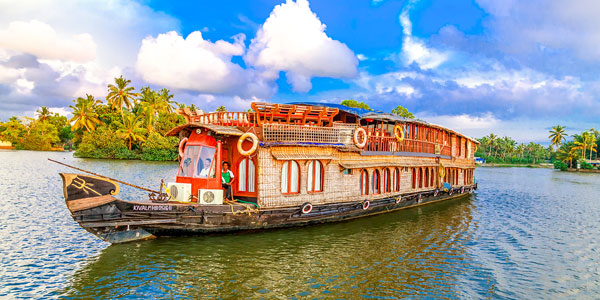 Image Source: www.cruisetradenews.com
No Kerala trip can end without exploring the backwaters. The lush palm-fringed scenery, varied wildlife, and backwater-line houses and villages make a houseboat cruise feel like a journey into another country. It is, for sure, a peaceful pursuit that can be part of a memorable romantic getaway. To immerse yourself in the community surrounding these inland lagoons, lakes, and waterways, book a hotel or homestay along the road.
2. Tour a Munnar tea plantation: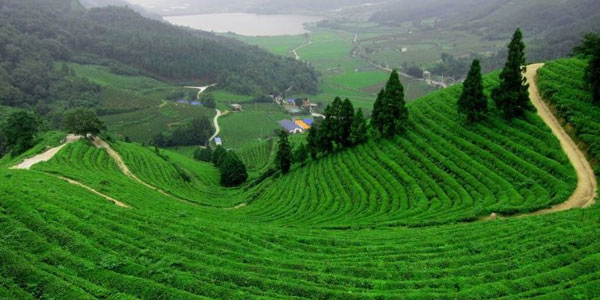 Image Source: www.hlimg.com
This tiny sanctuary is a wonderful place to visit when you're in Kerala. Load up some locally grown tea in Munnar, which is 3 hours away from Kochi. To see tea-processing and taste various teas, visit the Kannan Devan Plantation Museum, one of the must-do items in Kerala. You can likewise hire a Suryanelli jeep (25 km from Munnar) to visit Kolukkumalai Tea Estate and a 100-year-old manufacturing plant. Levels of jeep range from 1200-2000 rs. When you're here, you can try different styles and flavors of tea and take home your choice from the very own museum store.
3. Enjoy therapy with Ayurvedic: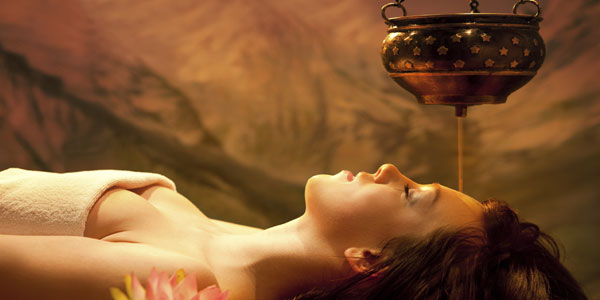 Image Source: www.heavenlyenergetics.com
Ayurvedic wellness programs that provide massages and body ailments are among the most demanding practices in Kerala. The ancient method of mind and body wellness medicine, Ayurveda, also consists of the yoga practice. While there are numerous Ayurveda centers and resorts in Kerala, check and research the authenticity of these places before selecting one. Kerala tourism offers the most unique techniques and methods assuring travelers experience the best. Head to any resort/center for an hour or two for an oil and herbal massage, or try week-long treatments and even those that last a few weeks.
Some favorite locations include Kairali Ayurvedic Healing Village in Palakkad, Athreya Ayurvedic Center in Kottayam, Nattika Beach Ayurveda Resort in Thrissur, and Ayurvedic Yoga Villa in Kalpetta, Wayanad. Also to be found all over Kerala are the popular Kottakkal Arya Vaidya Sala centers.
4. Watch a Kathakali show: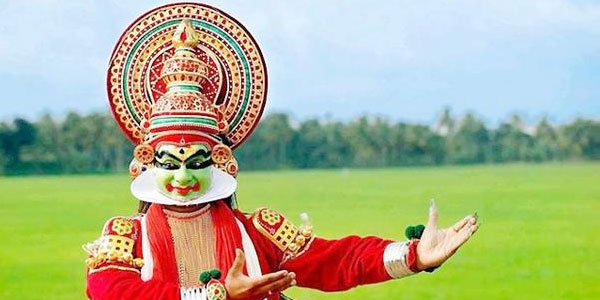 Image Source: www.yaz.com
Kathakali is a very rare and ancient dance-drama style that is a major part of Kerala's tradition. The intricate costumes and subtle dance gestures tell a significant mythological Hindu tale. When practicing Kathakali, performers undergo rigorous training including hours of eye exercises. Drop in to see a show at the Cochin Cultural Center or Kerala Kathakali Center. You can also choose to take a Kochi private tour and that culminates in a performance of Kathakali dance.
5. Visit a rural village:
Image Source: lh3.googleusercontent.com
The famous backwaters of Kerala are filled with little villages full of vibrant local people and customs. Visiting them just causes time to stand still. Enjoy a meal with your local family while hearing the story of their lives. Kumbalanghi Village Tours provides group tours to Kumbalanghi, an area in the outskirts of Kochi surrounded by paddy groves. Here you can see the first model fishing and tourism village in India, and engage with the locals who make their living from farming and fishing.
6. Visit the beaches: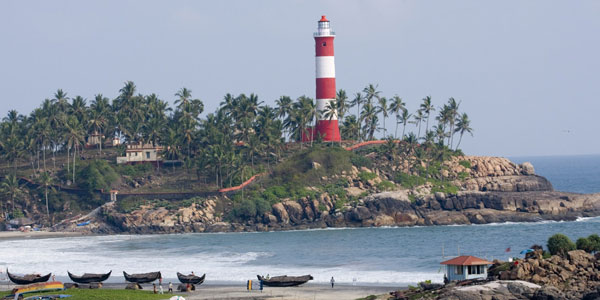 Image Source: cdn.theculture.com
Among the popular tourist attractions of Kerala are the beaches along its coastline.  Thiruvananthapuram is also home to the cliffside Varkala (Papanasham) beach, in addition to the popular Kovalam beach. Vypin Island in Kochi has excellent beaches like Cherai, but you can also explore Puthuvype's, which has a lighthouse, and Kuzhupilly beach. Marari beach of Alleppey, with its tranquility and fishermen at work, is also preferred by numerous visitors. If you prefer driving to the beaches, head to Muzhappilangad beach in Kannur. Beypore beach in Kozhikode is likewise a nice beach with a beautiful pier. Some Kerala beaches have heavy currents so swimming is not recommended.
7. Explore Fort Kochi: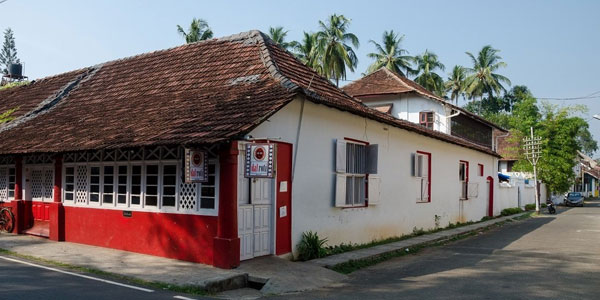 Images Source: cdn1.shadowsgalore.com
Known as the "Gateway to Kerala," Kochi is an enchanting, eclectically inspired city. The Arabs, French, Chinese, Dutch, and Portuguese cultures all left their mark. Fort Kochi's architecture and historic sites attract most of the area's tourists. Don't miss out on Fort Kochi Palaces and their Chinese fishing nets, Jewish Synagogue, and Mattancherry. You can choose to take a walking tour to all these places.
8. Birdwatching in Kumarakom: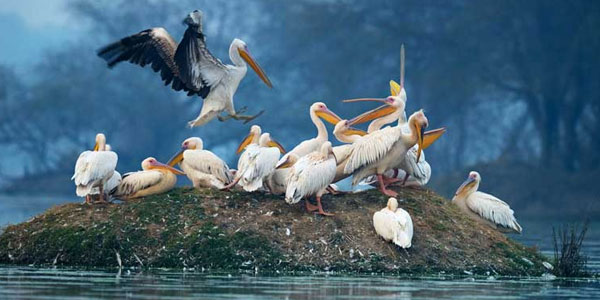 Image Source: www.kumarakom.com
For all nature lovers, Kumarakom Bird Sanctuary, must be on the list of places to visit in Kerala. While on a boat cruise, spot uncommon migratory birds such as egret, heron, waterfowl, and Siberian crane. You can easily reach the destination by bus or taxi for about 3 hours from Kochi. To get the most out of your visit, combine bird watching with a houseboat stay at Vembanad Lake. November to February is the ideal chance to visit this site as winged animals from various locales move back toward the Northern Hemisphere once their relocation season is finished, halting at this boggy asylum for some rest. Hotels and resorts in Kumarakom have excellent accommodation options.
9. Take a spice tour: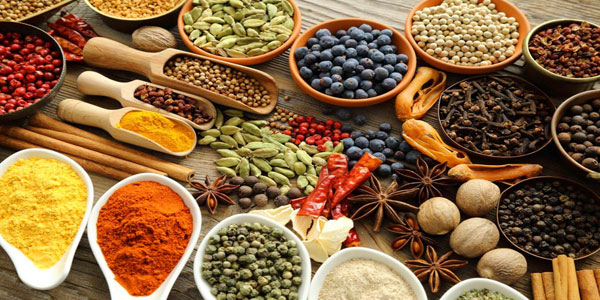 Image Source: www.niko-inn.com
Take a tour of the Munnar, Thekkady, or Wayanad spice plantations or gardens. Taste some credible dark pepper, cardamom, cinnamon, and outlandish vanilla and visit the homesteads on a nature climb. This is one of Kerala's primary activities. A few inns sell these visits in their bundles, yet you can likewise do it all alone, similar to the Spice Garden of Abraham in Thekkady. You can likewise purchase flavors that you like at limited rates from the workshop arranged in the zest garden itself.
10. Watch a Snake Boat Race: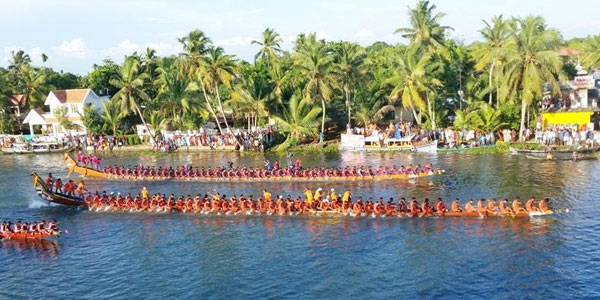 Image Source: s27771.pcdn.co
Every year Kerala comes alive with colorful snake boat races during the Monsoon season. One hundred and forty-foot-long canoe-like boats, each carrying 110 rowers get together to sail along the inland waterways. All the villages have their snake ships, each of which has a different size and design. And both boat building and the celebration event are a special part of a culture that unites society with water. Today, one might equate snake boat races to an Olympic game, complete with leagues and scheduled tournaments.
11. Try Local food:
Image Source: i1.wp.com
Kerala's rich and delicious cuisine is certainly one of Kerala's most sought after attractions. It is an amalgamation of culinary influences from Hindu, Christian, and Muslim. Coconut, rice, and spices are essential components of many dishes. Since Kerala is a coastal state, seafood is widely available with plenty of tempting dishes. There are scrumptious vegetarian dishes too. Attempt the idiyappam based on rice, or puttu with curry kadala (chickpeas). Staple favorites, particularly for breakfast, are crispy doses (rice pancake), and fluffy idlis with a sambar curry or coconut chutney.
If you are fond of sweets then try the payasam. You may get all of these delicasies across the state at restaurants and small eateries, or even in a local's home.
Where to stay in Kerala?
Peaceful backwaters, ideal locations for a photo postcard, the loom of nature spinning its finest magic, the warm smiles, and the unrivaled hospitality of its citizens make Kerala the country's most sought after destination. It offers a heady mix of serene beaches, misty mountains, rolling greens, and the scent of herbs, tea, and coffee everywhere you go, despite being such a small town. The state is a popular tourist spot and so it boasts plenty for affordable as well as lavish hotels and resorts to stay at. Check out our Kerala holiday packages to find an all-inclusive package, including hotels and resorts for a comfortable holiday.
1. Alleppey: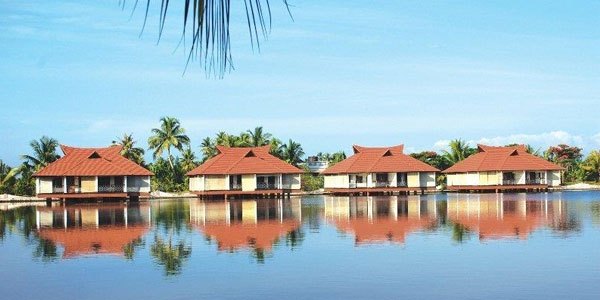 Image Source: edge.media.datahc.com
Alleppey is one of the most popular tourist places to visit in Kerala and is commonly known as the 'Venice of the East'. It is known for backwater tours, houseboat stays, and serene beauty draw quite a few visitors to his area. It's probably the most famous place to experience some of Kerala's offbeat backwaters.
 Hotels in Alleppey:
Ramada by Wyndham Alleppey
PMC Lakeshore resort
Lake Canopy, Allepy
Lake Palace resort
Click here to find out the best hotel deals for your holiday.
2. Munnar: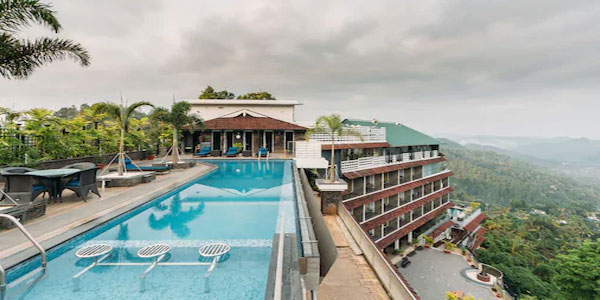 Image Source: r1imghtlak.mmtcdn.com
Well known among slant stations in Kerala, Munnar is a champion among different spots of enthusiasm for Kerala. It is considered as the British summer capital attracting visitors from across the country. With around 80,000 miles of tea farm, a vague degree of sweet-smelling trees, decrease valleys, and low-flying hazes, Munnar is a slant station which is preferred by a lot of travelers of all kinds. Numerous couples plan their wedding ceremony in Munnar.
Hotels in Munnar:
Chandy's Windy Woods,
The Panoramic Getaway
Grand Plaza Munnar
The Siena Village Munnar
Click here to find out the best hotel deals for your holiday.
3. Kumarakom: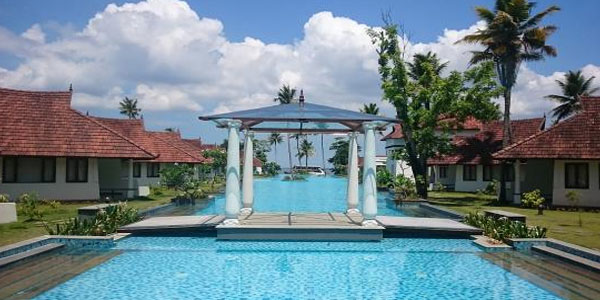 Image Source:media-cdn.com
Located near Lake Vembanad, Kumarakom is a quiet little hamlet with breathtaking scenery, sometimes beautiful weather and exotic flora and fauna; making it one of the most beautiful tourist spots in Kerala. You get a mix of all here – backwaters, authentic Kerala food, fresh air, Keralite warmth, and scrumptiously new coconuts.
Hotels in Kumarakom:
Coconut Lagoon CGH Earth, Kumarakom
Kumarakom Lake resort
Park Regis Aveda Kumarakom
Click here to find out the best hotel deals for your holiday.
4. Wayanad: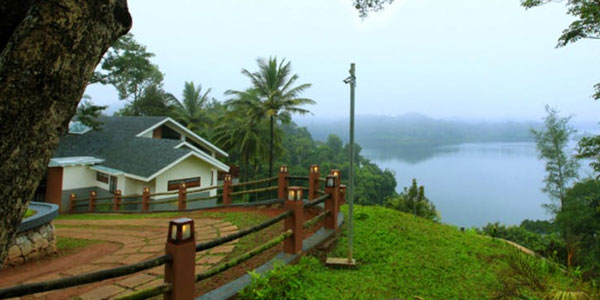 Image Source: imgstaticcontent.lbb.in
Wayanad in Malayalam means paddy-field land. Wayanad is among Kerala's most vegetated regions explored by nature lovers. Enriched by godly beauty, serene environment, and rich culture, Wayanad tourism is a beautiful blend of nature and heritage created by man.
Hotels in Wayanad:
Wayanad Wild-CGH Earth, Vayittri
The Woods resorts Wayanad
Wayanad Coffee Trail resort
Arayal Resort
Click here to find out the best hotel deals for your holiday.
5. Thekkady: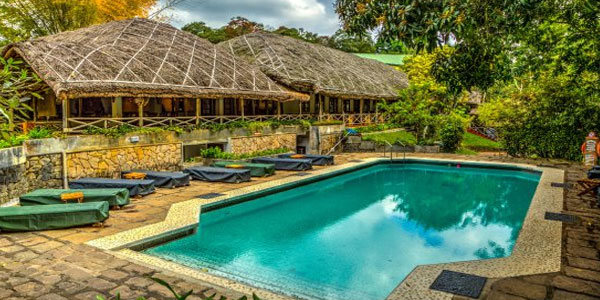 Image Source: media-cdn.com
Thekkady is a paradise covered in dense woods and wild plants and that's exactly what makes it one of Kerala's best tourist forest sites. If you are lucky you might get to witness extinct animal species including lions, sambars, gaurs, and lion-tailed macaques. Also, you can see animals like elephants, lions, deers, buffaloes, hogs, and the Great Indian tigers. Considered as the most popular of tourist places in Kerala, Thekkady boasts ample of beauty and rare wildlife.
Hotels in Thekkady:
Springdale Heritage Thekkady
Pepper Vine Hotel Thekkady
The Elephant Court Thakkady
Sterling Thekkady
Click here to find out the best hotel deals for your holiday.
6. Kovalam: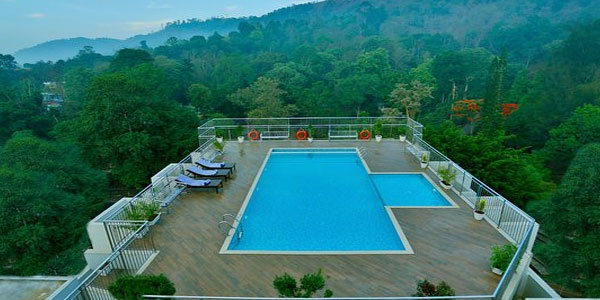 Image Source: media-cdn.com
Kovalam Beach, one of the top sentimental seashores in Kerala, is eminent for its New Year festivities, escalated rubs, Ayurvedic medicines, sunbathing and water sports, for example, parasailing. This has a coastline in the form of a crescent that is still buzzing with events. People come together from different nations, cultures, and states to add beauty to the place.
Hotels in Kovalam:
Uday Samudra Kovalam
The Ocean Park Beach resort
The Leela Kovalum Beach
Niraamaya Retreats Surya Samudra Kovalam
Click here to find out the best hotel deals for your holiday.
7. Bekal: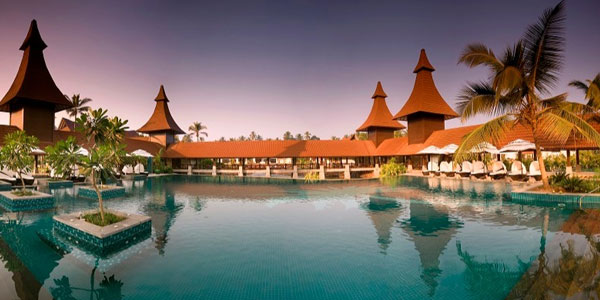 Image Source: imgstaticcontent.lbb.in
Bekal is especially known for its iconic Bekal Fort, which is considered as one of best places to visit on Kerala holiday tour package. Most Indian films are shot at the fort grounds, such as Rang De Basanti. The ocean breeze mesmerizing you, the astonishing climate, and the unimaginable affiliation are the central components for a normal time at Bekal.
Hotels in Bekal:
Taj Bekal Resort & Spa
The Lalit Resort & Spa Bekal
Click here to find out the best hotel deals for your holiday.
Some common questions people ask regarding Kerala are as below –
1. What is the perfect and best time to visit Kerala?
Winter season starting from September to March is considered to be the ideal time to visit Kerala. It is the time when Kerala has a normal climate with less humidity and good weather.
2. What are some of the adventure activities to experience in Kerala?
Some of the adventure activities on must try on Kerala tour are parasailing, cycling, paragliding, trekking, and kayaking.
3. What is Kerala famous for?
Kerala is famous for spices, tea & coffee, aroma, and essential oils, etc.
4. Which one is Kerala's coldest month?
January is the coldest month, with a mean normal temperature of 29 ° C (84 ° F) denoting the driest month.
5. How do I schedule five days at Kerala?
Check out our Kerala tour packages to get the best possible itinerary for your holiday. To cover the most popular tourist destinations in Kerala in 5 days start with 1 night in Cochin, 2 nights in Munnar, 1 night in Thekkady, and 1 night in Kumarakom.