8 Surprising Things You Didn't Know About Dubai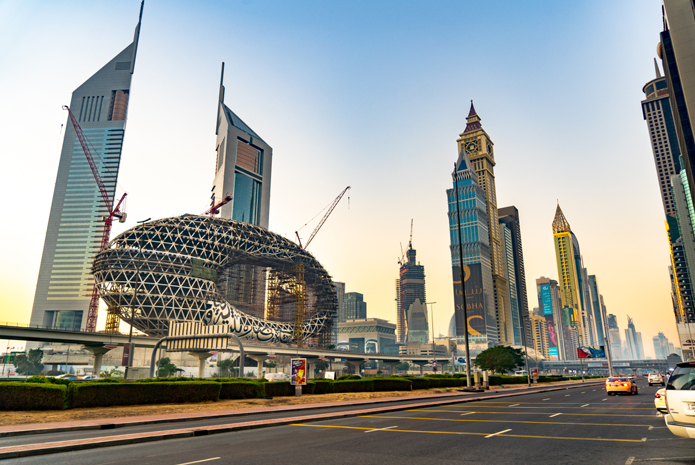 Dubai is a dream destination for any one of us, especially for the ones who plan to travel for the first time to an international destination. There is something about this city, maybe the vibe, that lure the tourists here. But at the same time, there are many myths about Dubai, and all these things not only create a misconception but also create lots of confusion for the tourists planning to travel to this desert city of the Gulf.
When we plan a Dubai Tour Package, we always stereotype many things about this city e.g. Dubai is a land of only rich people, you will only see Rolls Royce running on the roads or say every building here reaches the sky.  Like many other cities in the world, Dubai also has certain rules and regulations, unique destinations, and certain cultural practices to be followed by not only the locals but also the people visiting here. And, there are many surprising facts one needs to know about Dubai if you are off-lately planning a Dubai Tour. 
So let's head into the blog and get to know the surprising facts we didn't know about this desert city.
1. It is now safe to travel around Dubai post the COVID-19 Pandemic
It is completely safe to travel to Dubai after the deadly pandemic of COVID-19. But, there are certain COVID-19 travels tips for Dubai that you should keep in mind, to have a smooth and safe journey. These areas below:
It is compulsorily to present a negative COVID-19 test report, and this report should be 48 hours older one and a hard copy of the same should be presented;
When you roam around the city, mall, tourist places, or be it any public place, you should cover your face with a mask;
Always carry an alcohol-based sanitizers and keep sanitising your hands at regular intervals;
2. You can practice your religion there
The Emirates is a Muslim country, but citizens there are free to practice their religion and culture. It's not an issue at all for any caste, be a Hindu, Buddhist, or Christian, Dubai has all the worship places. There are temples for the Hindus, churches for the Christians, and Gurudwaras for the Sikh people. Gurudwara Guru Nanak Darbar Sikh Temple in Dubai entered Guinness World Records by serving free food to over 600 people of various nationalities and is a popular tourist choice. So the Dubai religion laws are not very strict and you can practice any religion you believe in.
3. Burka is not the only dress code for women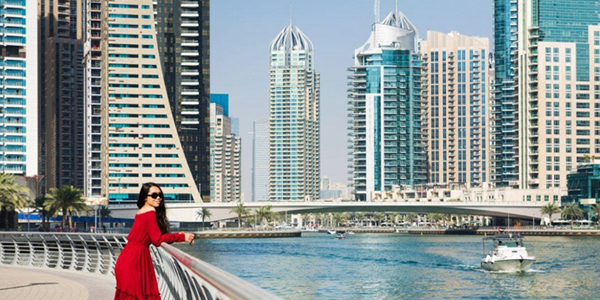 Image Source: https://www.twoscotsabroad.com
It would be surprising to know that the dressing rules in Dubai are quite liberal in comparison to any other Islamic country. In general, the traditional dress of Dubai is Burkha for women with a face covered and Kandura (a long gown type dress covering the body from top to the bottom) but they can wear whatever they like except when entering a religious place, to not hurt the religious sentiments of anyone. A woman who enters the mosque is required to wear clothes that cover her hands and knees. So except that one can wear shorts, T-shirts, skirts, and dresses in Dubai without a problem. And it is alright to wear a bikini on the beach as well. Dubai rules are very liberal regarding clothes.
4. Alcohol is not completely prohibited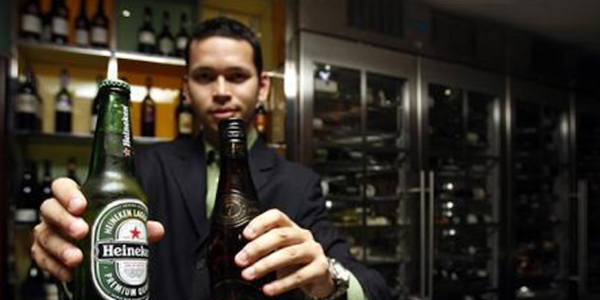 Image Source: https://davidsbeenhere.com
This statement is 100% correct when it comes to carrying alcohol to Dubai. But, if you doubt whether alcohol is illegal in Dubai, then it is completely a myth. Dubai is not a dry state and the nightlife in Dubai is not to be missed kind of. All the bars, pubs, and restaurants have a license to sell alcohol. You can also buy alcohol from the wine shops which have the official permit to sell the license. But yes, you can't drink or carry liquor in public places, and if found you have to go through a heavy punishment or fine. So guys, don't worry as you can chill yourself at a licensed bar or restaurant when you are travelling to Dubai. The Irish Village at Al Garhoud, The Double Decker at Safa Street, and Mcgettigans which has several branches all over the country are a few of the best bars of Dubai. The party scene in Dubai is unmatchable so be ready for some unforgettable parties when in Dubai.
5. Dubai is not only about oil
Do you also think that everyone is employed in one of the oil companies in Dubai? The major oil production is indeed handled in the Gulf countries but not everyone here is dependent for employment on these companies, and not even the economy is reliant on the oil industries. Today, Dubai is growing at a very good pace in every sector, be it infrastructure, cosmetics, finance, tourism, transport, or IT sector. The Emirates has been investing in every field and is also a tough competition to many other countries.
6. Dubai is not just a concrete jungle or desert
Dubai is known for everything being ala-grand, huge, and magnificent. Dubai infrastructure is known for being exclusive, with the sky-scrapers touching the ties; the Dubai malls always call for shopping with other entertainment options as well, Shopping in Dubai is one of the finest experience you can take while on trip.There are other opportunities as well to have great fun when you are in Dubai. If you are an adventure lover, you will love to explore the mountains and nature trekking routes in Ras Al Khaimah, or just go for an intensified dive in Fujairah. And, one of the best things to do here is to spend a wonderful day in the Dubai deserts.So folks, yes Dubai was a desert or jungle decades ago but today this city is a shopping hub and an entertainment zone.
7. Vegetarian food options are widely available
Dubai welcomes millions of tourists each year with nearly more than half being Indian tourists. Another important fact is many people are turning to become vegan in the world. So Dubai needs to cater to the food habits of all these tourists coming here. You will come across many vegetarian options in Dubai catering to almost all the cuisines, be it, Indian, Italian, Arabian, Mexican, Chinese, and more. And the Indian crowd will be more than happy to have their meals here as there are many Indian restaurants in Dubai.So foodies there is no need to worry and enjoy your wonderful vacation in Dubai. 
8. Everyone is not rich
Dubai is a city with luxurious hotels, resorts, restaurants, and expensive cars driving by road. Many Arab families living here are indeed quite rich, but to stereotype your knowledge for the whole city is unfair. You will find citizens from all kinds of financial backgrounds here including businessmen, pay check employees, workers, and so on. Though the most expensive cars are running on the roads in Dubai, many people use the public transport system, metros, and taxis. No doubt that rich people have a grander lifestyle with private yachts and super luxurious cars but that is not the case with everyone in Dubai is rich. 
Guess these facts about Dubai were quite surprising as well as shocking. These facts have cleared a lot many doubts about Dubai, which means you can now book your exciting trip to Dubai. For more assistance on your trip to Dubai you can visit us at Flamingo Travels Pvt. Ltd or contact our experts travel advisors to book your Dubai Holidays.
Frequently Asked Question about a tour in Dubai
1. Is it safe to travel to Dubai from India during COVID-19?
You can travel to Dubaiwithout any doubt post this COVID-19 pandemic. Your trip will be safe and a hassle-free one. But make sure to follow COVID-19 travel tips for Dubai while travelling to Dubai and roaming around the city.
2. What is the best time to visit Dubai?
The best time to visit Dubai is during the winter months that are from October to March period. The climate here will be quite pleasant and cool.
3. What do tourists need to know before going to Dubai?
When you plan a trip to Dubai and if you are a first-timer, these travel advice for Dubai will be very helpful.
Sunday in Dubai is a working day, so you need to plan accordingly;
You can't drink and drive in Dubai;
There are no casinos in Dubai, so drop the idea of gambling when in Dubai;
Summers in Dubai is horrible, so it's better to avoid going here during the summer season;
Book your tickets to BurjKhalifa in advance, as there is no option of purchasing tickets on the spot;
There are certain restrictions to be followed when you plan a journey in Ramadan month, so again avoid being here during this time;
When you visit the mosques here, it is compulsory to cover from head to toe;
4. Which is the coldest month in Dubai?
January is the coldest month in Dubai where the temperature ranges between 16 to 20 degrees Celsius. But the best months to visit Dubai are November to March.
5. What religion do they practice in Dubai?
Nearly three-fourths of the crowd here follow the Islamic religion but the Dubai religious laws are not stringent and the citizens are free to follow the religion they wish to.
6. Where can you drink alcohol in Dubai?
Many say that consuming alcohol is illegal in Dubai, but this statement is true when you drink and drive or when you drink in public places. Else, any licensed wine shop, hotels, restaurants, and bars can provide you the liquor whenever you wish to have it.
7. Is vegetarian food available in Dubai?
Yes, you can easily find a wide range of vegetarian restaurants in Dubai. 
8. What is included in Desert Safari Dubai?
It is a spectacular experience to go for an evening Desert Safari in Dubai.The desert safari includes dune bashing in the desert followed by a BBQ dinner and folk performances in the tent area. There are miscellaneous activities one can opt for.
9. Can ladies wear shorts in Dubai?
Yes, there are no strict dressing policies for ladies in Dubai. Ladies can wear shorts, dresses, skirts and t-shirts, blouses when roaming around in Dubai.