Destinations Ready To Welcome Tourists Post-Covid-19!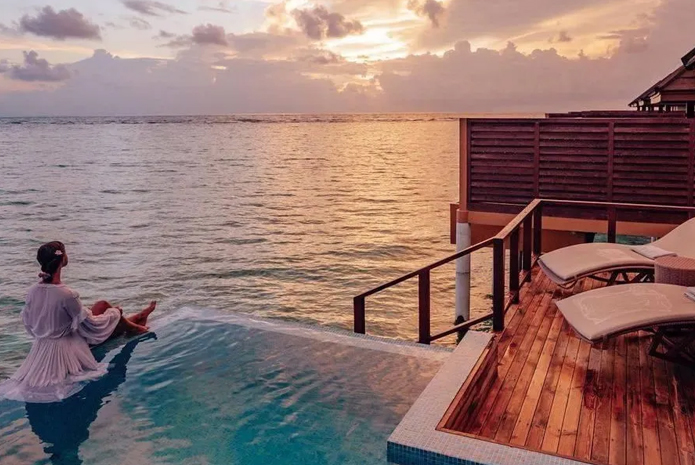 The Covid-19 pandemic has globally affected the day-to-day lives and the country's economy adversely. And with all this happening, what we missed the most is Covid-free travel and fun. In 2021, many countries have come out with several offers and schemes to give a kick-start to post-covid travel destinations. 
We all are looking forward to traveling in 2021 and visualizing the COVID-free world. It is surely tough to go back in past, but what can be easier is to check the travel guides of tourist places in 2021 and plan a vacation with your friends and families. Many foreign destinations are now opened for tourists but with all new rules and health-check regulations to make your holiday safe and hassle-free. Travelling post-COVID-19 also can be enjoyable as the places will be less crowded, and you can enjoy nature and vast landscapes more closely. So let's move ahead with the blog and check out the places which are ready to welcome tourists, so you can plan a domestic tour package or an international tour package with your family. 
International and Domestic Destinations you can travel to post-COVID-19
Listed below are the post-COVID-19 travel destinations that are ready to welcome tourists:
International Destinations:
1. Maldives
2. Dubai
3. Sri Lanka
4. Kenya
5. Seychelles
Domestic Destinations:
1. Goa
2. Kashmir
3. Ladakh
4. Kerala
5. Sikkim
6. Himachal Pradesh
7. Uttaranchal
8. Karnataka
International Destinations to Visit Post COVID-19
After a year-long stressful and deadly pandemic, we are thankful for the Covid-19 vaccines shipped across the world and the lockdown regulations are getting easier. This demands planning an international trip in 2021 and many post-Covid travel destinations can be visited by Indian passport holders. 
1. Maldives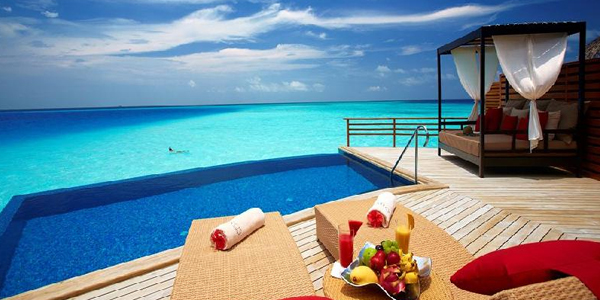 Images Source: https://images4.via.com/
Maldives Tourism was reopened on 15th July 2020 after four-month of lockdown due to the pandemic. The Maldives is known for its luxurious resorts, white sand beaches, clean air, recreational activities, and much more. These dramatic features demand a romantic honeymoon in the Maldives and the perfect getaway from the hustle-bustle of the city. 
There is no need to get quarantined or undergo a PCR test upon arrival in The Maldives, but the tourists should have a confirmed hotel booking and return flight details. They also have to show a negative PCR test for the Covid-19 report, the report should be conducted before 96 hours of the scheduled departure time. 
Check out some of the enthralling Maldives tour packages on our website and book a holiday to this ecstatic destination right away. 
2. Dubai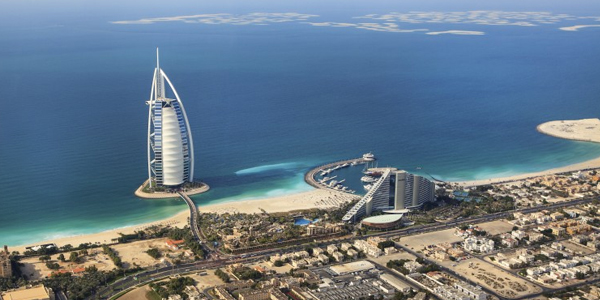 Image source: https://www.mei.edu/
Dubai opened its travel boundaries for tourists in July 2020 with several rules and regulations. Dubai Tourism is well-known for modern architecture, fun-filled sightseeing places, luxurious shopping, palm-shaped island, and beaches, golden sand deserts, and much more, making the country one of the world's unique places to visit. 
Once you book your luxurious Dubai tour package, it is a must for travelers to take a PCR test that should be not less than 96 hours of the scheduled flight. For Indian travelers, it is mandatory to conduct another test upon arrival. All these rules and regulations are implemented for the safe and secured travel of the tourists. 
3. Russia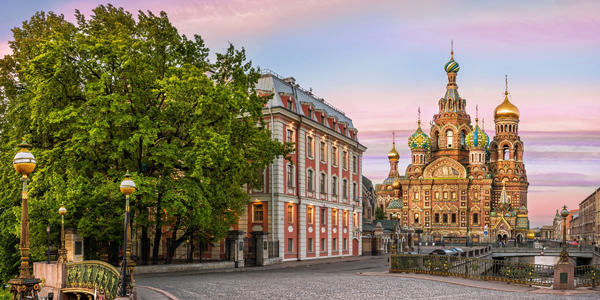 Images Source: https://hips.hearstapps.com/
Russia as a country is one of the largest in the world, occupying 1/10th portion of the landmass on the earth, and covering 11 different time zones. A tourist can have many reasons to visit Russia such as exploring some of the UNESCO World-Heritage Sites, rich history and culture, onion-dome shaped churches, choosing to travel via Trans-Siberian route, beautiful cities visit like St. Petersburg and Moscow, country-side lovers can visit Veliky and Novgorod charming villages, the metro station in Moscow, and much more. 
But before booking a Russia Tour Package, it is important to know the post-Covid-19 guidelines set by Russia Tourism for a convenient journey- it is compulsory to present a negative RT-PCR Covid-19 report for Russia Travel upon arrival (the report should be conducted 72 hours before the scheduled departure), all the passengers need to go through thermal screening and temperature check. 
4. Sri Lanka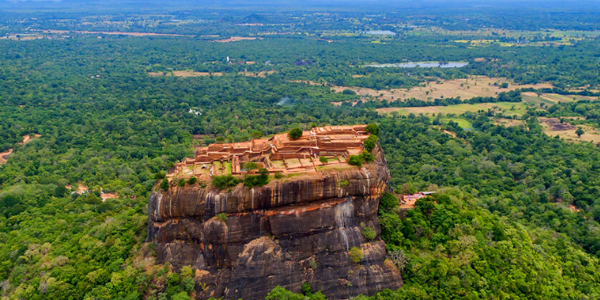 Images Source: https://routemandarine.com/
This island destination was closed for almost 10 months due to the deadly Covid-19 pandemic, and just recently Sri Lanka Tourism opened its borders for tourists. But the reopening of tourism is handled very carefully. There are no quarantine rules but the travelers need to provide a negative RT-PCR test for Sri Lanka conducted within 96 hours of the scheduled departure, also once you reach Sri Lanka another PCR test is taken, and a third one will be conducted after 5-7 days of your journey. 
Along with this you also need to follow all the other safety guidelines such as wearing a mask in public areas, maintaining social distancing, and washing your hands at regular intervals. A Sri Lanka Tour package is all about picturesque tea gardens, cute elephant farms, chilled hill stations, beaches, and much more. Don't wait and book your holiday right away. 
5. Kenya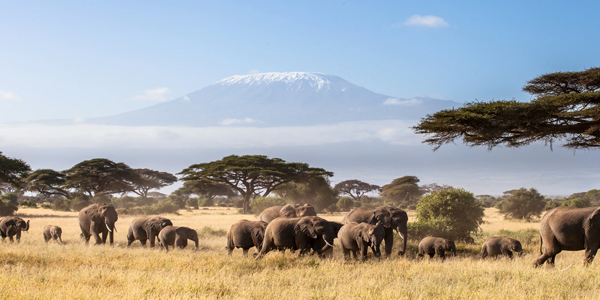 Image Source: https://res.cloudinary.com/
Kenya Tourism is all set to welcome travelers who love enjoying the safari at the famous Maasai Mara National Park. Wait, Kenya is not limited to safaris but also you can enjoy roaming around the white sands beaches of Mombasa, a complete break from the pandemic situation. 
An agreement is passed for the Indian passport holders stating that any Indian national having a valid Kenya visa can book a Kenya Tour Package. 
The travelers need to present a negative RT-PCR test report for Kenya which should be conducted 96 hours before their flight. A tourist has to compulsorily present a self-declaration health form and Indians will also don't have to self-isolate themselves post-arrival. 
6. Seychelles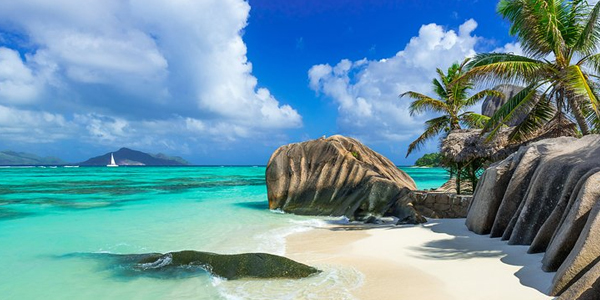 Image Source: https://www.planetware.com/
Have you ever tried to look for Seychelles on the world map? This scenic island is a tiny dot in the Indian Ocean and to your surprise, this island comprises 115 small islands. Seychelles is located on the coast of East Africa and is known as one of the dreamy islands. You will be astonished by the turquoise waters, white sand beaches surrounded by dense forest mountains, hence Seychelles Tour Package is a dream vacation for each one of us. 
To add further, Seychelles Tourism is known for best scuba-diving sites, visiting the UNESCO listed sites- Vallée de Mai & Aldabra, visit the 6th best beach in the world, enjoy the city tour of the capital city Mahe which is also the world's smallest, and much more. 
Keeping in mind the current pandemic situation, it is necessary to present a negative RT-PCR test report for Seychelles conducted before 72 hours of your scheduled departure. Also, one needs to provide health insurance covering the Covid-19 costs. The best thing about traveling to Seychelles is that you don't need any visa for entry here, but every tourist must apply for entry on the Health Travel Authorization website- seychelles.govtas.com. This compulsory and has to be presented at the time of check-in.  
Domestic Destinations to Visit Post-COVID-19
To date, Indians are constantly fighting the battle with the covid-19 pandemic. Our fighters including nurses, army, doctors, policemen, and all the suppliers of essential products and services are fighting day and night to bring back the country to normal. To have some change from daily life routine, we can any day plan domestic travel in 2021 with all the necessary precautions. We have done our homework and listed down the post-covid travel destinations in India, that are not witnessing any new cases in recent times. This will also ensure a safe journey and at the same time a break from the daily chores.
7. Goa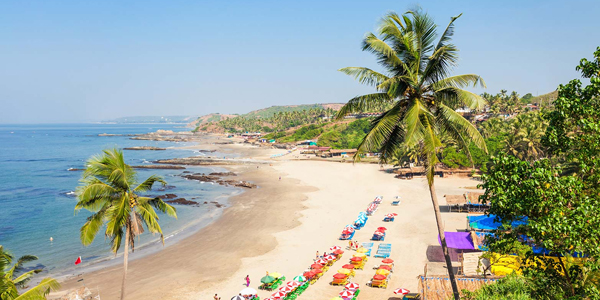 Image Source: https://cdn-0.nomadicweekends.com/
Goa, the smallest beach state of India is the favorite destination for not only Indians but also foreign travelers. More than 90% of the Goan economy depends on tourism, and the pandemic had adversely affected Goa Tourism. But in late July 2020, Goa Tourism Minister Mr. Aigaonkar announced the opening of the state borders for domestic travelers. 
Traveling to Goa post-pandemic will altogether be a different experience as the state will be less crowded, the beaches will be pretty much empty giving complete seclusion. And hence the idea of planning a honeymoon in Goa post-Covid-19 is not a bad idea. As of now, you don't require any RT PCR test for Goa, but at the same time, it is advisable to take all necessary precautions such as wearing masks in public areas, hand sanitizing, and maintain social distancing in crowded places. Your Goa tour packages will be full of fun, excitement, and a break from normal life.
8. Kashmir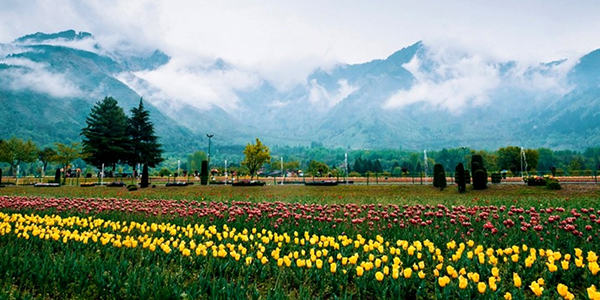 Image Source: https://curlytales.com/
Kashmir is the ultimate example of natural beauty and is known for its charming spots all over the world. This place is truly a heaven on earth known for glorified gardens, scenic lakes, hill stations, snow-capped mountains, and much more. This is the reason Kashmir Tourism enjoys 1000s' of tourists every year. A honeymoon in Kashmir is all about taking perfect pictures at the Mughal Gardens, Tulip Gardens, Dal Lake, Sonmarg, Gulmarg, Pahalgam, and so on. 
Rt-PCR test for Kashmir was not compulsory, but the second wave of the pandemic has not made it compulsory for every tourist traveling to Kashmir to provide a negative PCR test report, and also all passengers must download Aarogya Setu App. Kashmir tour package can be mesmerizing, adventurous, amazing flora, picturesque, and also religious offering complete peace and serenity. 
9. Ladakh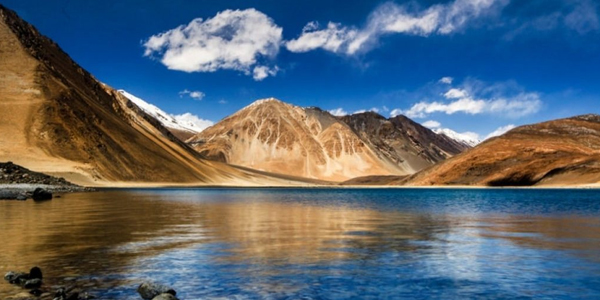 Image Source: https://discoverlehladakh.in/
Ladakh is a dream destination for all adventure seekers and tourists. Even it is a popular destination among international travelers. Ladakh Tourism is known for offering entertainment and sightseeing that can be enjoyed by each type of traveler. Your Leh and Ladakh itinerary will completely depend on with whom you are traveling friends or family. A Ladakh tour package can be customized for each age group as it has something or other to offer to everyone. 
But there are certain rules and regulations needed to be followed to have a safe journey to this fantasy place. It is compulsory to provide a negative Rt-PCR report for Ladakh (report should be 48 priors to the date of travel) on arrival and also one should download Aarogya Setu App. 
10. Kerala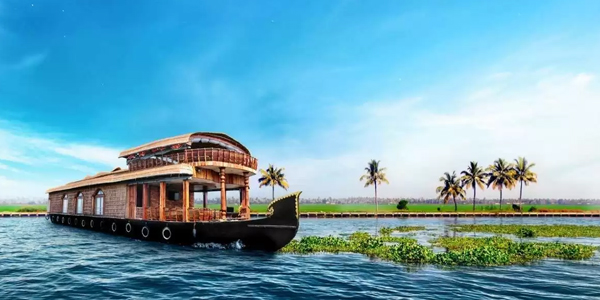 Image Source: https://opt.toiimg.com/
Kerala "God's Own Country" is one of the most beautiful places in India. The word 'Kerala' means land of coconuts in Malayalam and has something to offer for every tourist paying a visit here. A honeymoon in Kerala is all about losing yourself in the lush green coastal scenery or just sailing in the serene backwaters, Kerala is an ultimate example of serenity and bliss. Kerala Tourism offers a tropical climate, cultural heritage, foggy hill station, Ayurveda & health resorts, calming backwaters, wildlife sanctuaries, and the turquoise blue beaches providing an unforgettable experience to the travelers. 
It is compulsory to provide a negative Rt-Pcr test report for Kerala that should be conducted 48 hours before the departure, if failed to provide the report, the travelers need to go through an antigen test at additional cost on arrival. Book a Kerala Holiday Tour Packages and make your holiday a romantic and enthralling one. 
11. Sikkim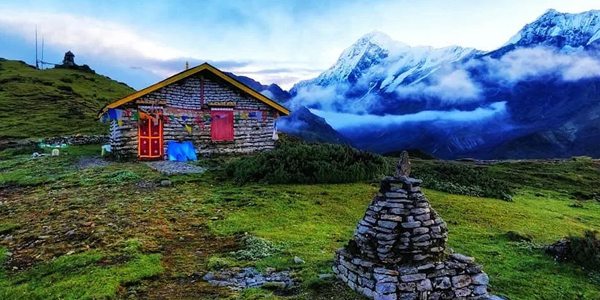 Sikkim is the smallest state of India located in the northeastern part of the country. Surrounded by the Himalayas, Sikkim Tourism is famous for green meadows, beautiful monasteries, scenic beauty, lakes, and tall standing mountains. It is a compulsion for all the travelers arriving here to provide a negative Rt-Pcr test report for Sikkim and the report should be conducted 72 hours before your scheduled departure. Some of the important travel tips for Sikkim can be weather check before traveling, pack all the necessary travel essentials, get the permits for entry to the border, keep all the necessary travel documents, this will help in making your vacation a hassle-free one. Check our Sikkim tour packages for a well-planned itinerary to this heavenly place. 
12. Himachal Pradesh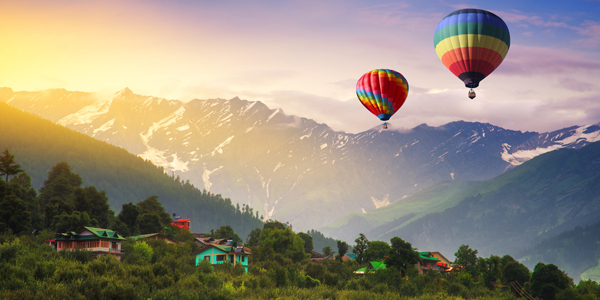 Image Source: https://www.clubmahindra.com/
Himachal Pradesh tourism has something to offer for honeymooners, nature lovers, adventure lovers, spiritual seekers, and history lovers. There are many things to be included in your Himachal Pradesh tour package– explore the mystical hill stations like Kullu, Manali, Shimla surrounded with orchards, green meadows, charming villages, or admiring the lush flowing valets of Kullu, Kinnaur, and Kangra. It is compulsory to present a negative copy of your Rt-Pcr report for Himachal Pradesh (the report should be conducted 72 hours before the travel) and also all the other necessary safety precautions should be undertaken. 
13. Uttaranchal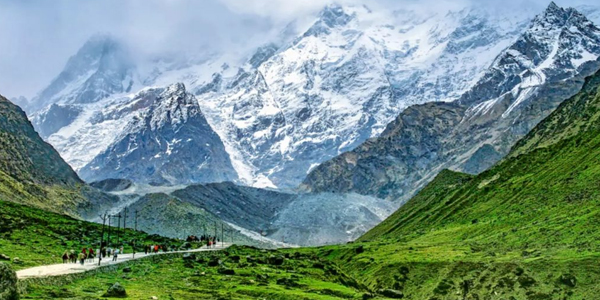 Image Source: https://nainitalcorbetttourism.com/
Uttaranchal Tourism is all about breezing air, Himalayan Mountain ranges, Buddhist monasteries, Sacred temples, and a place for adventure seekers. Uttaranchal tour packages serve happiness in the form of skiing activities, camping activities, trekking, mountain climbing, and enthralling white-water opportunities. The famous places to include in your itinerary can be Auli, Mussoorie, Rishikesh, Corbett National Park, and many more. 
It is compulsory to present a negative copy of your Rt-Pcr report for Uttaranchal (the report should be conducted 72 hours before the travel) and also all the other necessary safety precautions should be undertaken. 
14. Karnataka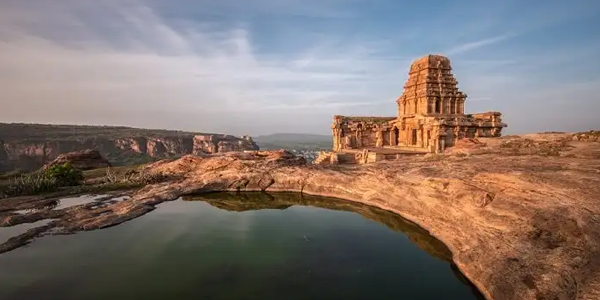 Karnataka is the third popular state when it comes to tourism in India and welcomes a huge number of tourists every year. Karnataka Tourism is known for majestic hill stations such as Nandi Hills, Chikmagalur, and Coorg. People who love beach destinations can enjoy the Ladies Beach and Blue Lagoon Beach in Karwar and in addition to this can also enjoy heritage tours to Hampi and Pattadakal. 
It is compulsory to present a negative copy of your Rt-Pcr report for Karnataka (the report should be conducted 72 hours before the travel) especially if the travelers are from Gujarat, Maharashtra, Kerala, Punjab, and Delhi. Check some of our best-selling Karnataka tour packages and enjoy a memorable vacation with your loved ones. 
So, these are some of the most amusing destinations to visit post-Covid-19 pandemic and for a smooth vacation check our packages on the website at Flamingo Travels Pvt Ltd. or consult our experts. And, don't forget to share your travel experiences with us!