Top 10 photo stop places in Switzerland!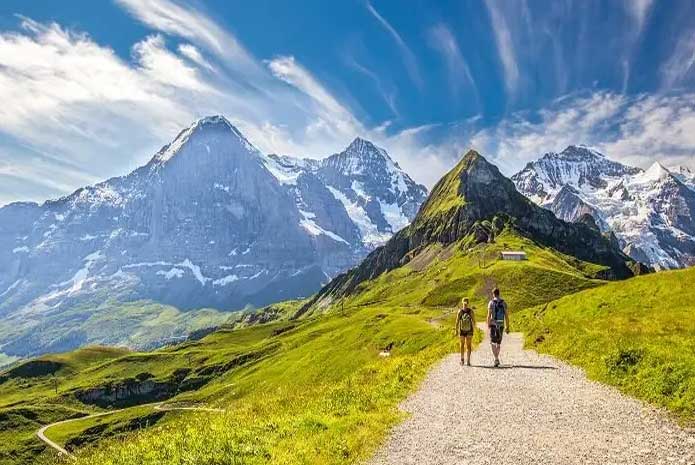 Switzerland has been everyone's all-time favorite European destination to visit. This beautiful country has a lot to offer as Swiss tourism promotes a never-ending list of places to visit and things to do in Switzerland. Enjoy the beauty of scintillating Switzerland with an apartment stay or stay in luxury hotels of Gstaad and Zermatt. Switzerland is the natural beauty of majestic Alps, beautiful lakes, historic villages, cosmopolitan cities, and spectacular castles. The majority of people visit Switzerland during the winter season to experience Northern lights take part in adventure activities/winter sports, enjoy winter festivals, taste lip-smacking winter food, and shop around winter markets. The list of the most beautiful places in the world would not be complete without mentioning the paradise on earth – Switzerland. Switzerland has been a most favorite destination of Honeymooners for years now. From the viewpoint of Hospitality, Switzerland has received many awards. Below are some of the highlights of the Switzerland tour package that should be included in your itinerary.
The following are the top reasons why you should visit Switzerland:
Home to the most photographed mountain
A unique place where you encounter the world
Known for its unique political system
Skiing on some of the world's best slopes
Rooftop of Europe
Famous for its delicious chocolate treats
Home to Europe's most beautiful lakes
Chilly winters
The unique diversity in culture
Get yourself a branded watch – Omega, TAG Heuer, and Rolex are a few top sailing brands that originated in Switzerland
Easy to travel destination and well connected with the rest part of the world
Home to more than 400 types of cheese is made in Switzerland. Do not miss out on Cheese fondue with extra-loaded cheese.
Top experiences which are a must in Switzerland:
Ride a bicycle around Zurich
Paddleboarding in Geneva lake
Enjoy the exciting cable car ride at Matterhorn in Zermatt
Experience boat cruise at the Rhine falls
Trek along the Swiss national park
Fun with Snow at Jungfraujoch
Paragliding in Interlaken
Taste local wine at Lake Lucerne
Go for skydiving at Interlaken
If you are planning a trip to Switzerland, the above-mentioned experiences and reasons why you should visit Switzerland might be of help to you! From snowcapped mountains to mirror-like lakes, it's difficult to find a place not picture-worthy enough. Being a tourist, and looking to visit the most photogenic places to visit in Switzerland, then here's a guide for Top 10 photo stops in Switzerland:
1. Mount Titlis :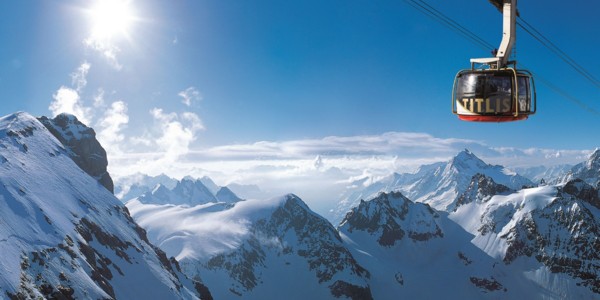 Image Source : https://mediaim.expedia.com
Mount Titlis is a popular photogenic tourist attraction in the Swiss Alps. It is accessible from Engelberg. A day trip from Lucerne to Mt Titlis is a fantastic way to spend a day in the Swiss Alps. As a result, the majority of tourists that visit Mount Titlis stay in Lucerne. It is an excellent all-season destination. Mount Titlis peak has the least amount of snow. The panoramic views from Mount Titlis are breathtaking and should be captured, especially for first-timers. You can reach Mount Titlis from Lucerne by road that takes around 40 minutes, and by train takes 10-12 minutes. The cost of the round trip cable car from Engel berg to Mount Titlis is 95 CHF per person. When in Mount Titlis, you can do activities like Cliff walking, Glacier waves, Snow fun, Ice flyer, Hiking, Camping, Boating, Skiing, Winter walking, and staying overnight in an igloo. Some of these activities are open round the year, while some of these are season-specific.
2. Rhine Falls :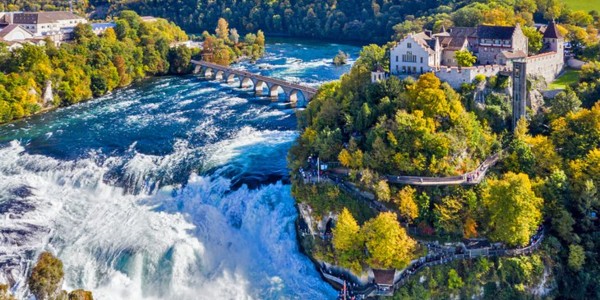 Image Source : https://www.swissepictours.com
Rhine waterfalls in Zurich are the most picturesque waterfalls you will ever visit in your life. The Rhine Falls is an amazing spectacle where huge volumes of the waterfall over the rocks across a width of 150 meters. Get to experience the Rhine Falls with all your senses or take a boat ride to the most beautiful river landscapes. The highlight of the Rhine Falls in Schaffhausen is the No. 1 Yellow Line Rock Cruise. Thunderous roars and thunderclaps are guaranteed at Europe's largest waterfall, where the water plunges 23 metres into the depths. Take advantage of this once-in-a-lifetime opportunity to climb the Mittelfelsen. Though it's not easy to succeed in, worth the wait to experience something special.
3. Lake Lucerne :

Image Source : https://i1.wp.com
Originally built in the 1400s, The Chapel Bridge over Lake Lucerne is the oldest wooden covered footbridge in the town. Irregularly shaped Lake Lucerne with many bends and turns is of the best picturesque spot in the town. Lake Lucerne consists of 4 main basins (with two side basins), which represent four glaciated valleys, which are connected only by narrow channels. The coastline of the lake stretches up to 114 square kilometers.
4. Lake Zurich :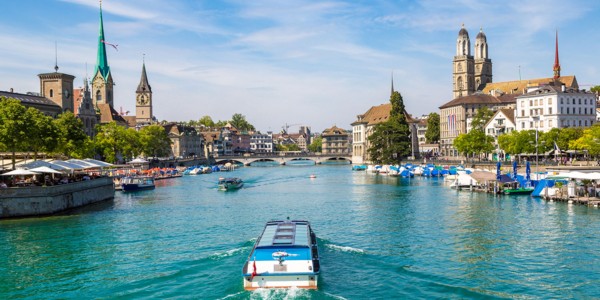 Image Source : https://switzerland-tour.com
Lake Zurich is also called The Lake of Zürich is a Swiss lake that extends southeast from the city of Zurich. Lake Zurich lies at an altitude of 1332 feet and covers an area of 29 kilometers. Banana-shaped, Lake Zurich is surrounded by hills on the southern side and the northern side. Lake Zurich was once known as a commutation route, but today it is a popular tourist attraction famous for swimming, boating, or enjoying a picnic on the banks of the lake. Lake Zurich is Switzerland's Big Five in terms of the lake that is famous for cruising and island visits. This picturesque hotspot is filled with forested hills on both sides.
5. Matterhorn Mountain :
Image Source : https://media.istockphoto.com
Matterhorn – which means peak in the meadows, is the perfect example of Nature. This mountain is known internationally by its German name called Matterhorn –a perfect pyramid in shape. Spend your Nature tour holidays at the foot of Switzerland's most iconic landmark in the Alps – Matterhorn Mountain. Matterhorn Mountain is a 15000 feet tall rocky peak mountain having a height of 4478 meters above sea level located on the Swiss-Italian border, which tops the bucket-list destination for climbers or adventure seekers. Matterhorn Mountain covers a wide range of 3000 meters and has a viewing platform that gives an unforgettable picturesque view of Matterhorn glaciers. There is a museum known as Matterhorn museum displaying the historic development of Zermatt from a mountain range to a luxurious Alpine holiday resort and it also displays many facts, figures, and photographs related to the first ascent of the mountain.
6. Jungfraujoch region – Top of Europe :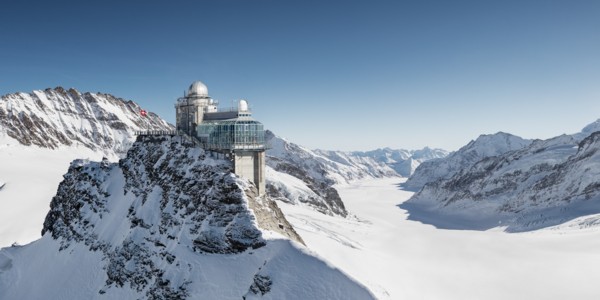 Image Source : https://media.jungfrau.ch
Jungfraujoch region is also known as the top of Europe because it has the highest train station located at 3454 meters above sea level. This region is the glacial pass between Jungfrau Mountain and Monch Mountain. While traveling to this picturesque region, the views on the way and from the top of Jungfraujoch are spectacular. The experience of the Jungfraujoch region begins from the moment you step down the cogwheel train, and you get to walk inside the glaciers and start the ascent of 3000 meters. You get to experience the most beautiful breathtaking scenic views from the train, and after reaching the top of Europe, there are fun activities for kids, families, and singles. The best time to visit the Jungfraujoch region is from May to September, during this time, you will get clear skies with little sunshine in the morning and the rage of a snowstorm in the afternoon. The temperature during this time ranges from 0-24 degrees Celsius.
7. Gotthard Pass :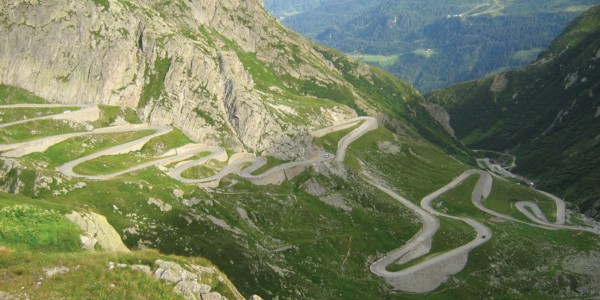 Image Source : https://cdn.britannica.com
Known as the king of the Alpine route, San Gottardo is a mountain pass that connects central Europe and Italy via a major automotive and railway route. Gotthard pass is a famous exit point of southern Europe. No matter how you cross it, for adventure seekers crossing Gotthard pass is real fun and adventurous. During summertime, three buses cross the pass daily. To make your journey more adventurous, opt for mountain biking which is a unique bicycle experience. Those seeking to make this journey more historical can cross Gotthard pass in the legendary yellow horse mail coach. While crossing this pass, you can take beautiful pictures of yourself featuring the Gotthard pass in the background. This pass is usually operational from July till September end.
8. Gstaad Ski Resort :

Image Source : https://emcdn.hotele.pl
Gstaad is a higher-end resort in Saanen, Bernese Oberland region of the Swiss Alps. This resort is famous across the country for skiing and winter hiking trails. During the 1960s, Gstaad was named The Place by times magazine, as it was widely known for part-time residents and vacationers. Royal people and celebrities have made Gstaad a long holiday destination surrounded by soaring mountains and the Alps. Gstaad is popularly known for prestigious boarding schools. The surrounding ski areas such as Wispile and Rinderberg are well-connected with cable areas. There are various accommodation options over here such as –Apartments & Chalets, SAC Huts, Youth hostel & lodges, camping options and Holidays on the farm and the Alps. Wellness facility such as Public spa is also available on site.
9. The Geneva Water fountain – Jet d'Eau :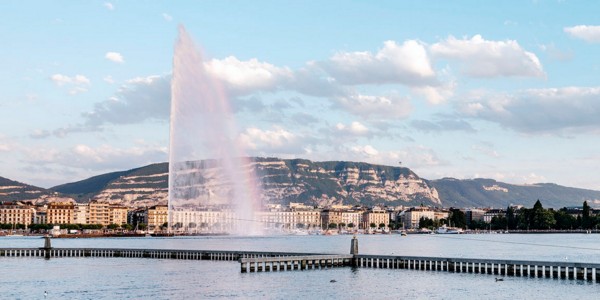 Image Source : https://www.geneve.ch
Jet d'Eau means Water Jet, is a fountain on Geneva Lake and a famous photo stop for tourists. The Jet d'Eau is the largest fountain in Geneva and is the most famous tourist landmark of the city. The Geneva fountain is featured on the city's official tourism website and serves as the official logo for the city's hosting of UEFA Euro 2008 matches. The Geneva Fountain was created in 1886 to manage the hydraulic plant's excessive pressure. With a modern mechanism, the Geneva fountain has achieved a height of 140 meters. Jet d'Eau has a specially designed nozzle that throws 500 Liters of water is expelled per second at a speed of 200km/hour. This specially designed nozzle throws water in a distinctive shape which is stark-white in color. Jet d'Eau symbolizes the ambition, strength, and vitality of the city. The opening time of the Geneva water fountain is dependent on weather conditions and annual maintenance. It is usually open from morning 10 am till evening 4 pm.
10. Lausanne Cathedral :
Image Source : https://youimg1.tripcdn.com
The Cathedral of Lausanne is a church located in the heart of the city – Lausanne, in the canton Vaud, Switzerland. For tourists visiting Lausanne, this picturesque cathedral is a must-visit. This renowned Lausanne Cathedral, located in the heart of the old town, offers sweeping views of the city. Lausanne cathedral has a collection of the most beautiful gothic art in entire Europe, and it attracts over 400,000 visitors per annum. Because of its spirituality, the Cathedral of Lausanne attracts people across all religions. The Cathedral features a highly significant multi-colored interior. Dating back to its construction, this design was covered during the Reformation then revealed at the beginning of the 20th century. The town is renowned for its reliability, political stability, efficiency, multiculturalism, and hospitality. Reputed British magazine Monocle voted Lausanne as The best small city in the world with less than 200,000 inhabitants.
So, if you are planning a trip to Switzerland shortly, do not miss out on including the above photo stops in your itinerary. For more details regarding Switzerland tour packages, get in touch with Flamingo Travels, Ahmedabad, or you can visit our website at Flamingo Transworld Pvt. Ltd.