Bintan, Indonesia: Beach Desitination Near Singapore – Tour Packages From Gujarat
Many believe that Singapore is a busy business city.
In spite of the fact that Singapore has many high rise building, but it is not a concrete jungle thanks to Gardens, Lakes and plantations. But, passengers taking tours to Singapore from Gujarat actually miss a beach resort.
Can we have a beach resort in the busy city like Singapore?
Yes, here is, and the answer is Bintan Island.
Bintan Island is an island of Indonesia. The island flourished as a trading post on the route between China and India, and over the centuries it came under the control of the Chinese, the British, and then the Dutch. The island has beaches with beach-front International hotels and resorts.
Bintan Island is good travel option for water sport activities, History, culture, Relaxation and many more. So if you are planning for any short trip for 5 to 6 nights then this can be wonderful option.
Singapore the closest major city, so you can reach Bintan in 45-50 minute trip by ferry. Bintan Island have many award winning, integrated tropical beach resort destination with world class facilities.
Hotels in Bintan Island:
1) Bintan Lagoon Resort
Bintan Lagoon Resort is a beautiful, 470-room beachfront resort, with two golf courses. The hotel is easily accessible by direct ferry from Singapore and is the jewel resort on Bintan Island.
The Bintan Lagoon Resorts is the best place for your comfortable and safe stay at this place where you can enjoy the life to its maximum level.
More guests stay at Bintan Lagoon Resort than any other hotel in Bintan. With over 12 restaurants and hundreds of activities, Bintan Lagoon Resort is the epitome of deluxe hospitality.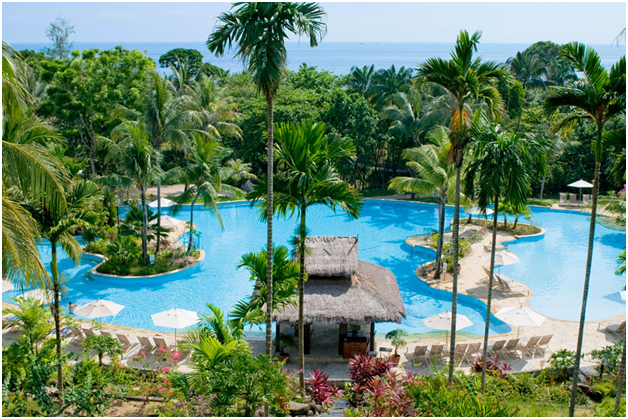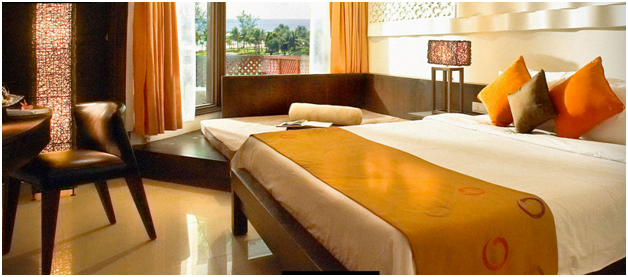 2) Nirwana Resort and Spa
Nirwana Resort Hotel has 245 guestrooms including 31 suites, all with sweeping sea, pool or garden views.
Full modern amenities and facilities are available to guests and most importantly restaurants and bars will satisfy valuable guests.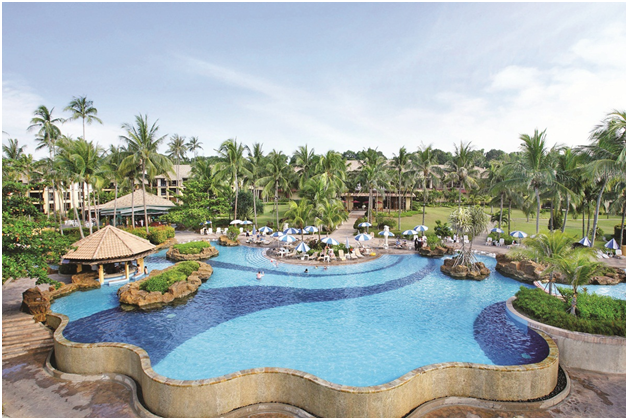 3) Banayan Tree Bintan
Place you find Luxury in Bintan – Banyan Tree Bintan
Banyan Tree Bintan is a tropical heaven with luxurious resort, Comprising of 64 exclusive villas perched on a cliffside, each private villa offers panoramic views of the shimmering South China Sea.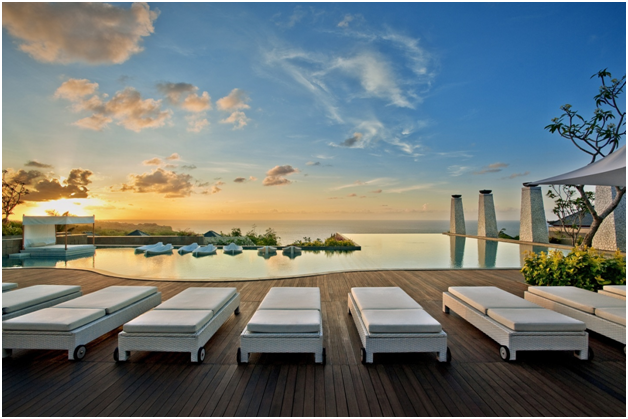 So, Whenever you plan to go on Singapore Tour Packages from Gujarat for 5 to 6 Nights, Bintan Island can be an ultimate Beach Destination for your Vacation. For more details on Singapore Tour Packages with Bintan Island you can get in touch with our SouthEast Asia Tour Expert or Click  : www.FlamingoTravels.co.in/SingaporeWithBintan