Shop Till You Drop At These Top 10 Places!
People have their own reasons to travel. Some people just need a break, some people travel for food, some for natural beauty or museums. And then there are some who wish to explore the destination and shop their heart out. Some people are obsessed with certain brands and some people are fond of street shopping and flea markets. Here we have listed down top 10 places where you can shop till you drop.
So start planning your much awaited tour holiday dedicated to shopping, shopping and shopping.
1. Dubai
We all know Dubai as a popular tourist destination as much as it is known for its shopping. Dubai is a tax-free city which makes every shopper to list Dubai in their shopping bucket-list. Some of the famous shopping places in Dubai are Dubai Mall – the largest mall in the world with major luxurious brands and stunning infrastructure with more than 1200 retail shops; Al Fahidi Street – this street is famous for electronics items at very dirt cheap prices. You can find stuff like home appliances, phones, laptops, and many more such appliances; Deira Gold Souk is the famous gold market in Dubai with more than 300 gold retailers' shops. Even if you don't want to buy gold just stroll around the market to see some of the exquisite pieces displayed at the shops. Also one of the best time to visit Dubai is during the Dubai Shopping Festival. All malls and shopping places are loaded with deals and discounts along with exciting other things to do.
How to get there:  One can easily fly from India to Dubai with most of the metropolitan cities having direct fights to Dubai.
Local Transport: Once you reach Dubai, you can take the Metro trains, local bus services or local taxis to travel anywhere to the major shopping spots in the city.
Things to buy from Dubai: Gold, Luxury brands like Chanel, Gucci, Fendi, Prada, and many more. All kinds of electronics, best perfumes, fashion garments, etc.
Experiences Around: At Dubai Mall along with shopping you can also enjoy fountain shows, Underwater Zoo, Theme parks and Dubai Aquarium.
Average Cost: Since Dubai has the top brands and also famous street shopping you can end up spending an average of Rs. 20,000.
2. Paris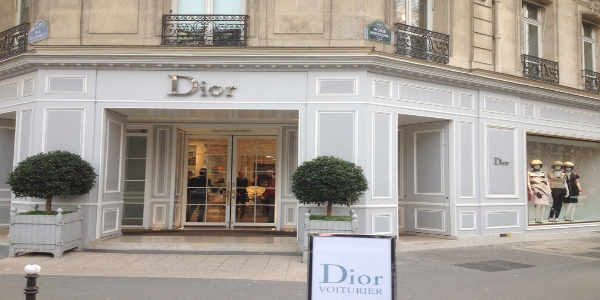 Known as the world fashion capital – Paris is indeed a dream destination for any shopping lover. From Christian Dior to Louis Vuitton no matter which brand you are looking for you are bound to find it in Paris. The Galleries Lafayette in Champs Elysees has the most famous top brands in the street. Also Le Marais is known for its bohemian, vintage as well as high street fashion boutiques. Further, Colette has all the designer brands which are reasonably priced. And then there is Montmartre you can splurge on the best souvenirs and vintage ornaments in Paris.
How to get there: There are many direct flights as well as connecting flights from India to reach Paris.
Local transport: The easiest way to get around any part of Paris is via the Metro link. With very well located metro station you need not walk much to get to any these listed shopping places. However, we advise to avoid taking metros during the peak hours between 8am and 7pm and rather opt for local cabs.
Experiences Around: Along with shopping you can also see some famous statues, sightseeing's, beautiful streets, florists and cafes around Paris.
Average Cost: Shopping in Paris is difficult to add price to – since Paris has plenty to offer! But we assume that one may end up spending an average of Rs.10, 000 minimum.
3. Tokyo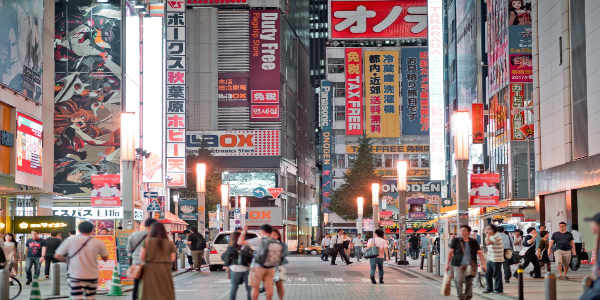 From electronics to traditional handicrafts you get to witness all in the fast paced city Tokyo. You will also be able to see some of the famous sightseeing places while shopping, isn't that perfect? Shinkuju known as Tokyo's busiest market for shopping as it boasts of various department stores. Tsukiji Fish Market is a must visit for any foodie to understand the Japanese food culture, it also features as the top attraction of the city. If you're interested in electronics, it's hard to beat the sheer choices and low prices of the stores at Akihabara. How can we forget Asakusa which is the best known for purchasing souvenirs like Japanese Noren and pretty trinkets?
Local Transport: Since Tokyo is a crowded city it would take you a little longer to get to the shopping districts. Taxis are expensive too so the best way is to stick to the subways, trains and buses. If using public transport it is advisable to buy Suica- a prepaid card which can be used for all local transportation.
Experiences Around: During shopping at Tokyo you get to see some of the famous sightseeing point's as well. As there are many department stores for shopping you may also come across some ancient buildings as well.
Things to Buy: Electronic gadgets, Luxury brands, watches, handicrafts, etc.
4. New York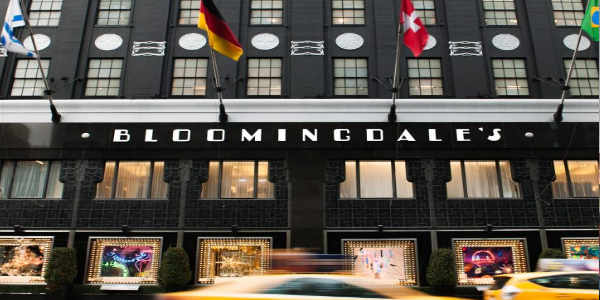 New York is the hub for fashion trends and for finding some of the best international brands around the city. It is any shopping lover's dream to visit the city of lights at least once in their lifetime. The Christmas shopping in New York is an unforgettable experience – from carrying beautiful Christmas gifts to snowfall from the sky. In Union Square Macys and Bloomingdales are two American departmental store chains for all your needs. There are numerous boutiques across the city and every street has souvenirs shops. There are many vintage shops as well where you get to buy all unique stuff.
Local Transport: The best way to travel in New York is by taxis as they are most convenient although it is a little expensive. You can take underpass subways to travel far off as there are local stations in every part of the city.
Experiences Around: While roaming around the city for shopping you will come across some famous sightseeing places like Empire State Building, Wall Street, and the famous Time Square. You can enjoy shopping along with strolling over these famous places.
Things to Buy: Fashion branded clothes from Macy's, cute souvenirs from local street shops, luxury brands hand bags and shoes.
5. London, United Kingdom: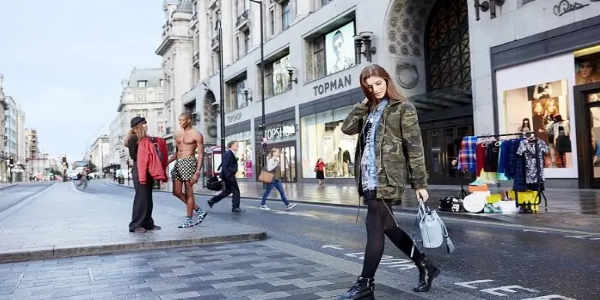 The shopping in London can suit every budget and style. There is both the choice available from high-end brands street to trendy and quirky jewelry markets with unique souvenirs. London is known as the best European destination having the best fashion shopping options. The Globe Shopper City Index has announced London the best destination to shop among all other European cities in both the quantity of shops and availability of international and local brands. The department store liberty has some beautiful pieces for exteriors, fireworks and kitchen equipment which you just cannot resist to buy. Notting Hill is amazing place with vintage collect ions for the shoppers.  Portobello is a fantastic place for shopping antiques.
How to get there: The subways are pretty easy way for getting to any of the places. Or you can also buy a travel card as it a busy way to save some money by using the public transport. There are buses, trains and tubes available to travel anywhere around the city.
Experiences around: You can visit streets which are famous among the celebrities for shopping, with their big names and big houses, experience the vintage and boho culture of London with cute and small shops.
Things to buy: Vintage house decors, shop from brands like Debenhams, Primark, Topshop, and more, electronic items, best clothes with latest trends, etc.
6. Hong Kong, China: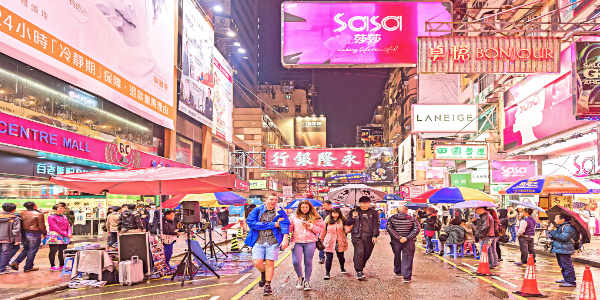 If you love bargaining while shopping, then Hong Kong is the place for you! This place offers everything you want for shopping. Visit the famous Jade Market, Temple Street, Street Night Market, and Kowloon's Nathan Road which has the major retail outlets for shopping. All these places are famous for handmade goods and clothes that are custom stitched. There are high-end boutiques and well as trendy colorful markets with funky electronics. You are sure to get value for money products here. At SoHo and Central you will get to buy high luxury brands. For antique and historical items, go for Hollywood Street or Cat Street.
Local Transport: In order to reach the markets and malls you easily walk and get there. If you wish to go to other places then taxis and buses are the best options.
Experiences Around: While shopping you will experience colonial and historical buildings around you with major food joints. Some streets like Hollywood Bazaar where you get antique stuffs you can get to see beautiful paintings and colorful things around you.
Things to Buy: Designers shoes and handbags, Electronic items, antique decors, Chinese watches, tailor-made suits.
7. Milan: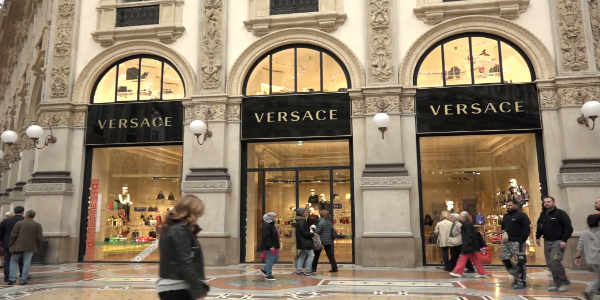 Known as the world's most premier fashion capital, Milan is no surprise that it is best for shopaholics. Milan is home to many top fashion brands like Prada, Dolce & Gabbana, Versace; this city is full of glamorous streets and luxurious shops. Quadrilatero Della Moda is considered to be most important fashion district and the most expensive as well. Here to get to see all the top most luxury brands. The interwoven pedestrian streets are full of jewelers, boutiques and lifestyle showrooms for a lovely window shopping. The fashion trends change very fast here, what you see this month goes to sale next month in second hand shops. If you want god brands for better price then head to Corso di Porta Ticinese or Brera for a satisfactory shopping.
Experiences Around: Around the street you can witness beautiful buildings and classy designer boutiques.
Things to buy: Top fashion brands like Prada, Louis Vuitton, Dolce & Gabbana, accessories, garments, unique crockery.
Local Transport: The easiest and fastest way to get around Milan is by metro, with lines running every 1-3 minutes from 6am until midnight and as late as 2am on Saturday nights
8. Los Angeles: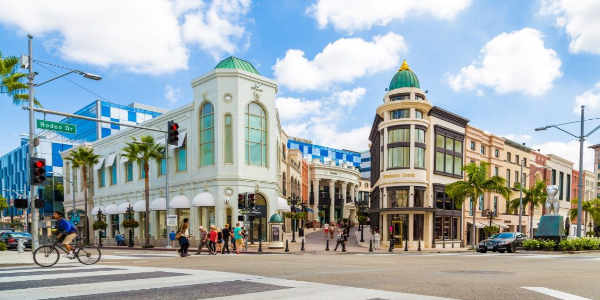 Los Angeles is one of the most glamourous places to shop in the world. Los Angeles's Rodeo Drive is probably the most expensive three blocks of shopping in the world. This is the street where the celebrities shop too. Stores like Coco Chanel, Cartier and Yves Saint Laurent can be seen. If you don't want to shop you can still visit for fun window-shopping and to spot some celebs. Witness the world famous Rodeo Drive you will see more than 100 luxury stores and vintage boutiques. For fun and unique shopping go to The Grove, where you can see Disney inspired streets and vintage tram for shoppers. Robertson Boulevard is the place to see and be seen. Here you'll find a trendy collection of clothing stores and jewelry store and classy restaurants.
Experiences around: Enjoy window shopping with the magnificent stores and spot some celebs as well. The vintage shops are classic to look at. Also kids can enjoy Disney theme parks and Disney theme streets.
Local Transport: Shopping areas can be easily covered by taking a walk. If needed to go far of places you can take red metro line or share a ride.
Things to Buy: Luxury brands like Coco Chanel, Cartier and Yves Saint Laurent, caramel chocolates, Oscar statute, luxury bags and many more.
9. Sydney, Australia: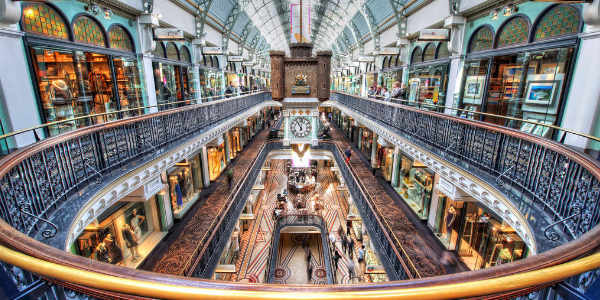 Sydney is famous for its breathtaking views, The Harbour, Fantastic Food and of course tons of shopping places. It always has something new for the tourist to shop. It offers and never ending list of shopping. Shopping in Sydney is relaxing experience enjoying the cool atmosphere at the markets. The strand Arcade is the most popular location for all shopaholics with beautiful interiors. You will get to see duty free goods, cute gifts, antiques. Darling Harbour is also a top place for shopping. You can get good street shopping, souvenirs, tempting food and drinks here. Glee market you can find good books and antique stuffs.
Local Transport: You can visit some shopping streets by walk and for some far off places you may trains and buses. They are best affordable as taxis area quite expensive.
Experiences around: While shopping you can see some famous historical places like Queen Victoria monument of 19th century and while shopping at Harbour you will have spectacular bridge view and lights in the evening and enjoy the atmosphere by the sea.
Things to buy: Kangaroo leather bags, Eucalyptus tree leaf pendants, famous Australian Opal.
10. Kuala Lumpur, Malaysia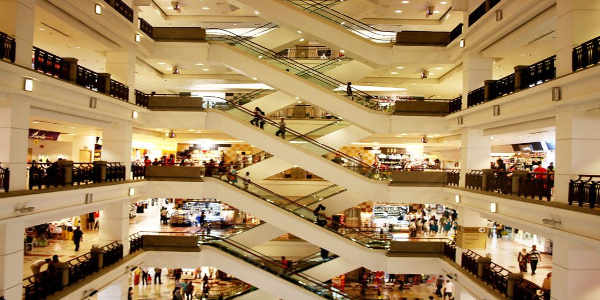 Kuala Lumpur has the three largest malls in the world. Utama is the world fourth largest mall in the world with 650 shops. Starhill is also a must visit place for witnessing the art gallery and for buying the best fashion brands. Kuala Lumpur is best known for its high quality products and best affordable prizes. There are traditional markets like Kampong Buru Market where you can buy local traditional goods, traditional clothes like sarong, baju kurung, etc. antique jewelry and handicrafts are available here that promotes the Malay culture.
Experiences around: There are many fine-dine cuisines to experience at the Utama Mall you can enjoy indoor rain forest and aquariums. There are events at various malls for promoting their Malay culture.
Local Transport: The best way to travel here is by local transits, buses and local Kuala Lumpur taxis. They are affordable and easy to hail.
Things to Buy: Get your hands on the traditional Malay attire like baju gurug, handmade crafts like slippers, wallets, pearls, etc.