Goa Honeymoon In The Post Covid World – What To Do And Where To Stay
Goa is one of the smallest states of India and is considered the best leisure destination for Indians as well as international travellers also. The economy of this state is dependent on travel & tourism, but the liveliness of this place was on a break during the lockdown times faced in our country.
But recently, as announced by the Chief Minister of the state, tourism in Goa is again ready to welcome visitors without any restrictions as in one doesn't need to conduct a test for Covid-19 on arrival, also you don't need a negative Covid-19 certificate or e-pass on your arrival. And the best one is that no individual needs to get isolated upon arrival but yes it is the responsibility of every individual to follow proper guidelines relating to the situation like temperature checking, compulsory wearing of masks, and maintaining social distance in all public areas.
Being an all-time favourite honeymoon place, the Goa tour packages are famous for shore-lined palm trees, beaches, forts and caves, vibrant shacks, and many other romantic things to do. A honeymoon tour is a hearty affair for anyone and when one thinks of planning for a honeymoon, he/she comes across many ideas of making their honeymoon romantic and sensual, and we are sure that a trip to Goa will make your honeymoon in 2021 a sweet and memorable one.
With the increasing number of tourists every year, this small state to date has many secluded places to enjoy for couples. So let's have a quick read to the travel guide to Goa which covers some of the most romantic experiences, best resorts suitable for couples, and other relevant information related to your travel in Goa.
Travel Advisory for Goa During COVID-19;
Best Time to Visit Goa Post COVID-19;
Places to must visit in Goa for Honeymooners;
Places to Stay in Goa;
Things to do in Goa in your post COVID-19 trip;
Famous Goan food to try during your Goa Trip;
Frequently Asked Questions About Post – COVID-19 Trip to Goa;
1. Travel Advisory for Goa During COVID-19
There are many travel Guide for Goa that every domestic tourist needs to follow for a safe journey to this beautiful place. So let's check the below points relating to domestic travel update for Goa post COVID-19:
It is not compulsory to present a negative COVID-19 certificate at the time of arrival in Goa;
It is advisable to take care of yourself by wearing masks, keeping proper sanitisation, washing hands, and keep social-distancing at public places;
Temperature check is done on arrival to any restaurant, hotel, or any sightseeing places;
All the payments are to be through contactless delivery;
2. Best Time to Visit Goa Post COVID-19
Though from November to March, the state is highly crowded, these months are the best time to visit Goa, because the weather during these months is quite favourable and pleasant. And if you are planning to travel during peak season, it is advisable to book a Goa tour package in advance for better rates of hotels and flights. Also, plan your itinerary and activities keeping in mind the weather. 
3. Places to must visit in Goa for Honeymooners
During your visit to this beach capital of India, make sure you visit the short-listed romantic & secluded tourist places of Goa, completely scenic and mesmerizing. For a top-class honeymoon in Goa – do go for a romantic early morning or late evening beach walks to witness the sunrise or sunset or visit some of the most scenic waterfalls in Goa to add beauty to your tour or some of the best forts in Goa offering wonderful views & attractive because of their architectural designs. Let check out some of the best places to visit in Goa listed below:
Vagator Beach is one of the best beaches in North Goa and the beach is divided into two parts- Tambduki and Ozran. The waters at the beach are crystal clear with white sands. Previously, the beach was well-known to foreign tourists but now it's gaining popularity among Indian tourists too. This beach is quiet and secluded, perfect for a romantic getaway with your spouse. This beach is also known for rave parties attracting the hippie crowd, with each year the sunburn festival being organised at this beach.
There are many shopping stalls and eateries near the beach, you can shop and eat here. You can also choose to stay at the resorts at Vagator Beach.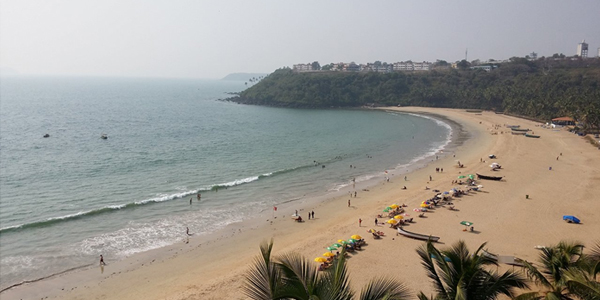 This is one of the most scenic and picture-perfect beaches in Goa. The couples who love lively and vibrant shacks with being less crowded, do visit the Bogmalo beach. The most romantic things to enjoy here with your partner are sea bathing, windsurfing, and many other water sports activities. There are many resorts at the Bogmalo beach, you can select to stay here if you wish to.
Image Source: https://media-cdn.tripadvisor.com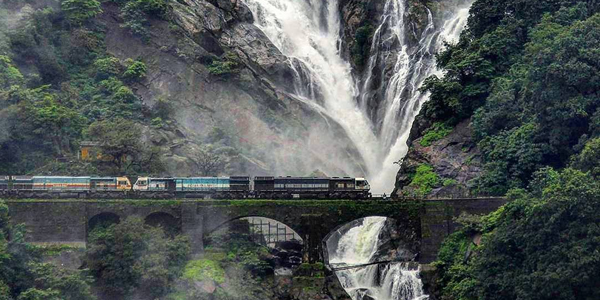 Opt for a scenic ride of 60km to reach this waterfall with your partner amidst the lush green dense forests of Goa and witness the beauty of this majestic waterfall. The Dudhsagar Waterfall is the 5th largest waterfall in India and one of the best things to do in Goa. The entry fee to Dudhsagar Falls is INR 400 per person and from October to April is considered as the best time to visit here.
Image Source: https://i0.wp.com/www.extrachai.com/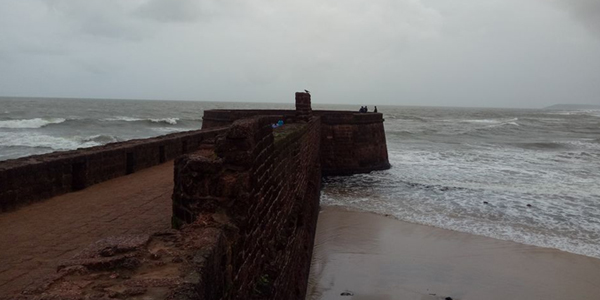 Sinquerim Fort is known for its stunning architecture. This destination is not much famous with the visitors and so is less crowded. Visit this beautiful fort with your spouse and enjoy the stunning sunsets, swim on the beach or go surfing, or just relax under the moonlight with your partner and enjoy the moment. You can book or get a taxi from your hotel to this marvelous fort.
Image Source: https://static2.tripoto.com/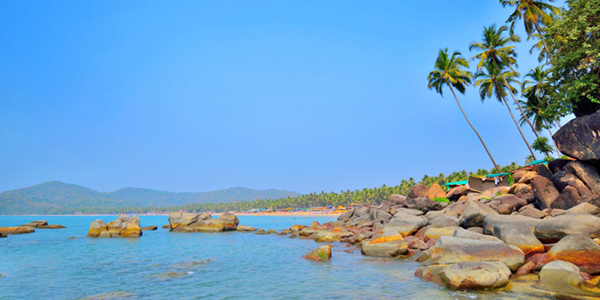 For couples who love adventurous activities, then the Grand island should be on their checklist. It takes only 35-40 minutes via ferry to reach this island, & it is one of the known scuba-diving sites in Goa. With spice plantations all over & some best dolphin spotting, this island also hosts some of the best diving sites here like Bounty Bay, Sail Rock & Shelter Cove. There are hotel options near Grand Island, you can choose to stay overnight here and if you go for a day trip then you at least need 7 hours to enjoy here fully.
Image Source: https://images.thrillophilia.com
4. Places to Stay in Goa
With having a great time at the above-listed beaches, scenic beauty, and forts, Goa also hosts some of the best hotels for honeymooners & couples. Let's go through some of the suggestible hotels for a perfect romantic stay in Goa & offered by Goa Tourism in the list mentioned below:
Taj Exotica Resort & Spa, Goa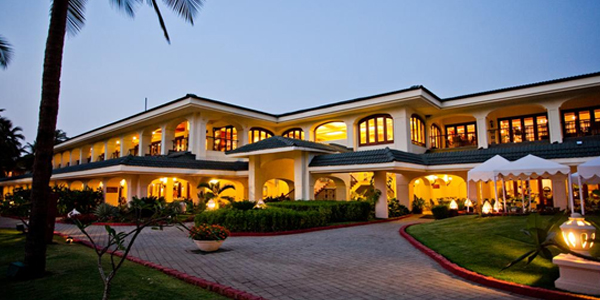 Image Source: https://cf.bstatic.com
Are you confused among the most amazing resorts for your honeymoon in Goa? Without a second thought, go for Taj Exotica Goa, one of the most lavish properties in Goa. Each room houses a private balcony giving some majestic views of the garden area, poolside, or the sea. With nude coloured room walls & dark wooden furnishings, the rooms are equipped with the best of modern amenities. You can enjoy the golf facilities, relax at the spa & massage centres or have a dip in the swimming pool. Truly the most luxurious resort in Goa.
Taj Fort Aguada Resort & Spa, Goa
With facing the Arabian Sea, this is an exceptional resort in North Goa. Taj Fort Aguada Resort & Spa is a luxurious resort in Goa only 10-12 km away from the Vagator beach and shares a border with Fort Aguada. With private balconies for each room & old Portuguese styled architecture, this resort also offers spa therapies, water sports & courts for squash & tennis. Sip a drink & enjoy the amazing views of the surrounding seas from your balcony. Truly, one of the best resorts in Goa to stay at.
With direct access to the Arossim beach & Cabo Da Rama fort being at a distance of only 25 km, the ITC Grand Goa is said to be one of the village-style resorts with beach facing. The resort is quite spacious with each room having a private balcony offering views of the surrounding lagoon, sea, and gardens. You can several activities onsite with water sports being the main one to go for. Visit this resort located in South Goa for a memorable honeymoon.
Lemon Tree Amarante Beach Resort
If you are looking for some historical architecture with a combination of modern amenities, then Lemon Tree Amarante Beach Resort is the right choice for you. With antique painting and glasses, this property is just 250 metres from the beach. This is one of the best-suited hotels for honeymooners. The ambiance is quite luring and sets a mood for complete leisure & romance. Don't miss out on this property on your list.
Kenilworth Beach Resort & Spa
The Kenilworth Beach Resort is a 5-star luxurious property in Goa & is just 14 km far from the main airport. The hotel house the state's 2nd largest swimming pool, with also an open-air Jacuzzi, spa centres, and 6 different dining options available. Depending upon the allocation of rooms, all the rooms have a private balcony wherein one can enjoy the views of the pool and the garden area. To make your stay memorable, do consider this resort for sure.
5. Things to do in Goa in your post COVID-19 trip
The things to do in Goa vary from rave parties to beach activities. Goa is known as a party island with beautiful shopping places, beaches, and vibrant nightlife. There are many tourist attractions in Goa that will keep you engaged and make your honeymoon a romantic affair.
Water sports at Vasco da Gama
Located only 8 km from the Goa Airport, Vasco da Gama is known for water sports activities. It is one of the places in Goa where you can enjoy Scuba Diving with the assistance of a trained diver. There are also many other water sports activities you can enjoy here such as banana boat ride, bumper ride, parasailing, boat ride, and jet ski. The best thing is the activities can be enjoyed by non-swimmers too.
Enjoy shopping at the Anjuna Beach Flea Market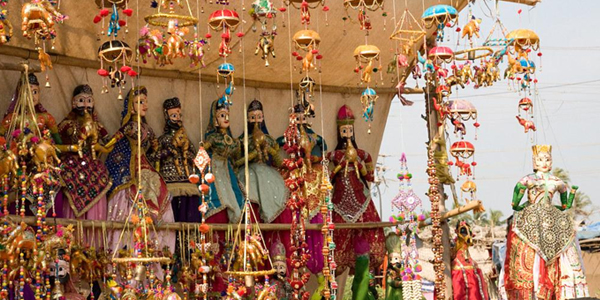 Image Source: https://i.postimg.cc
Anjuna Flea market was started in the 1960s for wanderers, and to date it is known as a market for the hippies. Here, you will get to buy items such as handicrafts, souvenirs, trinkets, and hippies clothes at a very reasonable rate. The market is held on every Wednesday at Anjuna Beach along with lots of fun activities such as music, dance, and late-night beach parties. You can either go for vibrant hair colour, or body piercing, or tattooing at this flea market.  Also, there are many food options available here.
Learn about Goan history at Goa State Museum
One of the popular museums in Goa is the Goa State Museum to the basic version of Goa history. You will come across cultural anthropology, religious expression, contemporary art, and ancient paintings, and sculptures relating to history. You get to learn the struggle for freedom Goa went through from the Portuguese. The museum is located in Panaji, and one of the historical things to do here.
6. Famous Goa food to try during your Goa Trip
If you are on verge of planning your honeymoon trip to this beautiful beach destination, please don't miss out on the below recommendations of the famous food in Goa:
Goan red rice is also known as ukda rice, reddish colour, and thick grains of rice. Because of its nutty flavour and colour, it goes well with the coconut curries. Do try this traditional food of Goa during your visit.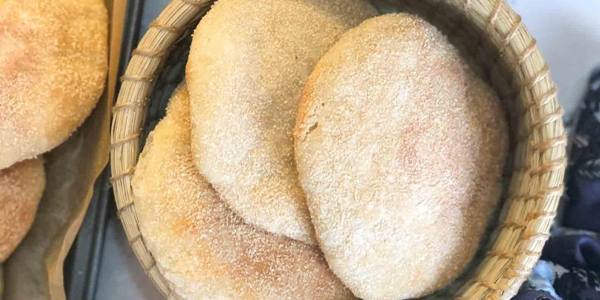 Poee is the famous bread of Goa inspired by the Portuguese. This fluffy bread tastes great with Goan curries. Traditionally, this bread is made of palm toddy, which makes it softer and fluffier.
Image Source: https://im.whatshot.in
Bebinca was the dish introduced by a nun- Bibiona. It is a sweet dish made using coconut. The cake has seven different layers using various ingredients. This cake is a bit tedious to prepare but taste too yummy. You can enjoy it with ice-cream or as it is.
Image Source: https://cookbook.pfeiffer.net.au
Still, confused with the things to do in Goa or the best hotels to make your vacation memorable with your partner? Guess, all the doubts are now sorted, so don't wait and move a step ahead and book the most awaited dreamy trip with your life partner and add some of the best memories. For further assistance you can check our website at Flamingo Transworld Pvt. Ltd.
Happy Honeymooning couples!!
Frequently Asked Questions About Goa
1. Is Goa open for tourists?
Yes, Goa is now open for tourists with undertaking all the safety measures.
2. Is it safe to travel to Goa during the Coronavirus pandemic?
Goa Can Be Fun, Beautiful, and Safe!
You will be fine as long as you don't make yourself problematic. Take the necessary precautions and obey and respect local laws. Have fun and stay safe. So, it is completely safe to travel to Goa.
3. What are some of the best things to do in Goa?
Some of the best things to do in Goa are: Couples can go on a cruise on the Chapora River, try catching crabs, dance away at a nightclub, laze around on a beach.
Other things to do:
Visit Dudhsagar Falls
Rent A Private Villa in Goa
Water Sports
The Uncommon Market of Ingo
Se Cathedral
Naval Aviation Museum
Party on Butterfly Island
Stroll in the Old Latin Quarters of Panjim
Cycling around the Goan Villages
Couples Spa at Resorts 
4. Which part of Goa is best for a honeymoon?
Goa known as the party place has two sides. While North Goa is an essential place of Goa tourism, South Goa is the place honeymooners can plan to discover isolation and harmony for a sentimental get-away in a small Indian state. So, a honeymoon in Goa will truly an amazing and romantic place.
5. Which is the best season to visit Goa?
The best time to visit Goa is from November to February. These are the best winter month to visit the region, with temperatures fluctuating between 21 ⁰C and 28 ⁰C. The pleasant weather is perfect to relax around on the beaches.