Handy Guide: Travel to Russia Post Covid-19
Travel to Russia Post Covid-19
Vodka, Tsars, Kremlin, Communalism, and Onion-shaped domes are the initial thoughts about Russia, but there is much more to travel and explore in the world's largest country. Russia's geographic location showcases that East meets west, and thereby it's a cultural melting pot of Asian, Oriental, and European cultures.  The diversity can be observed in its art, architecture, and lifestyle of the people. This diversity can be explored with the help of our Russia tour packages. 
Travel to Russia covers almost 1/10th of the Earth's land thus making it the largest country in the world. The country spans 2 continents, has 11 time zones, and has coasts on the Arctic, Pacific, and Atlantis oceans. Russia tourism proudly promotes Russia's 29 UNESCO world heritage sites. Russia has a plethora of experiences to explore beyond the cliché. Plan your Russian holidays 2021 with Flamingo Transworld Private Limited to discover this beautiful country. 
Below information is exactly what you need for your Russia holiday package:
Planning for a trip to Russia post covid-19?

Things to Keep in Mind while visit Russia During COVID-19

Documents to Carry while traveling During COVID – 19

Best Time To Visit Russia Post COVID-19

Places to Visit during post covid Russia Trip 

Things to do in Russia

Food You Must Try on your Russia Trip

Travel Tips For Russia

Frequently Asked Questions About Post – COVID Trip to Russia
Planning for a trip to Russia post covid-19?
Travel to Russia, post-Covid-19, will require a Negative Covid-19 test carried out in less than 72 before the arrival in Russia. The result of the test should be in Russian or English. Do ensure to follow all the necessary Travel Tips for Russia. 
Things to Keep in Mind while visiting Russia during COVID-19
Mandatory

Covid Test for Russia
Russia Travel advisory

emphasizes that tourists should always wear a mask.

For Internet connectivity, buy a local SIM card in Russia.

Do try to learn few Russian phrases – Nyet – No / Da- yes / Spasibo – Thank you / Privyet- hello

DON'T be disrespectful in a church

DON'T take photos of government buildings 

Don't drink the tap water, buy bottled mineral water. 

Opt for Yandex instead of Google Maps during your stay in Russia. 

Exchanging currencies at the airport can be quite expensive, hence avoid exchange at airport. 

The most efficient way of commuting in the country is by a Metro Train
Documents to carry while traveling During COVID – 19
A Trip to Russia will need a passport with a valid visa. For this, an invitation letter is required from an Authorised travel agency or the accommodation provider. Along with it, the other most important document for Covid-19 is the certificate of a negative COVID-19 PCR test that is taken 72 hours before the arrival time in Russia. For further information related to the Covid-19 travel advisory for tourists, check on the website of the Embassy of the Russia Federation in the Republic of India. 
Best Time to Visit Russia Post COVID-19
The best time to visit Russia is during the summer months of June to August. The summer season is quite pleasant for tourists to enjoy outdoor activities like hiking and camping and admire beautiful sightseeing. During the month of May, parks are filled with blooming flowers, during the month of September, a golden autumn glow serenades the countryside and the cities, and during the winter months, explore the surreal landscape covered with snow, if you can tolerate the chilly temperatures during the winter season. Hence the best months to visit Russia are from May to August. 
Places to Visit during post-Covid Russia Trip
Your Russian Itinerary should cover the best places to visit in Russia. 
1. Moscow: Capital of Russia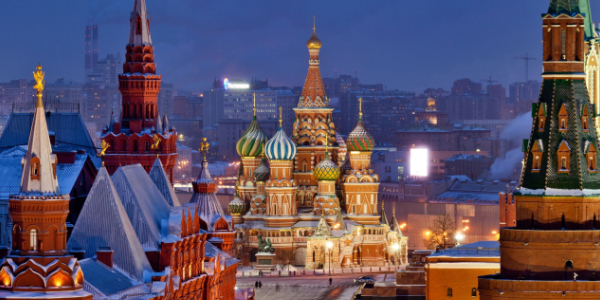 The capital city of Russia is an ancient capital of the country. It has numerous monasteries and churches. You will be amazed to see that past and future live next to each other in this city. Moscow has everything from Soviet monoliths and medieval fortresses, to innovation centers, and glass skyscrapers. The famous Moscow attractions are the colorful, onion-shaped domes of St. Basil's Cathedral, Kremlin fortress, Moscow metro, and Red square. Do check out the Sparrow hills, the highest point in the city. Visit this location just before sunset time, to enjoy a panoramic view of the architectural marvels of the city. The bird's eye of the city will reflect the grandeur of Russia. You can book your flight from Ahmedabad to Moscow using our Russia tour packages. 
2. St. Petersburg: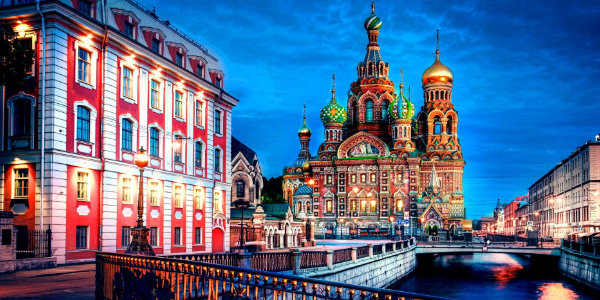 St. Petersburg is the second-largest city in Russia. It is a port city on the Baltic Sea. It is an elegant city that has many grand estates and palaces. The famous St. Petersburg tourist attractions are the Hermitage museum, draw bridges, Nevsky Prospect, the Church of our Savior on the Spilled Blood, the fountains of Peterhof, and the Catherine's Palace. This magical city is also known as Venice of the North due to its cafe-lined streets, cathedrals, and waterways. 
3. Olkhon Island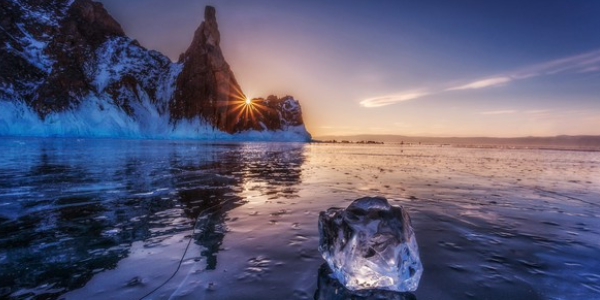 Visiting Olkhon Island is similar to time travel in the past, a journey back to nature. This island is a serene place to get away from civilization, to feel close to nature beside the lake, and to enjoy the peaceful energy of the lake. It is the largest island of Baikal Lake in Russia and the 3rd largest island in the whole world. The island has many steep mountains; the highest point of the island is Mount Zimba which is around 818 meters above the water level of the lake. The island is popular for its natural landscapes and spirituality. Some of the famous places to visit on this island are The Shamam Rock, Khuzhir village, and Khoboy and Love Capes. 
Things to do in Russia
1. Samara Academic Opera and Ballet Theatre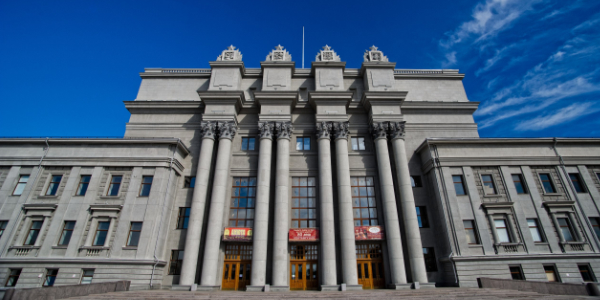 One of the things to do in Russia is to visit the Samara Opera and Ballet Theatre. It is one of the biggest performance centers and the oldest opera house in the country. It is a grey-colored building with massive columns that reflect the architecture of the Stalin period. The theatre consists of a troupe of the orchestra, soloists, ballet dancers, and choir and presents outstanding performances. It performs on unusual or new compositions and has an extensive tour schedule. The theatre has a strong connection with the Bolshoi theatre for many years. It has lush interiors, a spacious auditorium, excellent acoustics that provide a wonderful experience to the spectators. 
2. Check Out Putin Accessories at 'Military Disneyland'
Patriot Park, the largest theme park of Russia is popularly known as the Military Disneyland in Russia. The park showcases the military hardware in a friendly environment. The park was inaugurated in the year 2015 by President Vladimir Putin in Kubinka West of Moscow.  The area of the park is around 4000 hectares, most of which is covered by military vehicles. There is around 268 soviet-eras jet on display that includes helicopters and sections for armored vehicles having around 350 tanks from different countries. Tourists can experience a virtual spin in a few of the military training simulators. The park is open from 1000 to 1800 hours from Tuesday to Sunday. The Military Disneyland ticket rates are around INR 9000 per person.  Also, note that younger children who may not enjoy the missile launchers can visit the zoo at the park. 
3. Watch Moscow Cat Theatre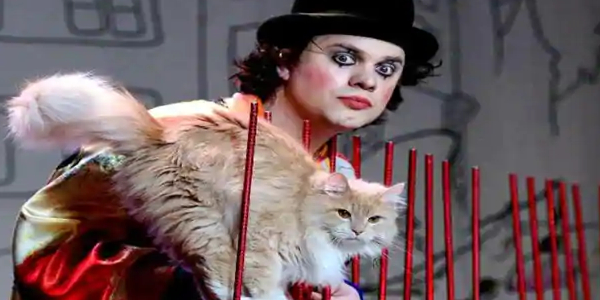 Moscow Cat theatre was introduced around 30 years ago. It is one of the popular tourist attractions in Moscow. This theatre is the only place in the world that has cats as actors in their performances. Cats are generally considered very difficult to train. Here the cats walk on a wire, ride a bike, perform aerial acts and also do acrobatics Such types of unusual performances of these felines make this theatre a unique place. You will also be impresses by its multicolored crystal stained-glass windows and that is the reason why it is also known as the Crystal Castle. It is recommended that you reach early for the cat show to spend some time in the Cat museum as well. The theatre has around 20 shows with 38 breeds of animals. 
Food You Must Try on your Russia Trip
While visiting Russia, you should not miss experiencing the foods in Russia. The main dishes of Russia mostly include lamb, chicken, beef, pork, potatoes, fish, and root vegetables as well as bread and porridge. Sour cream is a common accompaniment for many dishes. Stews and vegetable soups are an important part of Russian cuisine. Traditional Russian food is as diverse as its regions. Tourists should taste the traditional dishes at the local markets.
1. Pelmeni: National Dish of Russia: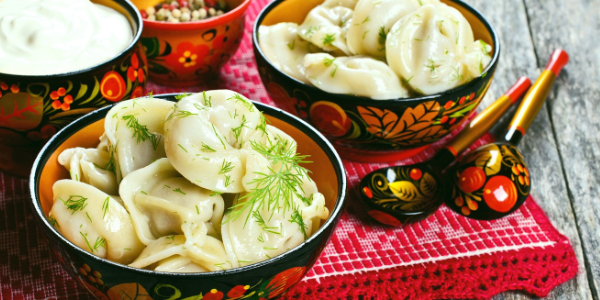 Pelmeni is regarded as the National dish of Russia. Pelmeni is dumplings of pastry filled with shredded meat and covered with pasta-like, thin dough.  They are served in a soup broth or served alone with butter and sour cream. 
2. Stroganoff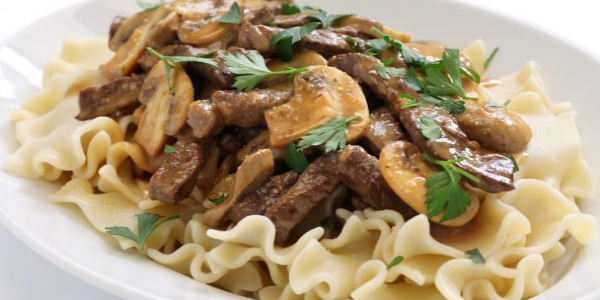 One of the famous foods in Russia is the Beef Stroganoff. The dish contains tender beef and mushrooms in a creamy sauce. This dish is named based on the prominent Stroganav family. It is mostly served with fried potatoes or rice. 
3. Olivier Salad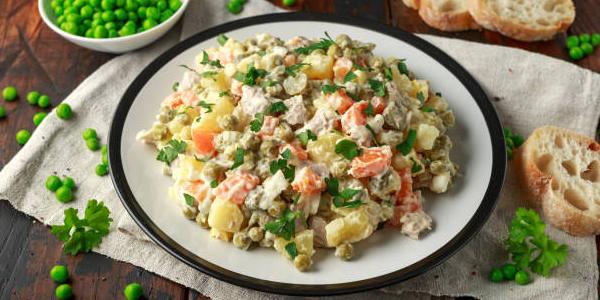 Oliver Salad is universally known as the Russia Salad. It is one of the famous foods in Russia that is equally popular worldwide. It is made up of diced and boiled potatoes, boiled eggs, carrots, pickles, boiled chicken pieces, and mixed with either mayonnaise or sour cream. The original recipe of Russian Salad was created by Lucien Olivier, a Belgian chef in Moscow in the 19th century. The chef has kept his recipe a secret but some gastronomes tried to analyze the salad and created their own version. Though the modern version of this dish is not the same as the original ones, it still tastes delicious. 
Travel Tips for Russia:
A few of the important travel tips for Russia are as below: 
A most important tip while traveling to Russia is to learn some basic language or learn at least the Cyrillic alphabet.

Carry your medications from home itself

Tipping is practiced in Russia. 

Bargaining is acceptable in the local markets. 

Women should cover their bare shoulders and heads with scarves, and men should not wear shorts and hats while visiting monasteries, churches, and cathedrals. 

List the attractions that you want to see along with their timings to plan your visits accordingly 

Traveling to Russia is safe as any other European country. One of the important

safety tips for Russia

is to be cautious of pick-pocketers, take care of your belongings, do not opt for unlicensed taxis.
The largest country in the world offers it all, from the idyllic countryside to historic cities, epic train rides to artistic riches, and vodka-fuelled nightlife. Flamingo Transworld Private Limited provides numerous tour packages for Russia based on your preferences. 
Frequently Asked Questions about Post – COVID Trip to Russia
1. Do I need a COVID test for Russia?
Yes, it is compulsory to carry a negative Covid-19 PCR test report. The Embassy of the Russian Federation in the Republic of India is yet to share more details about the Covid-19 travel advisory for Indian Nationals. You can contact Flamingo Transworld to get the updated information on it before deciding to travel. 
2. Is there testing done at the Russian airport?
Yes, all passengers are tested at the Russian Airport. 
3. What are the things to do on a Russia Trip?
The suggested things to do in Russia are as below: 
Red Square in Moscow

Take a stop at the 16

th

century cathedral – the Saint Basil's Cathedral in Moscow

Canal tour in St. Petersburg. 

Do Check out the Military Disneyland

Experience Weightless at Star City. 

Do not miss the amazing tunnel system in Moscow known as the Bunker -42. 
4. What should I avoid in Russia?
Some of the things to avoid in Russia are as below: 
Avoiding drinking alcohol on the streets

The police have a right to stop and check your ID, hence it's vital to carry your passport at all times.

Do not criticize Russia. 

Avoid leaving empty bottles on the table. 

Avoid keeping money in your back pockets. 

Do not wear gloves while shaking hands with the locals. 
5. Can I travel to Russia without a visa?
No, you cannot travel to Russia without a Russian tourist visa.