Best Monsoon Getaways For 2019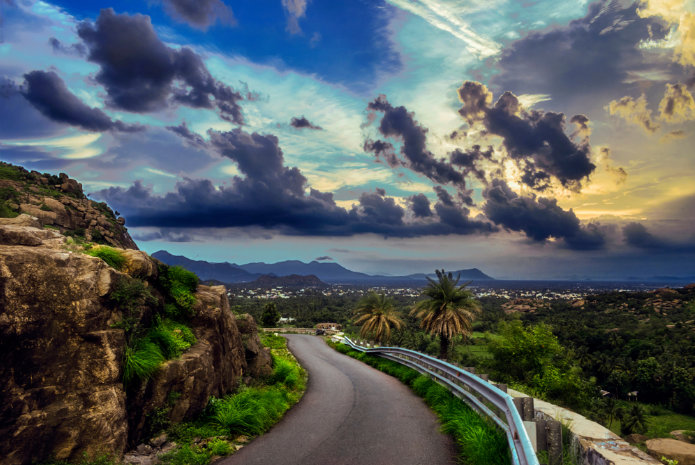 We know the sensation when long weekends or holidays approach or when there is simply that itch to bunk college or work and take off with friends to obscure places. Don't worry if you just have a few thousand in your pocket for there is a long list of budget trips in India that you could opt for.
Flamingo offers honeymoon tours to such amazing beauties to be explored. Visit some beautiful destinations in India this monsoon and feel the heaven on earth.
1. Udaipur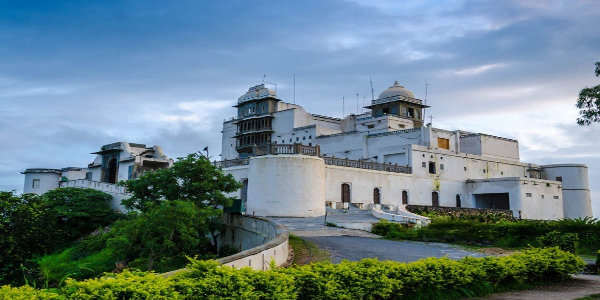 Specially designed for monsoon, Udaipur has a monsoon palace also known as Sajjangarh Palace offering a chance to stare monsoon clouds from close and enjoy the mesmerizing aerial view of the city from the height of 3100 ft. above sea level. Pipliyaji has already been named as 'the monsoon Destination of Udaipur', if you cherish green valleys with clouds covering it; you'll love this place.
2. Jaisalmer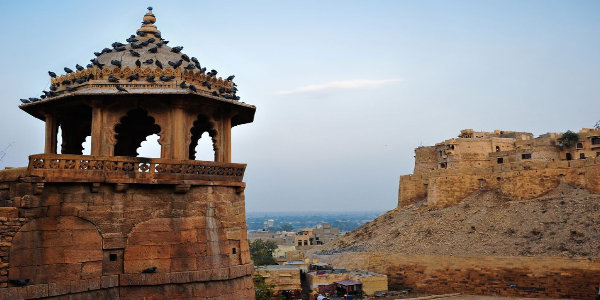 The monsoon season brings a smell of relief from the boiling heat and what place can be better than Rajasthan during this time. Every traveler is aware of the solstices in this dry state, but with the arrival of monsoon, it greets its visitors to discover the royalty which is unbroken at its every heritage architecture. And when it comes to discovering Rajasthan, Jaisalmer city is considered as one of the best. Often called the golden city, this desert city is recognized for its magnificent forts, palaces, man-made reservoirs and lake which add touch of legacy and culture of the royalty which prevails in Rajasthan. So, if you're scheduling to take a tour of Rajasthan, make sure to spend the monsoon in Jaisalmer and live a few days like never before.
3. Jodhpur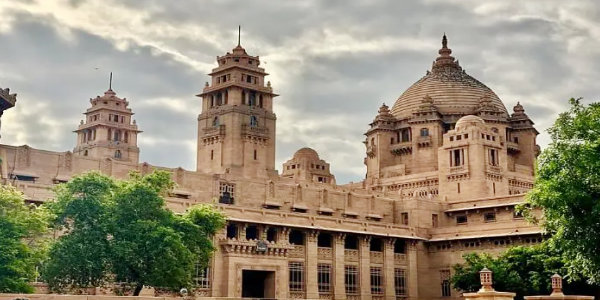 Mehrangarh Fort is one of the most popular places to visit in Jodhpur. This fort is 15th century old and speaks of the opulence of the culture of the city. Kaylana Lake is the best places to go in order to escape the hustle and bustle of the city life and refresh your mind and soul. Kaylana Lake is one of the most beautiful lakes in Jodhpur and offers scenic views.
4. Jaipur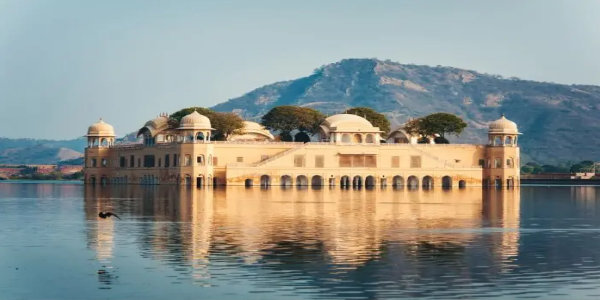 Jal Mahal or Water Palace, where every Jaipurite or visitor would just love to sit by and watch the magical lake view and mesmerizing architecture of the place. Sunrise and Sunset are the best times to get some terrific shots at this place with perfect blend of nature and architecture. Another best destination is Panna Mian ka kund or stepwell near Amber fort is one of the cherished places which if visited during Monsoon, you will remember it throughout your life! Although all the step-wells have their own fairy-tale aura, this one is comparatively less populated and shines out its real effervescence during rains.
5. Khajurao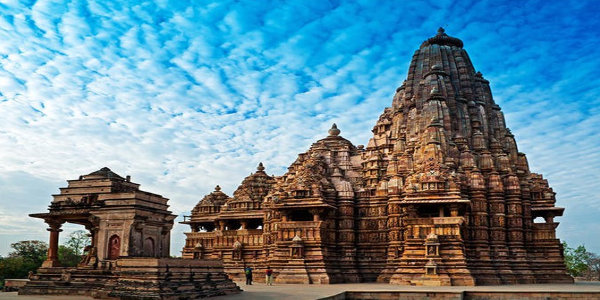 Khajurao is considered as temple town. Visit this Archaeological Museum in Khajurao which is positioned in the north of Western Group of Temples. This place offers fascinations of tourist interest that tells stories of the past, a place perfect for tourists, historians to be specific. Inside, you can eyewitness a rare collection of sculptures, architectural ruins, and various galleries.
6. Ooty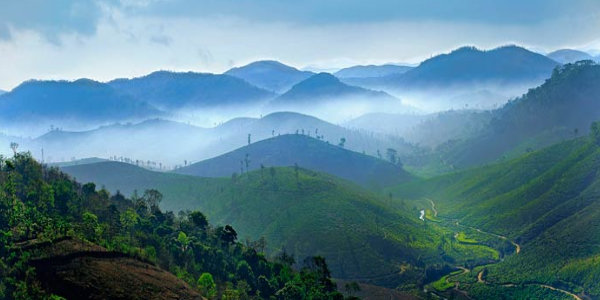 The Queen of Nilgiris, Ooty is a ecstasy for nature lovers in summers. Do you know the charm of Ooty is at its peak during the rainy season? Ooty in monsoon is attractive and charming than ever. Mountains rolling with tea and coffee plantations, clouds airborne over and verdant greenery, this is the scenery Mother Nature paints when it rains in Ooty. Some individuals might refrain from visiting Ooty in monsoon, but they do not realize what all they are missing out on. If you are planning a quick getaway to Ooty in monsoons, don't let rains stop you from doing that.
7. Coorg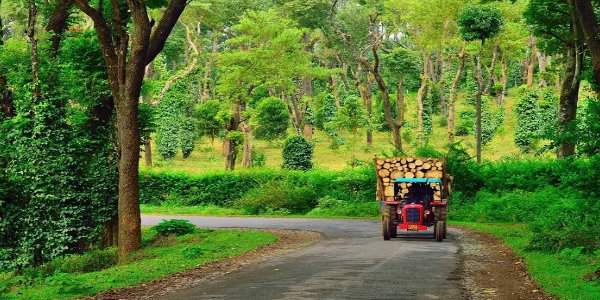 Festooned with coverings of green tea farms and perfumed spice plantations, Coorg is one of the most prevalent hill stations in South India. While this little town is an all-year-round endpoint, monsoon is the best time to visit Coorg as the town is saturated with the first drops of rain, and the lush-green homesteads that offer enthralling views. So if you're planning to visit Coorg in monsoon, make sure you enjoy the finest vistas that this nirvana has to offer along with experiences which you can treasure for a lifetime.
8. Hyderabad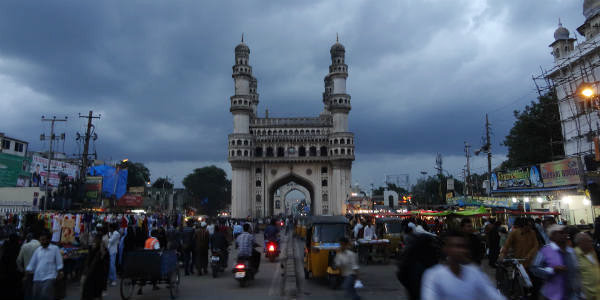 Hyderabad, the city of Pearls, has numerous attractive tourist destinations in the locality for a memorable weekend trip. Also, browse the popular waterfalls near Hyderabad for the complete list of waterfalls around Hyderabad City and fall in Telangana state.
9. Pondicherry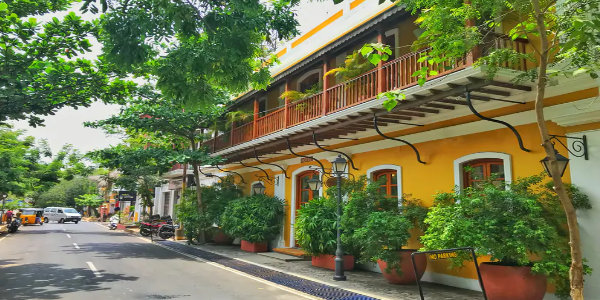 Pondicherry, the French capital of India, is a terminus that offers serenity and sanctity in its true sense. The city is composed and its urban architecture, representing the French style, fascinates people from all over the world. Besides exploring you don't need to worry about what to do in Pondicherry, for the tiny holiday destination has a lot to offer to make it a fun-filled trip for you. In fact, you'll be flabbergasted to find the variety of experiences you can have here.
India has a lot of beauty to offer and Monsoon is one of the best times to experience most of the beauty in our nation. Choose any of these tour packages this monsoon and we assure you, you won't be disappointed. Book now with Flamingo Transworld.